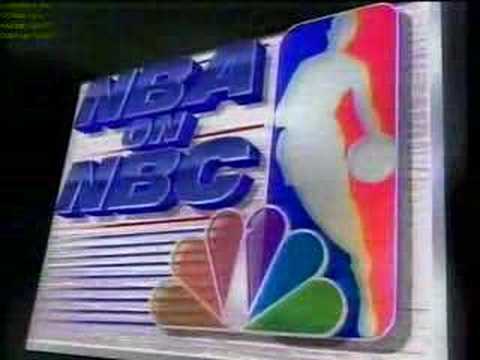 9 rounds. 8 players. 1 coach.
Rules:
- Select a single 90s "peak" year that fits best with your team for the player you draft. Eg. '90 Jordan, '95 Smits etc.
- Players must have at least played 4 seasons in the 90s decade
- '89-'90 season is the first year of the decade and '98-'99 is the last.
- No free agency, no trades, you stick with who you drafted.
- 1 coach needs to be drafted and he must have coached at least 3 seasons in the 90s.
- 10 hour time limit allowed for first round, 8 hours for all rounds after that. If you get skipped twice, your time limit will go down to 2 hours for all future rounds. Get skipped three times, and your team will be handed over. PM your picks.
- Teams will be judged out of 10 at the end.
Draft Board:
.
Click Here
Final Standings:
1. Fatal - 36 pts
2. iamgine - 34 pts
3. ukplayer4 - 33.5 pts
4. RedBlackAttack- 33.3 pts
5. tian820 - 32.5 pts
6. pete's montereux - 30.8 pts
7. EroticVanilla - 30.5 pts
8. Snoop Cat - 29 pts
9. Mr Clutch Melo - 28 pts
10. DirtBag - 23.5 pts
ROSTERS:
iamgine
'96 Sabonis
'97 Chris Webber
'99 Kevin Garnett
'91 Michael Jordan
'97 Mookie Blaylock
Bench: '90 Kevin McHale, '98 Eddie Jones, '90 Mark Eaton
Coach: Rick Adelman
Judging: AirJordan23 -
8.5/10
, Chitownsfinest -
8.5/10
, JailBlazers7 -
8.5/10
, LKizzle -
8.5/10
Total Score: 34/40
-----------------------------------
tian820
'93 Hakeem
'96 Shawn Kemp
'92 Dan Majerle
'96 Allan Houston
'91 Tim Hardaway
Bench: '94 Nate McMillan, '93 Cliff Robinson, '95 Steve Kerr
Coach: George Karl
Judging: AirJordan23 -
8.5/10
, Chitownsfinest -
8.5/10
, JailBlazers7 -
7.5/10
, LKizzle -
8/10
Total Score: 32.5/40
-----------------------------------
Fatal
'95 Shaq
'94 Horace Grant
'97 Grant Hill
'95 Reggie Miller
'92 Terry Porter
Bench: '90 Tom Chambers, '93 Ron Harper, '92 Rony Seikaly
Coach: Phil Jackson
Judging: AirJordan23 -
9/10
, Chitownsfinest -
9/10
, JailBlazers7 -
9/10
, LKizzle -
9/10
Total Score: 36/40
-----------------------------------
RedBlackAttack
'92 Brad Daugherty
'91 Karl Malone
'95 Detlef Schrempf
'91 Mitch Richmond
'91 Kevin Johnson
Bench: '96 Sean Elliot, '96 Anthony Mason, '93 Dale Ellis
Coach: Gregg Popovich
Judging: AirJordan23 -
8/10
, Chitownsfinest -
9/10
, JailBlazers7 -
8/10
, LKizzle -
8.5/10
Total Score: 33.5/40
-----------------------------------
ukplayer4
'99 Alonzo Mourning
'99 Antonio McDyess
'97 Glen Rice
'97 Latrell Sprewell
'92 John Stockton
Bench: '90 James Worthy, '92 Larry Nance, '90 Derek Harper
Coach: Larry Brown
Judging: AirJordan23 -
8.5/10
, Chitownsfinest -
8.5/10
, JailBlazers7 -
7.5/10
, LKizzle -
9/10
Total Score: 33.5/40
-----------------------------------
petes montereux
'94 David Robinson
'96 Juwan Howard
'93 Chris Mullin
'95 Penny Hardaway
'93 Mark Price
Bench: '92 Hornacek, '90 Xavier McDaniel, '92 Danny Manning
Coach: Pat Riley
Judging: AirJordan23 -
8/10
, Chitownsfinest -
8.3/10
, JailBlazers7 -
7.5/10
, LKizzle -
7/10
Total Score: 30.8/40
-----------------------------------
Mr Clutch Melo
'97 Vlade Divac
'93 Charles Barkley
'91 Dominique Wilkins
'90 Joe Dumars
'99 Jason Kidd
Bench: '94 Charles Oakley, '91 Alvin Robertson, '92 Otis Thorpe
Coach: Lenny Wilkins
Judging: AirJordan23 -
6.5/10
, Chitownsfinest -
7/10
, JailBlazers7 -
7/10
, LKizzle -
7.5/10
Total Score: 28/40
-----------------------------------
EroticVanilla
'90 Patrick Ewing
'92 Dennis Rodman
'92 Reggie Lewis
'94 John Starks
'90 Isiah Thomas
Bench: '91 Hersey Hawkins, '94 Derrick Coleman, '95 Derrick McKey
Coach: Chuck Daly
Judging: AirJordan23 -
7.5/10
, Chitownsfinest -
8/10
, JailBlazers7 -
7.5/10
, LKizzle -
7.5/10
Total Score: 30.5/40
-----------------------------------
Snoop Cat
'90 Robert Parish
'93 Larry Johnson
'94 Scottie Pippen
'92 Drazen Petrovic
'96 Gary Payton
Bench: '90 Bill Laimbeer, '98 Glenn Robinson, '90 Moses Malone
Coach: Rudy Tomjanovich
Judging: AirJordan23 -
7.5/10
, Chitownsfinest -
7.5/10
, JailBlazers7 -
7/10
, LKizzle -
7/10
Total Score: 29/40
-----------------------------------
DirtBag
'96 Dikembe Mutombo
'96 Vin Baker
'96 Toni Kukoc
'92 Clyde Drexler
'98 Rod Strickland
Bench: '92 Kevin Willis, '95 Mashburn, '96 Tim Legler
Coach: Jerry Sloan
Judging: AirJordan23 -
5.5/10
, Chitownsfinest -
6/10
, JailBlazers7 -
6/10
, LKizzle -
6/10
Total Score: 23.5/40