Basketball Rumors
Basketball Rumors from around the web, featuring basketball trade rumors, hot news, and more.
InsideHoops.com
Also see
NBA Rumors
from today.
Saturday, September 23 NBA Rumors Page Stories
Updated 8:00 a.m. ET

Carmelo Anthony, a 10-time NBA All-Star, has given the New York Knicks an expanded list of teams -- including the Cleveland Cavaliers -- for which he would be willing to waive his no-trade clause
, league sources told ESPN.
ESPN.com
Team sources told ESPN's Ian Begley that
the Knicks also were informed that the Oklahoma City Thunder are one of the other teams Anthony has included
on that list.
ESPN.com
After the Knicks insisted that they were unable to make a deal with the Houston Rockets
, his primary trade destination, Anthony and his representatives honored New York's request and furnished at least those two additional teams within the past 10 days, league sources told ESPN.
ESPN.com
Portland has remained interested in Anthony
, as guards Damian Lillard and CJ McCollum are working to recruit Anthony to waive his no-trade for the Trail Blazers, league sources said. Portland still could emerge as a possible destination for Anthony if New York is unable to find deals with teams on his current list.
ESPN.com
Knicks officials have been optimistic all along that Carmelo Anthony eventually would expand his wish list beyond the Rockets. And now he has
. A source confirmed an ESPN report that Anthony has added the Cavaliers and Thunder in hopes of the Knicks finding a deal for him before the Oct. 19 season opener. According to ESPN, the Knicks contacted the Cavaliers on Monday, but no names were discussed. The Post previously reported the Thunder had expressed interest.
NY Post
The source told The Post that
Anthony is heavily considering putting the Trail Blazers on his list
as well.
NY Post
Sources have told The Post
neither Anthony nor the Knicks want each other, but the inevitable divorce has to be postponed for now
. Perry revealed he traveled to Florida to meet with him in late July and thinks he'll be a positive influence on the young core.
NY Post
Mills, who attempted to deal Anthony during the Phil Jackson era last season, added: "I think Carmelo is going to be fine with our team
. We all went down and saw Carmelo numerous times this summer. We've been in communication with him. So we feel he is going to come into our locker room, we're going to do everything to bring this team together."
NY Post
Anthony's biggest trump card is the no-trade clause he received from ousted former president Phil Jackson
, who sliced and diced Anthony throughout last season. Houston has been by far his preferred destination. Portland may have gained some traction. And now Cleveland and Oklahoma City are in the mix.
NY Post
Although Anthony still desires Houston as a destination,
the Knicks have not budged on their stance to reject the Rockets' offer of Ryan Anderson and his large contract
. The Knicks, according to a source, believe Anthony is amenable to joining the Cavs as an alternative, to play with buddy LeBron James for the three-time defending Eastern Conference champs.
NY Daily News
The Knicks and former team president Phil Jackson engaged the Cavaliers in talks for Anthony around last season's trade deadline. However, Cleveland balked at including Kevin Love
and, a source told the News, it remains unwilling to swap the 29-year-old for Anthony. It's unclear what the Knicks are seeking for compensation this time around.
NY Daily News

The Sixers are busy just days before the start of training camp. The team plans to sign veteran forward Kris Humphries
to a non-guaranteed deal, according to The Vertical.
CSN Philly
Markieff Morris won't be available for the Wizards for six to eight weeks
as he recovers from surgery to repair a sports hernia. He underwent the procedure today.
CSN Mid Atlantic
On Friday evening, John Wall was inducted to the Kentucky Hall-of-Fame
, but it was not the memories of Wall's historic time at the University of Kentucky that was the theme of the night. Rather it was Wall's speech and when he gave a tear-jerking section of it talking about his mom.
CSN Mid Atlantic
---------------------------------------------------------
Friday, September 22 NBA Rumors Page Stories
Updated 8:00 a.m. ET

A return to the playoffs for the Detroit Pistons hinges in part on point guard Reggie Jackson's ability to bounce back from a troublesome knee
. Jackson was limited to 52 games due to tendinitis in his left knee, which affected his performance. He took a step back from his breakout 2015-16 season. As training camp approaches, Jackson said he feels good, but until he takes part in full basketball activities, he won't know for sure.
Michigan Live
Despite the NBA season just getting underway, the Association is still looking at a few rule tweaks. According to a report from Bleacher Report's Howard Beck,
the NBA will look at tweaking how they call two fouls: "aggressive" closeouts and when shooters initate contact to a shot to draw a foul
. The former has been a growing issue in NBA games, and, according to Beck, was brought to the attention of league offices after Golden State Warriors center Zaza Pachulia slid his foot under San Antonio Spurs forward Kawhi Leonard during Game 1 of last year's Western Conference Finals.
CSN Mid Atlantic
The Clippers have hired Bruce Bowen to be the analyst on team broadcasts, said several NBA executives who were not authorized to speak on the matter
. Bowen replaces Michael Smith, who was let go this summer after 19 seasons. Bowen, who won three NBA championships with the San Antonio Spurs, had been working for ESPN since 2009.
LA Times

The Minnesota Timberwolves have signed guard Aaron Brooks
. With the signing, the Wolves have finalized the team's training camp roster at 17 players.
Inside Hoops
The Milwaukee Bucks have requested waivers on Bronson Koenig
. The undrafted rookie from the University of Wisconsin originally signed a Two-Way contract on July 6.
Inside Hoops
The Minnesota Timberwolves have added to the team's coaching staff
for the 2017-18 season, naming Larry Greer as Advance Scout, John Lucas III as Player Development Coach, Steve Molina as Video Assistant and promoting Sam Newman-Beck to Coaching Associate/Video Scouting Director.
Inside Hoops
Golden State Warriors training camp begins Saturday, September 23.
The Warriors also announced the signing of
free agent guards Antonius Cleveland, Michael Gbinije (ben-ih-jhay) and Alex Hamilton and free agent forward Georges Niang (George KNEE-yang).
Inside Hoops
The Memphis Grizzlies have signed 2017 second round draft pick Ivan Rabb
. Rabb (6-10, 220), selected 35th overall by the Orlando Magic and traded to the Grizzlies for a future second round draft pick, appeared in 31 games (30 starts) and averaged 14.0 points, 10.5 rebounds, 1.6 assists and 1.00 blocks in 32.6 minutes last season as a sophomore at the University of California.
Inside Hoops
The Milwaukee Bucks have signed free agent guard Kendall Marshall to a training camp contract
. Marshall, 26, appeared in 21 games (18 starts) last season for the Reno Bighorns of the NBA G League and averaged 15.1 points, 3.8 rebounds and 9.0 assists in 36.2 minutes per contest.
Inside Hoops
The NBA G League announced today the 26-game schedule for NBA G League Showcase 2018
. The premier in-season scouting event will feature the league's 26 teams playing two regular-season games each from Jan. 10-13 in Mississauga, Ontario, home of Raptors 905. For the first time, the NBA G League Showcase will be played across two courts: the Hershey Centre, home of Raptors 905, and the adjoining Mississauga SportZone complex. Game times will be staggered to allow fans and scouts to see all the action.
Inside Hoops
The Golden State Warriors plan to meet as a team this fall to discuss whether they'll celebrate their NBA championship at the White House
, team and league officials told ESPN. "We will meet as a team to discuss it and make a decision," Warriors head coach Steve Kerr told ESPN.
ESPN.com
The Warriors, who beat the Cleveland Cavaliers in five games to win the title, have not yet been invited to visit the White House, nor has the organization decided whether it would accept an invitation if it were offered
, sources said. However, the NBA has stayed in close enough communication with the White House on the matter, and it is believed an invitation would be extended if the team decided as a group to attend.
ESPN.com
---------------------------------------------------------
Thursday, September 21 NBA Rumors Page Stories
Updated 8:00 a.m. ET

The Wizards will be without starting power forward Markieff Morris for the start of training camp, as Morris is due for surgery
to repair a sports hernia on Friday. The Wizards begin training camp on Tuesday, Sept. 26 in Richmond, Va.
CSN Mid Atlantic
If he misses time, whether in the preseason or regular season, the Wizards will have to turn to backups Jason Smith and Mike Scott
. Depending on the situation, it could call for more small-ball lineups with Otto Porter and Kelly Oubre, Jr. playing together at the forward positions.
CSN Mid Atlantic

Perhaps this is only the beginning of Porzingis' career with the Knicks now that president Phil Jackson has been fired.
But sources told The Post that Porzingis' relationship with coach Jeff Hornacek was radioactive last season and bears watching now
. Though the Knicks had a trove of their front-office types/scouts at the European Championships, Hornacek, president Steve Mills and general manager Scott Perry did not attend, though Willy Hernangomez (Spain) and Mindaugas Kuzminskas (Lithuania) also participated in the tournament.
NY Post
After missing the Knicks' voluntary workouts, Porzingis, seemingly in no hurry to return
, will be at Monday's start of training camp for Media Day. He may or may not explain his shocking and unpopular decision to blow off an exit meeting with Jackson, Mills and Hornacek.
NY Post
The Knicks' loyal fan base is the best thing the organization has going for it. The Post has learned
season-ticket renewal rate is up 1 percent over last season
. This despite coming off a fourth straight season out of the playoffs, Jackson's firing and new management emphasizing player development rather than playoffs.
NY Post
The renewal rate for full plans is 89 percent, up from 88 percent last year. The Garden's 269 home-sellout streak ended last March 14
against Indiana during a snowstorm — the first regular-season/playoff game below capacity since 2010. But the Knicks ultimately sold out 40-of-41 regular-season contests. With widespread predictions of another lottery season, selling out all 41 games will be a major challenge again.
NY Post

Sixers coach Brett Brown reiterated Wednesday that he plans to use Ben Simmons as his point guard this season, while adding that Markelle Fultz will not be excluded from "decision-making and point guard-type of responsibilities" on occasion
. Brown also didn't rule out using the 6-10 Simmons as a small-ball center. Simmons and Fultz have been the top picks in each of the last two drafts, but Simmons missed last season while his broken right foot healed.
CSN Philly
Defensively, Brown envisions Fultz playing opposing point guards and Simmons guarding power forwards
. The matchups with the other projected starters are also conventional. Joel Embiid will play centers, Robert Covington will guard the other team's best wing and JJ Redick will check the other wing.
CSN Philly
Much is still to be determined about the rotation, given the presence of veterans like Amir Johnson, Jerryd Bayless, Richaun Holmes, Nik Stauskas and (possibly) a slimmed-down Jahlil Okafor.
And what of Saric? He averaged 12.8 points and 6.3 rebounds as a rookie last season, while appearing in all but one game
. There is speculation that he might wind up the sixth man, but Brown is not yet certain about that.
CSN Philly

For a team coming off a season in which it recorded the worst record in the NBA, leadership will be desperately needed. It shows just how desperately that
when asked if an alpha had emerged in the room, the first name off Nets general manager Sean Marks' lips wasn't Jeremy Lin or D'Angelo Russell, but DeMarre Carroll
. That isn't a slight on Carroll's leadership or a recrimination of his game. But the forward was largely viewed as a salary dump in this summer's trade with Toronto, and has never played a second in a Nets uniform.
NY Post
Atkinson and Carroll have a longstanding relationship from their time together with the Hawks
. In two years with Atkinson as the lead assistant, Carroll averaged 11.8 points and 5.4 rebounds in 143 games — all but one of them starts. And he raised that to 14.6 in the 2014-15 playoffs, including four consecutive 20-point games against the Nets, where coach and player find themselves reunited.
NY Post
Despite having the lowest payroll in the NBA, the Nets lost $44.3 million last year, according to ESPN, second-worst to Detroit. That doesn't count Barclays Center profits
. The Nets will make $8 million more this year via their Infor jersey sponsorship, and The Post reported they'll get a $30 million boost in their YES Network deal.
NY Post
Once the NBA season starts, every player is out for the same thing -- a chance to raise the Larry O'Brien Trophy at the end of the year.
During the 2017-18 season, Warriors fans can watch a game at Oracle Arena with the prize possession right by their side. All you need is $2,000
. CSN Bay Area

"Do you have a girlfriend?" a student asked in French. "No," [Rudy] Gobert answered en francais. "I am single."
"Have you ever been dumped?" an English-speaking student later asked, referring to a girlfriend and not Boston transplant Gordon Hayward. Gobert laughed. "Who hasn't?" "Can you sign my elbow?" one of the younger students asked, causing Gobert to grin and teachers to shake their heads in amused disapproval.
Deseret News
New York Knicks forward Michael Beasley, who was most recently with the Milwaukee Bucks, is apparently moving to the city with his girlfriend — professional organizer Alyse Morgan
— and they've already started house hunting. One home they toured was a penthouse duplex at 135 W. 52nd St. that's on the market for $7.3 million.
NY Post
---------------------------------------------------------
Wednesday, September 20 NBA Rumors Page Stories
Updated 6:00 a.m. ET

How much longer will Dwyane Wade be a Bull?
It's been a question floating around all offseason as numerous rumors have indicated the team could buy Wade out of his contract — and that Wade could even be pushing for that to happen — allowing him to move on to another team that has a better chance of winning a title.
CSN Chicago
"We can't do anything about it," Paxson said of the rumors. "To be very honest, me and (general manager) Gar (Forman) sat down with Dwyane when the season ended. We were honest with him
. We told him, 'We don't know what's going to happen.' At that time we were not shopping Jimmy. But we said all along that if a deal would come along that would allow us to rebuild, we'd have to look at it."
CSN Chicago

Kevin Durant spent Tuesday on an apology tour, trying to clean up the social media mess from over the weekend. "I use Twitter to engage with fans. I think it's a great way to engage with basketball fans
. I happened to take it a little too far," Durant said while speaking on a TechCrunch panel before apologizing for his errant tweets. "I don't regret clapping back at anybody or talking to my fans on Twitter," he said. "I do regret using my former coach's name and the former organization I played for. That was childish. That was idiotic, all those types of words. I apologize for that."
Norman Transcript
Durant quickly deleted the third-person tweets, leading many to wonder if another person who had access to his account — like an intern or representative — forgot to sign out or
even if one of the NBA's greatest players used rogue accounts to defend himself from Twitter trolls and just so happened to tweet from the wrong one on this occasion. Durant confirmed Tuesday that he did, in fact, write the tweets. Yet, he denied the existence of a burner Twitter account.
Norman Transcript
Enes Kanter fired back with a tweet of his own ... saying "I don't care what anyone says. Oklahoma City Thunder is the best and most professional organization in the NBA and got the craziest fans
." "We win-We lose but the most important thing we stick together because we are one."
TMZ

It's official:
Miami Heat guard Josh Richardson is a rich man. Richardson inked his four-year, $42 million contract extension
today, the team announced. The deal, reported last week and confirmed by the Post, starts in 2018-19 and includes a player option for the fourth year. The extension was a nice birthday gift for the 6-foot-6 guard, who turned 24 on Friday.
Palm Beach Post
The education of Frank Ntilikina could benefit from a teammate who executives believe will make a great coach.
Jarrett Jack, 33, is attempting his playing comeback with the Knicks this season, but had previously outlined a post-career aspiration to lead on the sideline
. That should get the thumbs up from at least a couple NBA general managers, who, for consecutive years in their annual survey, voted the point guard in the top-5 for the category, "Which active player will make the best head coach someday?"
NY Daily News

The fit for Bogut with the Lakers is a bit perplexing to me. L.A. already had three centers on the roster, having dealt for Brook Lopez and drafted Ivica Zubac and Thomas Bryant
in the second round the past two years. Moreover, the Lakers will want to play Julius Randle and Larry Nance together in smaller frontcourts on a regular basis. Such lineups played 409 minutes last season, per NBA.com/Stats, despite Nance missing 19 games due to injury.
ESPN.com
Expect to see the legendary Juan Carlos Navarro remain at the heart of FC Barcelona Lassa's basketball ambitions in the Turkish Airlines EuroLeague for a long time to come
. On Tuesday, the club announced a new 10-year agreement with Navarro that will cover the rest of his playing career and continue into a new era for him as part of the management of the club's basketball section. The announcement came as soon as Navarro returned to the team after winning another medal at EuroBasket. The club communicated that at the end of the coming season, Navarro and Barcelona will decide together whether the ageless EuroLeague icon will continue playing or move to the front office.
Eurocupbasketball.com
The man accusing NBA players Marcus Morris and Markieff Morris of aggravated assault was pressed Tuesday by defense lawyers about his financial motives in the case
. An Arizona grand jury indicted the Morris brothers on felony aggravated assault charges. They are accused of helping three other people beat Erik Hood outside a Phoenix recreation center on Jan. 24, 2015.
ESPN.com/AP
Los Angeles Lakers president of basketball operations and Basketball Hall of Famer
Magic Johnson has been subpoenaed to testify as a witness in a civil lawsuit that accuses Golden State Warriors forward Draymond Green of assault
, reports the Detroit Free Press. The plaintiff in the case played football at Michigan State, while Johnson and Green both played basketball at the school. Johnson was subpoenaed as a result of a social media post indicating that he spoke with Green about the incident with Green saying he was apologetic. Johnson is set to testify on Oct. 4 at the Lakers' practice facility in Los Angeles.
Boston Herald
---------------------------------------------------------
Tuesday, September 19 NBA Rumors Page Stories
Updated 8:00 a.m. ET

Free-agent center Andrew Bogut has agreed to a one-year deal with the Los Angeles Lakers
, according to agent David Bauman. The deal is for a veterans minimum of $2.3 million, Bauman confirmed on Twitter. Sources told ESPN the deal is not fully guaranteed.
ESPN.com
Bogut suffered a broken leg during his Cleveland Cavaliers debut in February and missed the rest of the season
. He had earlier reached a buyout agreement with the Philadelphia 76ers, then had several contenders vying for his talents -- a 7-foot rim protector with playmaking abilities.
ESPN.com

Former Timberwolves general manager David Kahn will vouch for two things regarding Michael Beasley — he will light up the Garden as "an incredibly gifted natural scorer'' and Knicks assistant coach Kurt Rambis is a huge fan. Beasley is in Tarrytown, reporting for Knicks' voluntary workouts ahead of training camp which opens Monday.
Potentially serving as Carmelo Anthony's eventual replacement, Beasley signed a one-year deal for the $2.1 million veteran's minimum
last month.
NY Post
Scouts told The Post, Beasley's defensive improvement has been limited, as the Bucks made no move to re-sign him. Meanwhile,
the Steve Mills/Scott Perry Knicks were gung-ho about the former Kansas State star. "If he's being brought in to provide some offense if and when Carmelo leaves, you'll have that position because he can definitely do that,'' Kahn said. "He can score. Kurt wanted the [Minnesota] deal badly. We needed scoring."
NY Post
Jury selection in the aggravated assault trial of NBA twin brothers Marcus and Markieff Morris concluded Wednesday
after the eight-member panel was chosen. Opening statements will be delivered Monday for what is expected to be a 10-day trial. The Morris brothers were indicted by an Arizona grand jury in 2015. They are accused of helping three other people beat 36-year-old Erik Hood outside a Phoenix recreation center.
ESPN.com/AP
---------------------------------------------------------
Monday, September 18 NBA Rumors Page Stories
Updated 8:00 a.m. ET

Slovenia won its first European basketball championship on Sunday by defeating Serbia 93-85 behind 35 points from Goran Dragic
. Dragic's 35 points in the title game were the most in a single game in EuroBasket 2017. They were also the most in a EuroBasket Final since Pau Gasol had 36 in 2003.
ESPN.com
Dragic, the Miami Heat guard who was voted MVP of the tournament after the game, watched the final four minutes from the bench due to cramp
. He had been visibly tiring, missing all three shots and the one free throw he took in the final quarter.
ESPN.com

Dirk Nowitzki, who hosted his annual pro-celebrity tennis classic Saturday at SMU, said he wouldn't be so fast to call this coming season a victory lap for him. He knows the end is near for his career. But
all those people who are paying an average of over $1,300 for tickets to that last game of the season against Phoenix thinking it will be his farewell -- they might want to reconsider.
Dallas Morning News
Nowitzki said he's made no decision about his future, which is completely dependent on his health. "If I miss another 30 to 40 games in a row, then
obviously, it's not meant to be," he said. "But if I can stay sort of healthy like I did at the end of the season, when I thought I moved OK and had some good games, then maybe we'll do two more [seasons]. But we'll see how it goes."
Dallas Morning News

This isn't college sports. College hoops players arrive to campus at the start of the school year — many even stay over the summer — and have to wait one-and-a-half to two months for practices to begin in a practical capacity. They still go to the gym, but coaches can't be there.
These NBA involuntary workouts aren't the same. Coaches are there. Players are around
. People may call them "involuntary," but they are without a doubt necessary. And the Thunder's are mostly indistinguishable from the workouts you'd see if you walked into training camp.
Norman Transcript
Most of the players met for L.A. workouts at the end of July. The newly acquired Paul George wasn't at those practices because of a vacation to Europe
he had scheduled before the Thunder traded for him in June. He did, however, make it to the second round of L.A. workouts, which the team organized in mid-August on the UCLA campus. It was the first time most Thunder players had the opportunity to play alongside their new star.
Norman Transcript
Paul George will be a free agent at the end of the year. Westbrook is set to become one, too
. There may not be a second second season to figure this thing out if it doesn't click in year one. It's why getting in time now is essential.
Norman Transcript

Longtime Timberwolves front-office executive Chris Wright will be introduced as the Minnesota United soccer team's new CEO
at a Monday news conference, according to multiple people with knowledge of the matter. Wright has been the Wolves and Lynx president the past 13 years and has spent 26 years with the organization.
Minneapolis Star Tribune
It was announced earlier this summer that Scott Roth had been hired as head coach of the Iowa Wolves, the new G League (formerly the NBA Development League) affiliate team in Des Moines that was purchased and rebranded by the Timberwolves
. "It's probably the most unique league in the world. Not everything is bent on winning," said Roth, who coached previously in the league in Bakersfield. "You want to win and set that culture, but at the end of the day every team is going to use the league slightly differently. For us it's going to be to help a guy like [first-round pick Justin] Patton and some two-way guys develop and get better … and have them ready to earn minutes in the NBA."
Minneapolis Star Tribune
NBA players Marcus and Markieff Morris go on trial Monday on felony assault charges
stemming from a beating outside a Phoenix recreation center more than two years ago. The twin brothers could face a maximum of nearly four years in prison if they are found guilty. A conviction would also result in discipline from the NBA, including a minimum 10 games of suspension.
Boston Herald/AP
---------------------------------------------------------
Sunday, September 17 NBA Rumors Page Stories
Updated 8:00 a.m. ET

The Wizards' problems at backup shooting guard weren't quite as pronounced as their backup point guard situation in 2016-17 because they weren't forced to bring in someone off the free agent wire. But
they certainly could have used some better production behind Bradley Beal, as head coach Scott Brooks was often forced to spell Beal with creative lineups featuring no natural shooting guards.
CSN Mid Atlantic
In Jodie Meeks, the Wizards hope to have a stable presence at the position, someone who can provide a scoring punch off the bench and allow Brooks to mix-and-match his guards.
Meeks, in theory, could run with backup point guard Tim Frazier, starting point guard John Wall, Tomas Satoransky or even Beal
, who has made strides in his ball-handling skills enough to play sparingly at point guard.
CSN Mid Atlantic

Coming off two injury-mared seasons in Brooklyn and New Orleans, veteran
Jarrett Jack has found a new home. The former Warriors point guard signed a deal with the New York Knicks
on Friday. According to ESPN, the deal is for one year and is not guaranteed.
CSN Bay Area
Now 28 years old -- 10 years and 407 games removed from his professional debut -- Anthony Randolph has finally settled in as a player
, and the NBA is morphing in his favor with its big men more reliant on length, quickness, versatility and skill as opposed to brute force. Randolph, who shares the same agency -- Bill Duffy and BDA Sports -- as Doncic, Goran Dragic and coach Igor Kokoskov, opted to play for the Slovenian national team in Eurobasket this summer as a naturalized citizen and has been excellent through eight games.
ESPN.com
---------------------------------------------------------
Saturday, September 16 NBA Rumors Page Stories
Updated 8:00 a.m. ET

By the start of the season, the Heat front office will have to decide on the $3.4 million 2018-19 option on the final year of Justise Winslow's rookie-scale contract
. Expect that option to be picked up well in advance of the deadline. Then there is the $4.3 million mid-level exception the Heat retain. With names such as Tony Allen and Shabazz Muhammad recently taken off the board, the exception at this point likely is best held for a rainy day or, perhaps, a Dwyane Wade day. Little of what remains in free agency makes particular sense for the Heat, unless you are a particular fan of Monta Ellis, David Lee, Leandro Barbosa, Rodney Stuckey or Beno Udrih.
South Florida Sun Sentinel
Although yet to unveil their entire line of jerseys amid the league-wide shift to Nike gear, the Miami Heat were part of the NBA's unveiling of "statement" alternate uniforms for the coming season.
In addition to their white uniforms and throwback 1988-89 uniforms, the Heat will wear the red uniform modeled by forward Rodney McGruder
in the league's 30-team release.
South Florida Sun Sentinel
The uniform offers only subtle tweaks from the red uniform the team has worn as an alternative road choice for years
. The uniform previously was worn by Heat first-round draft choice Bam Adebayo during the league's annual rookie symposium.
South Florida Sun Sentinel
The Heat have yet to announce their corporate uniform sponsor this season
, with the corporate patch not part of the prototype uniforms unveiled to this point.
South Florida Sun Sentinel
The NBA this season will not designate home uniforms
, with teams allowed to mix and match throughout the season.
South Florida Sun Sentinel

Warriors: "The Town" jerseys will officially go on sale starting Nov. 24
, according to The Athletic. On the next day, the Warriors will first wear these alternate jerseys against the Pelicans. Oakland will wear the jerseys on Saturdays and on several dates during Black History Month to honor Oakland's African-American history.
CSN Bay Area
The new Pistons uniforms are similar to the chrome-colored grey jerseys from last season — which they'll replace — but they've added more of the electric blue with red on each side
. "Detroit" is printed on the front in blue, trimmed in red. The Pistons will wear the new Statement jerseys in five homes games this season: Dec. 30 (Spurs), Jan. 6 (Rockets), Jan. 27 (Thunder), Feb. 9 (Clippers) and March 26 (Lakers).
Detroit News
The Hornets previously released white-and-teal uniforms, quite similar to the look they had last season. The purple uniforms also deviate little from last season's look. The NBA changed its uniform guidelines this offseason:
Teams are no longer asked to wear primarily their white uniforms at home. The home team can choose whichever option it prefers for each of 41 games per season
.
Charlotte Observer
While the NBA unveiled the third of four new uniforms its teams will wear next season, perhaps no team made a bigger splash than the Minnesota Timberwolves.
Yes, those are in fact neon green jerseys, which the Timberwolves will wear from time to time
next season.
St Paul Pioneer Press
The small puppy shivered as he snuggled into the arms of Warriors rookie forward Jordan Bell.
Other dogs barked nervously and wagged their tails excitedly when Bell, Warriors center Zaza Pachulia and player development coach Willie Green greeted them as they sat in crates
. Each interaction struck an emotional chord as members of the Warriors spent Friday assisting with rescue efforts for about 150 dogs and cats displaced from Miami-area shelters because of Hurricane Irma. "Hopefully we can find families that will get them adopted," Pachulia said. "I feel really bad. As a human being, you can plan something. I can leave, fly or drive. But animals are stuck there."
San Jose Mercury News
---------------------------------------------------------
Friday, September 15 NBA Rumors Page Stories
Updated 8:00 a.m. ET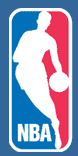 The National Basketball Association's Competition Committee has recommended the league's proposal on draft lottery reform to the board of governors for final approval
, league sources told ESPN. NBA commissioner Adam Silver has been determined to pass a plan that deters the tactic of tanking games to gain access to better odds at higher picks in the league's annual player draft.
ESPN.com
The board of governors will vote on instituting the changes at a meeting in New York on Sept. 28
. The plan will need a two-thirds majority to pass into legislation. The NBA's proposed changes to the system would begin with the 2019 NBA Draft, and include a smoothing out of odds among the league's worst teams, league sources said.
ESPN.com
For example,
the three worst teams currently have a 25 percent, 19.9 and 15.6 percent chances at winning the No. 1 overall pick. Under the new plan, those teams would share a 14 percent chance, league sources said, and odds of ensuing teams would drop incrementally by a percentage point or two, league sources said.
ESPN.com

The New York Knicks will finalize an agreement with veteran free agent Jarrett Jack in the coming days
, according to league sources. The 33-year-old point guard has been limited by two major right knee injuries in the past two seasons. If healthy, he gives the Knicks another veteran to potentially mentor rookie Frank Ntilikina.
ESPN.com
Once Jack signs his contract, the Knicks will have the maximum of 20 players under contract heading into training camp.
Prior to signing Jack, some in the organization had shown interest in guards Archie Goodwin and Trey Burke
, sources told ESPN. Goodwin agreed to a deal with the Portland Trailblazers earlier this month, league sources told ESPN's Adrian Wojnarowski. Burke remains unsigned.
ESPN.com

As if there weren't already enough rumors swirling around LeBron James and the city of Los Angeles, we have
some more information to add. LeBron and his wife, Savannah, were spotted on Tuesday touring Notre Dame High School, an elite Los Angeles private school. Let the ooos begin.
ESPN.com
But don't get too excited -- it was just for a workout
. According to TMZ, LeBron surprised the basketball team at Notre Dame High School and hit the gym for a training session while his wife checked out the campus.
ESPN.com
In this case,
the Bulls literally signed a Diamond in former Maryland center Diamond Stone. The 6-foot-11 Stone was the 40th pick in the 2016 draft by the Pelicans, but
began his NBA career with the Clippers after being traded on draft night. He played seven games with the Clippers, averaging 1.4 points in 3.4 minutes per game. He averaged 16.2 points and 7 rebounds in 13 games in the G League.
CSN Chicago
Stone's deal is partially guaranteed
, meaning the Bulls could send him to the Windy City Bulls for more seasoning in the G League. Stone is 20 years old.
CSN Chicago
Singler, who like Adams took part in the Thunder Fit Clinic Thursday at Taft, said he kept his repertoire mostly the same this summer, but in addition to his regular regimen — which includes yoga and cupping therapy, a technique to improve circulation —
there was a new wrinkle. It's called Firebrand, and it involves intense workouts using resistance cables and a moving platform similar to the one employed in Pilates
. The Firebrand facility is in Portland, and Singler spent much of his summer with family in Oregon. Singler's brother, E.J., who got married this summer in Italy, turned him onto the Firebrand workouts.
Oklahoman
Defending champions Nigeria powered into the Afrobasket semifinals following a 106-91 victory over Cameroon on Thursday. They will be joined by Morocco (who defeated Egypt 66-62), Tunisia (81-60 over DR Congo) and favourites Senegal
, who knocked out 11-time champions Angola 66-57. The Nigerian charge to the semifinals was led by former Indiana Pacers and Golden State Warriors forward Ike Diogu. Injuries prevented him from playing any part in the 2015 triumph, although he was on the roster. Diogu averaged 22.3ppg at the group stage and led his team with 28 points, adding nine rebounds in the victory over Cameroon.
ESPN.com
An eight-year prison sentence has been handed to a former Boston Celtics player found guilty of receiving guns stolen off a freight train in Chicago.
Nate Driggers was found guilty in April
of being a convicted felon in possession of stolen guns.
ESPN.com/AP
---------------------------------------------------------
Thursday, September 14 NBA Rumors Page Stories
Updated 8:00 a.m. ET


Stephon Marbury hopes to finish off his basketball career back in the NBA
. The 40-year old guard is playing in the Chinese Basketball Association this season for the Beijing Fly Dragons and when the league ends in February or March he wants to join an NBA franchise.
NY Post/AP
"The opportunity, it's a great opportunity because I was anticipating retiring in Beijing with the Ducks," he said.
"It's the perfect opportunity to go back. I want to do this for the people who had been supporting me for so many years."
Marbury had a 13-year NBA career playing for the Timberwolves, Nets, Suns, Knicks and Celtics. The No. 4 pick in the 1996 draft, Marbury hasn't played in an NBA game since the 2008-09 season with the Boston Celtics. He averaged 19.3 points and 7.6 assists during his NBA career.
NY Post/AP

The Miami Heat are putting their faith in guard Josh Richardson.
The Heat and Richardson have agreed to a four-year, $42 million extension
starting in 2018-19, according to a source. The deal, which has yet to be signed, includes a player option for the fourth year.
Palm Beach Post
Richardson, who turns 24 Friday, became eligible for an extension last month
. A second-round pick in the 2015 draft (40th overall) out of Tennessee, the 6-foot-6 guard will make $1.47 million this season. Richardson becomes part of a Heat nucleus that includes center Hassan Whiteside; forwards James Johnson, Kelly Olynyk, Justise Winslow and Bam Adebayo; and guards Goran Dragic, Dion Waiters and Tyler Johnson. All are under contract for at least the next three seasons.
Palm Beach Post

The Utah Jazz have signed guard Nate Wolters to a two-way contract
. Wolters (6-4, 190, South Dakota State) played for Crvena Zvezda in Serbia during the 2016-17 season, where he helped lead his team to the Serbian National Championship. He appeared in 65 games, averaging 8.1 points, 2.5 rebounds and 2.7 assists in 17.1 minutes.
Inside Hoops
A new type of contract, two-way deals allow two players to spend up to 45 days with their NBA team, and Wolters will spend the rest of the season with the G-League's Salt Lake City Stars
. The 38th pick of the 2013 NBA draft by the Washington Wizards, Wolters has appeared in 79 games over two seasons with the Milwaukee Bucks and New Orleans Pelicans. He spent the 2016-2017 campaign with Crvena Zvezda in Serbia, and helped the club win the Serbian National Championship.
Deseret News
The Utah Jazz announced today that the team has named David Morway and Justin Zanik as assistant general managers. In addition, the organization has promoted Steven Schwartz
to director of basketball operations. Morway, who spent the 2016-17 campaign as a basketball operations consultant with the Jazz, previously served as the assistant general manager of the Milwaukee Bucks.
Inside Hoops
The Brooklyn Nets have signed free agent center Tyler Zeller
to a multi-year contract. Zeller has appeared in 340 career games (131 starts) in five NBA seasons with the Cleveland Cavaliers (2012-14) and Boston Celtics (2014-17), recording averages of 7.0 points and 4.4 rebounds in 17.8 minutes per game.
Inside Hoops
It's Wine vs. Gold when the Cleveland Cavaliers take the court for their annual intra-squad scrimmage, a fun-filled family event to give fans a first live look at the 2016-17 NBA Eastern Conference Champions as they prepare for the upcoming 2017-18 season.
The 2017 Wine & Gold Scrimmage will take place on Monday, October 2nd
at 6:00 p.m. at Quicken Loans Arena.
Inside Hoops
Jury selection in the aggravated assault trial of NBA twin brothers Marcus and Markieff Morris concluded Wednesday
after the eight-member panel was chosen. Opening statements will be delivered Monday for what is expected to be a 10-day trial. The Morris brothers were indicted by an Arizona grand jury in 2015. They are accused of helping three other people beat 36-year-old Erik Hood outside a Phoenix recreation center.
ESPN.com/AP

Sacramento Kings forward Zach Randolph was sentenced to community service Wednesday after being charged with marijuana possession and resisting arrest
following an incident last month at a Los Angeles housing project, prosecutors said. Randolph entered a no-contest plea during a court appearance Wednesday and was immediately sentenced to 150 hours of community service, said Frank Mateljan, a spokesman for the Los Angeles city attorney's office.
ESPN.com/AP
But now, we've learned Randolph struck a deal with prosecutors to plead no contest to misdemeanor resisting arrest ... and in exchange, the pot charge was tossed completely.
Randolph was sentenced to 150 hours of community service as part of a diversion program, which means
if he completes the hours and keeps his nose clean for 12 months, the resisting arrest conviction will be wiped from his record.
TMZ
---------------------------------------------------------
Wednesday, September 13 NBA Rumors Page Stories
Updated 8:00 a.m. ET

The Golden State Warriors signed the largest of the NBA advertising patch deals this week, selling the space on its jersey for the next three years to Japanese tech company Rakuten
. Sources say the deal is worth $20 million a year, nearly doubling the second-highest deal signed by the Cleveland Cavaliers. The Warriors will sport Rakuten's genuine logo with red and black on their white jerseys and a white version of the logo on the blue-and-slate jerseys.
ESPN.com
Seattle:
A proposal to remodel KeyArena now has an ambitious timeline that could have it ready to house a professional franchise within three years
. The timeline was laid out in a proposed memorandum of understanding between Seattle and Oak View Group. The memo will be presented to the Seattle City Council on Tuesday but the final version of the agreement won't be voted on until the first week of December at the earliest.
ESPN.com/AP
Scottie Pippen is back with his wife Larsa -- and they just moved to L.A. as a family to "figure things out" ... TMZ Sports has learned
. In fact, the two are already having couples outings in Beverly Hills -- where they got his and her manicures on Monday. Doesn't get more "together" than that.
TMZ

The Nets, in desperate need of frontcourt help, agreed to a contract Monday with unrestricted free-agent big man Tyler Zeller
. The deal was first reported by ESPN and confirmed by The Post.
NY Post
It's a two-year deal with the second non-guaranteed, and
with Nets having used most of their cap space to take on salary dumps, it is expected to be at the veteran's minimum or not much more. The 7-foot, 253-pound Zeller has career averages of seven points per game and 4.4 rebounds in five seasons spent with the Cavaliers and Celtics.
NY Post
Tony Allen has agreed to a one-year, $2.3 million deal with the New Orleans Pelicans
, sources told ESPN. Allen, 35, adds some much-needed depth to the Pelicans wing position in the wake of Soloman Hill's hamstring injury. The 13-year veteran is regarded as one of the best wing defenders in the league. He's coming off making the NBA All-Defensive Team for the sixth time in seven seasons with the Memphis Grizzlies, with whom he was hugely popular for his hard-nosed play that earned him the nickname "Grindfather."
ESPN.com

Charles Oakley is preparing to file a civil law suit stemming from the February incident in which
he was forcibly removed from Madison Square Garden after an altercation with security, according to an ESPN report. Oakley's fight with Madison Square Garden and Knicks owner James Dolan, in particular, has been a long, drawn-out ordeal with both sides behaving badly at times.
NY Post
This latest salvo comes a month after the Knicks legend accepted a plea deal
to drop the four misdemeanor charges filed against him, including assault and aggravated harassment. At the time he agreed to the plea, Oakley hinted he might consider civil action, with his attorney saying Oakley would pursue "all civil remedies" with regard to the incident.
NY Post
Oakley has repeatedly proclaimed he is innocent of any wrongdoing. Oakley was seen on video shoving a security guard as multiple security officials swarmed around him in an attempt to escort him out of the arena
. After refusing to cooperate, Oakley was forcibly removed from Madison Square Garden in arguably the most embarrassing chapter of the Knicks' disappointing 2016-17 season.
NY Daily News
The Garden released witness statements from a dozen employees who encountered Oakley that night and alleged that he was physically and verbally abusive
. Dolan initially banned Oakley from Madison Square Garden after the incident but lifted the ban days later.
ESPN.com

Memphis Grizzlies General Manager Chris Wallace today announced that the team has signed forward Vince Hunter
. Hunter (6-8, 208) appeared in 26 games (16 starts) for Avtodor Saratov of Russia's VTB United League during the 2016-17 season and averaged 14.7 points, 7.1 rebounds, 1.35 steals and 1.31 blocks in 26.0 minutes per game.
Inside Hoops
The San Antonio Spurs today announced that they have signed guard Darrun Hilliard to a two-way contract
. Hilliard, 6-6/220, has played the last two seasons with the Detroit Pistons, averaging 3.6 points and 1.0 rebounds in 9.9 minutes in 77 career appearances.
Inside Hoops
The Portland Trail Blazers have signed guard Archie Goodwin to a training camp contract
, it was announced today by president of basketball operations Neil Olshey. In four NBA seasons with Phoenix, New Orleans and Brooklyn, Goodwin (6-5, 205) holds averages of 6.3 points (42.9% FG, 23.6% 3-PT, 70.0% FT), 2.0 rebounds, 1.2 assists and 14.5 minutes in 165 career games (15 starts).
Inside Hoops

The Milwaukee Bucks have requested waivers on Jalen Moore
. Undrafted out of Utah State, Moore was originally signed to a Two-Way contract on July 8.
Inside Hoops
Russell Westbrook found a clutch shot he couldn't make. The Thunder guard was a guest Monday night on "The Tonight Show Starring Jimmy Fallon,"
promoting his new book, and the NBA's MVP – a crunch-time killer on the court last season – needed a late bucket against Fallon in a game of NBA Jam. But time ran out as actual Westbrook launched a potential game-tying 3-pointer with his virtual self. Fallon, playing as the Boston Celtics' Larry Bird and Kevin Garnett, beat Westbrook, whose video-game teammate was mascot Rumble the Bison, 13-10.
Oklahoman
Here's John Wall once again proving he's the most well-rounded PG in the NBA ... he scores, he defends, he passes ... AND HE MILLY ROCKS EFFORTLESSLY
. Wall proved this in Paris, celebrating Ludacris' 40th bday with huge stars like Jeezy, Ryan Leslie, and Kenny Burns ... but the Washington Wizards star still stood out with his dance floor moves.
TMZ
---------------------------------------------------------
Monday, September 11 NBA Rumors Page Stories
Updated 8:00 a.m. ET

The Oklahoma City Thunder's offense will look different this season. And that's not just because of the talent infusion.
There is more scoring burst with former Indiana Pacers star Paul George. There is more shooting with assassins Alex Abrines and Doug McDermott bound for more minutes along with the help of George and power forward Patrick Patterson
, whom the Thunder signed to a three-year deal. But the team's look won't change just because its ability has.
Norman Transcript
Maybe the most significant adjustment for the Thunder offense this season will be that their spacer in the corner is merely…a spacer in the corner. The area is likely Patterson's
, the same place he manned with the Toronto Raptors, shooting an impressive 41 percent from the corners last year while attempting 38 percent of his 3s from there. Oladipo was inconsistent last season with a midseason wrist injury and an end-of-season cold streak bringing down his numbers. More importantly, defenders were quick to help off him when the ball went to the middle of the floor.
Norman Transcript

Kristaps Porzingis isn't coming to Tarrytown just yet.
On Sunday, Latvia advanced to the quarterfinals of the European Championships
with a 100-68 bashing of Montenegro in elimination play. Porzingis, the 7-foot-3 Knicks phenom, starred again with 19 points on 5-of-8 shooting, six rebounds and three assists in 22 minutes.
NY Post
Latvia, with a record of 5-1, next plays Slovenia in the quarters.
While president Steve Mills and GM Scott Perry are in New York preparing for Sept. 25's training camp, the Knicks have a host of scouts and personnel men in Europe
. In Latvia vs. Slovenia, the Knicks brass can view not only Porzingis but next year's potential No. 1 pick, 6-7 forward Luka Doncic. Also on Slovenia is ex-Knick Anthony Randolph and point guard Goran Dragic. Doncic plays small forward/shooting guard, so he likely won't match up with Porzingis.
NY Post
Last year represented a breakthrough for Beal for a variety of reasons. Not only did he have his best season from a statistical standpoint, scoring more points and more efficiently than ever, he set a new career mark for games played.
Beal only missed five games after being absent for 27 games the year before and 19 games the year before that
. For years the knock on Beal was that he couldn't stay healthy, but Beal proved to himself and everyone else that his body can hold up and allow him to play the game the way he knows he can.
CSN Mid Atlantic

The long-simmering feud between Ray Allen and the other members of the 2008 Boston Celtics championship squad might be coming to an end.
Paul Pierce, the NBA Finals MVP for that team who signed a one-day contract with Boston earlier this summer to retire as a Celtic, posted a picture of himself and Allen together with the caption, "Time to get the band back together
."
ESPN.com
The two future Hall of Famers were serving as coaches in the Super Penguin Basketball Celebrity Game in Shanghai.
Pierce added in his post, "No matter what happen we all formed a special bond that can never b broken" in addition to tagging fellow former Celtics teammates Kevin Garnett and Rajon Rondo
.
ESPN.com

They're called "Road Trip Fridays," and if that sounds like fun, you've been misled.
Throughout summer weeks, Ryan Capretta trains professional athletes – including Thunder forward Paul George – at his Proactive Sports Performance training center in Westlake Village, Calif. But
on Fridays, they go south instead, to the sand dunes just outside Malibu. It's not for relaxation.
Oklahoman
On a sandy stretch of about 200 yards, George and other Capretta clients do interval workouts, sprints, plyometric movements. "It's called a sand dune, but
it's basically like a sand mountain," Capretta said in a phone interview last week. "You're racing up this hill, and it's an a**-kicker. It crushes you." That's been the gist of the summer of George.
Oklahoman
All summer, George has been logging time with Capretta – five or six times a week for a couple of hours a day – in addition to the basketball skill work and pickup games he takes part in away from Proactive.
In that time, George "put on a lot of muscle mass," Capretta said
, with a program that starts with 45 minutes of mobility training followed by a full-body strength workout.
Oklahoman

Hard as it is to digest, NBA training camps open in 15 days
. As always, the Mavericks have a long list of concerns. But their top priority as preparations begin for Dirk Nowitzki's 20th season will be how to delicately handle one particularly sticky issue.
Dallas Morning News
The Mavericks are in position to have substantial salary cap room
next summer, a luxury many teams won't have. And of course, the list of free agents begins with LeBron James and includes Paul, DeAndre Jordan, DeMarcus Cousins, Westbrook, Paul George and LaMarcus Aldridge
. And, of course, we know that center Nerlens Noel, who signed a qualifying offer of $4.1 million last month, has hired Klutch Sports as his representative. James is one of many marquee clients Klutch has.
Dallas Morning News

Charlotte Hornets backup point guard Michael Carter-Williams had a procedure on both knees in mid-July that could potentially cost him the preseason in recovery time
. Coach Steve Clifford revealed Carter-Williams' condition at a luncheon Friday with Charlotte media members who regularly cover the team. Clifford said Carter-Williams isn't cleared to work out with teammates on court, and it's not a given Carter-Williams will recover in time to be available for the Hornets' season opener Oct. 18 at the Detroit Pistons.
Charlotte Observer
Carter-Williams was the Hornets' primary offseason free-agent signing.
The 6-foot-6 former NBA Rookie of the Year accepted a one-season deal worth $2.7 million to back up Kemba Walker
. If Carter-Williams misses much time, the Hornets will rely on third-string point guard Julyan Stone.
Charlotte Observer
The Little Caesars Arena expected 20,000 people on Saturday for their ticketed open house tours for the public
. Heritage pieces from the Joe Louis Arena, a large technology presence and unique touches of Detroit stunned attendees just a few steps in. Project manager of LCA Rochelle Collins stepped on the site two years ago and said it's bittersweet now that the arena is complete.
Detroit News
Retired San Antonio Spurs forward Tim Duncan called the response to his plea Friday for donations toward Hurricane Irma relief efforts in the U.S. Virgin Islands "amazing,"
adding that more than 9,000 donors, including the Spurs, local grocery store chain H-E-B and the San Antonio Food Bank, have contributed. "I'm blown away by it," Duncan said Sunday during a news conference at the San Antonio Food Bank. "In this day and age, it's a little easier to reach a lot of people, and people have come out from everywhere. I've looked down the list of donors, and I've recognized some names. I've gotten support from the Spurs, H-E-B and the food bank -- all across the board. It's just been an amazing response."
ESPN.com
---------------------------------------------------------
Saturday, September 9 NBA Rumors Page Stories
Updated 8:00 a.m. ET

Once reluctant to accept that he deserved a spot in the Naismith Memorial Basketball Hall of Fame, Tracy McGrady stood on stage at Springfield's Symphony Hall on Friday night and firmly declared that he belongs alongside the game's greatest players
. "Yes, I deserve to be here," said McGrady, the headliner of this year's 11-person class, near the end of a powerful nine-minute induction speech that balanced a sense of vindication with an appreciation for all those who delivered him to this point.
ESPN.com
Upon arriving at the podium after an introduction video that offered an emphatic reminder of McGrady's on-court excellence, he exulted by repeatedly screaming, "Yes!" McGrady, a seven-time All-Star and two-time scoring champ, told the story of being out with his wife, CleRenda,
in February when this year's finalists were announced. She implored him to look into a mirror and say he deserved to be a Hall of Famer, but McGrady was reluctant
.
ESPN.com
McGrady became emotional while recalling the story of attending an Adidas basketball camp in 1996 as an unknown high schooler. He was given jersey No. 175, reflecting his recruiting status
, and then dominated a camp headlined by Lamar Odom. "The last guy to enter this camp and you give me that jersey: 175," said McGrady, who then turned away from the crowd while quickly collecting himself. "Nobody had a clue who Tracy McGrady was. [Adidas executive Sonny Vaccaro] gave me that platform and I played against the best players in the world at that time. I left that camp the No. 1 player in the nation, 175 to No. 1."
ESPN.com

In the wake of several Miami Heat players expressing a desire for a Dwyane Wade return to the franchise he helped lift to three NBA titles, the veteran guard said his career goal remains championship contention if there is to be a buyout from the Chicago Bulls
. Wade, who spent the first 13 seasons of his career with the Heat only to depart to the Bulls in 2016 free agency, has one year, at $23.8 million, remaining on his Chicago contract.
South Florida Sun Sentinel
NBA training camps open Sept. 26
. "All I know is training is coming up and I'm preparing for training camp," he said. "I'm under contract with the Bulls right now and that's what I'm preparing for. The future, you don't worry about it too much. You've got people to do that; you've got people to talk about it. For me, my job is to prepare for being the best Dwyane Wade at the age of 35 that I can be and everything else will take care of itself."
South Florida Sun Sentinel

Oklahoma City Thunder center Enes Kanter has spent most of this offseason living in New York City, participating in many of the summer's star-studded pickup games
, ones that have included names like LeBron James, Russell Westbrook, Carmelo Anthony, Kevin Durant and more. He just had to make sure to stay away from the cameras when Durant, his former teammate, was around.
Norman Transcript
"The first game I told them, 'Make sure I'm on LeBron's team,' because I'm not gonna tell who, one of my teammates, a couple weeks before that scrimmage game said, if I see one picture of you and KD — because he knows that KD lives in the same apartment as me — don't come back to OKC," Kanter told
SNY's Taylor Rooks on her podcast. Kanter, a social media addict as much as he is a basketball one, spent parts of the 2016 offseason trolling Durant on Twitter after the 2013-14 MVP's departure for the Golden State Warriors. The two exchanged some trash talk during last year's first regular season game between the Thunder and Warriors, as well.
Norman Transcript

It's a bit hard to be optimistic about the Knicks at this point, but one thing fans can be excited about is the team's young core of international talent. Whether the Knicks keep and develop these players, or use them as collateral for a future trade,
the trio of Kristaps Porzingis, Willy Hernangomez and Mindaugas Kuzminskas could cause problems for opposing teams in the near future. Don't believe it? Check out how they're performing in the FIBA EuroBasket 2017 tournament
after one week of play.
NY Daily News
The Wolves will hold training camp in San Diego at two local universities for seven days before they play the Lakers in a preseason game in Anaheim on Sept. 30
. They'll have their traditional media at their Mayo Clinic Square training facility on Sept. 22 and then fly immediately after that to Califonia. Their first camp practice is the next morning, Saturday, Sept. 23.
Minneapolis Star Tribune

Ben Simmons made it clear this summer he wants to be the Sixers' point guard. Less than a month from training camp, Brett Brown still is on board with that plan
. "We've gone on record, I've said what I've said and I don't backpedal from any of it," Brown said Thursday at the Sixers training complex while previewing his upcoming Coaches Clinic. "I'm excited to give him the ball and continue to grow him."
CSN Philly
With that vision comes questions that will be played out over the season as the 6-foot-10 Simmons makes his rookie debut after suffering a Jones fracture last training camp. The Sixers made significant additions to their backcourt this summer, including point guard Markelle Fultz. How will the Sixers utilize these two No. 1 picks?
Part of Fultz's appeal to the Sixers was his ability to play off the ball and complement Simmons in a one-two combination
.
CSN Philly
Next week the NBA's competition committee is planning to vote on a new proposal targeting what most would agree is one of the league's biggest problems, the current draft lottery system that encourages tanking
. It's a glaring issue that each year some teams actively try to lose and commissioner Adam Silver wants to fix it. As reported by ESPN, the league is weighing several options, including evening out the odds for the No. 1 pick between the teams with the three worst records. Currently, the worst team in basketball gets a 25 percent chance at the No. 1 pick and that scales down to 15.6 percent for the third-worst team. Another idea is to allow teams to fall four spots from where they are in the standings. For example, the worst team could get the No. 5 pick when right now they can do no worse than fourth.
CSN Mid Atlantic
Hornets coach Steve Clifford emphatically threw his support behind Michael Kidd-Gilchrist on Friday, saying the often-criticized small forward is a significant contributor and will continue to start
. The five-year NBA veteran has been widely criticized for his offensive deficiencies and his awkward-looking jump shot, but Clifford insists the former No. 2 overall pick makes up for it with his defense and other intangibles. He expects Kidd-Gilchrist to develop into one of the top 10 defensive players in the league this year.
ESPN.com/AP
The Los Angeles Lakers know that point guard Lonzo Ball is good at basketball. It's why they drafted him with the No. 2 overall pick this past June.
But what might be more surprising to them and the rest of the NBA is Ball's musical talent
. The 19-year-old graced the airwaves with his debut rap single titled "Melo Ball 1" on Friday. And, no, the lyrical flow is not about New York Knicks star Carmelo Anthony. Rather, the two-minute song is a tribute to his younger brother, LaMelo, who just became the first high school player to have his own signature shoe. Released by the Big Baller Brand, LaMelo's kicks are called the "Melo Ball 1s." ESPN.com
Demi Lovato's on a mission to help with Hurricane Harvey relief efforts, and while volunteering at the Houston Food Bank she ran into Kevin Hart and NBA superstar Chris Paul
. We're told Demi donated 50,000 bottles of water to the food bank after hearing about price-gouging in the area -- and she set up a fundraising initiative with the food bank after donating $50k of her own dough.
TMZ
MORE STORIES
This current basketball rumors page features stories from yesterday and the day before. If you want today's stories, click here:
Basketball Rumors
.