Basketball Rumors
Basketball Rumors from around the web, featuring basketball trade rumors, hot news, and more.
InsideHoops.com
Also see
NBA Rumors
from today.
Sunday, August 20 NBA Rumors Page Stories
Updated 8:00 a.m. ET

The respect has endured through the departure and assuredly would be there if there is a return.
Hassan Whiteside said as much Saturday when the discussion turned to a possible Miami Heat reunion with Dwyane Wade. "It'd be great," Whiteside said
at a fundraiser for his Whiteside Foundation. "It's a three-time NBA champion coming back, coming in and really helping a team out. It would be great."
South Florida Sun Sentinel
That, of course, is if Wade receives a buyout from the rebuilding Chicago Bulls
, having joined his hometown team last summer on a two-year deal after a contract impasse with the Heat. Whiteside played his first two seasons with the Heat alongside Wade and said there would be no concerns about the franchise's all-time leading scorer being worked into what has become a revised mix under coach Erik Spoelstra.
South Florida Sun Sentinel

Rumors have James going to the Los Angeles Lakers, the Los Angeles Clippers, the New York Knicks, the Houston Rockets and who knows where else he'll supposedly be heading before the next season ends
. And, of course, he can always play superhero and re-sign with the Cavaliers. One plus one is always going to equal three when sifting for clues on what James is thinking. On Aug. 14 he directed a happy birthday tweet to Magic Johnson: "One of the few that's always showed love from day 1 to me," the tweet read in part.
News Herald
Time is not on the side of either party.
The Cavaliers are tapped out financially. They already have the highest payroll in the league
. James' silence has the Cavaliers in a quandary. They could trade Kyrie Irving for a mix of veterans and draft picks if they know James would sign an extension. If they knew he was leaving, they would trade for younger players.
News Herald

Allan Houston did have kind words for his new bosses, president Steve Mills and general manager Scott Perry. "Steve and Scott have been intentional in their language about what we want to be,"
said Houston, who played nine of his 12 seasons with the Knicks. "It starts with identifying what you want to be and then going out and doing it. When I was here playing, it was very exciting and we had an identity. It's about establishing that identity again. From what I've seen, the players are buying into it. I think it's the first time in a long time that's been the case."
NY Newsday
Though clearly not intended as a criticism, Houston's observation was a commentary on the tenure of the Knicks' previous president
, Phil Jackson; the direction in which Jackson wanted to take the team never seemed clear. The current regime appears committed to getting younger and more athletic. To that end, the Knicks brought back shooting guard Tim Hardaway Jr., signing him to a huge free-agent contract this offseason.
NY Newsday

A humbled Joakim Noah understands that the drug suspension compromised his ability to lead in the locker room. But as the Knicks transition into a rebuild focused on teammates 10 years younger,
Noah also understands it's imperative to re-establish that role as a positive veteran influence - since even he seems uncertain about how much he'll get to play. "I have an unbelievable opportunity
, throughout all this s--t, I can go out there, and no matter what my role is, I can hold my head up high and do my job. Do my job like my man," Noah said in a wide-ranging interview with the "Truth Barrel" podcast, which was hosted by family friend Gabrielle Reece. "It's through adversity that you can really show what you're made of. That may not be enough for a Knicks fan, because I'm making a lot of money.
NY Daily News
"We have some good young players that are coming up, that are good, that are at my position," Noah said, adding later, "I don't like the fact that some of these young guys have only seen bulls--t
. It's really important when you come into the league to have good vets. So that's what bothers me -- I always took pride in that in being a good vet and a good role model. And when your veteran gets caught taking PEDs, that's not a good look at all. Right now in New York there was a lot of bulls--t and it's up to us to build a culture. So no matter what my role is, I want to be a mentor for these younger players."
NY Daily News
Joakim Noah has a ton of regrets from last season, and one of them is his awful campaign may have played a role in costing Phil Jackson his job
. In his first comments since the season ended, Noah also admitted he "lost my confidence'' and "wasn't moving right." He said his drug suspension "hurt a lot of people,'' and he has "to live with it the rest of my career.''
NY Post
But Noah added he is ready to redeem himself by being a model veteran for the Knicks' young big men. In breaking his silence, the Knicks center gave an emotionally charged, 75-minute interview with the "Truth Barrel'' podcast.
He beat himself up over the nightmare his first season in New York became after Jackson lavished him with a whopping four-year, $72 million contract
. Jackson was fired in late June.
NY Post

Milwaukee Bucks star and Greece national player Giannis Antetokounmpo will miss the Eurobasket
because of a knee injury, he said Saturday. In a Facebook post, Antetokounmpo said he failed to complete physicals because of excessive pain. Antetokounmpo is in China to attend, but not play in, a basketball tournament in Shanghai.
ESPN.com/AP
Greece's basketball federation accused the Milwaukee Bucks and the NBA of hatching a plan to prevent Giannis Antetokounmpo on Saturday from playing in the European championship
. About an hour after Antetokounmpo posted on Facebook and Instagram that he was unavailable because of a knee injury, the federation attacked the Bucks and the NBA in a statement, describing an "organized and well-staged plan" to keep Antetokounmpo from playing in the Eurobasket at the end of the month.
Star Tribune/AP
"The simultaneous report by the Milwaukee Bucks and Giannis Antetokounmpo himself, by phone and social media from faraway China, and not by the appropriate official manner, of his inability to join the national men's team saddens us ... but is not surprising," the federation said
in the statement. "A series of indications ... had convinced us of the existence of an organized and well-staged plan by (Antentokounmpo's NBA) team, with the full knowledge if not encouragement of the NBA that put the athlete on the spot and forced him to announce today that he is no longer part of the men's national team."
Star Tribune/AP

Russell Westbrook was named the NBA's MVP back in June. His peers presented him with the same honor Friday.
Westbrook was named MVP at the third annual Players' Voice Awards
, which are voted on by the players and which the NBPA announced Friday. And MVP wasn't the only award Westbrook reeled in. He was also named Hardest to Guard and Best Dressed.
Norman Transcript
Other awards winners include Cleveland Cavaliers star LeBron James — who took home Golbal Impact Player and Player You Secretly Wish Played For Your Team — and
Philadelphia 76ers rookie Joel Embiid — who won Best Social Media Follow and Comeback Player of the Year. Boston Celtics point guard Isaiah Thomas won Best Clutch Performer after finishing second to Westbrook in points per fourth quarter at 9.8. Westbrook averaged 10.0, but Thomas scored at a higher efficiency.
Norman Transcript
It's no guarantee, but Westbrook could become the Thunder's all-time leader in points near the end of this season
. He currently trails former OKC star Kevin Durant's 17,566 points by 2,410. That means he would have to average 29.4 points if he plays all 82 games this season. He averaged a career-high 31.6 during his MVP 2016-17 season. Conceivably, though, Westbrook's scoring will dip this year. He has a second star in George next to him now. And he's coming off a season in which he broke records for volume shooting. Chances are, that's not happening again — even if shooting continuously is part of who he is as a basketball player.
Norman Transcript
Veteran assistant Bob Weiss has been hired by the Denver Nuggets, creating an opening on the Charlotte Hornets' coaching staff
. Weiss, 75, was hired on coach Steve Clifford's first staff in 2013, primarily as a resource with NBA head-coaching experience. Following a long playing career, Weiss coached the San Antonio Spurs, Atlanta Hawks and Los Angeles Clippers in the 1980s and '90s.
Charlotte Observer
Clifford said Saturday he would like to replace Weiss with an assistant of similar lengthy experience
, possibly someone who has been an NBA head coach.
Charlotte Observer
The Golden State Warriors were named the team with the Best Home Court Advantage by the NBA Players Association during the organization's Players Voice Awards
on Friday, which were announced on Twitter. "Best home court advantage," said Warriors power forward Andre Iguodala in a video that went along with the announcement. "Gotta go to Oracle Arena." Other players chimed in, commenting on the energy and excitement of the fans and saying that when they drive up to the arena they see raucous fans waiting to get into the game.
San Francisco Chronicle
Jay-Z says he is 100 percent behind LaVar Ball
... so much so that he bought 3 pairs of ZO2 shoes, and says that all of black America should support Ball too, because BBB is an African-American company. Hov sat down with Elliot Wilson & B.Dot on the Rap Radar Podcast on Tidal, and made it clear he thinks what Ball is doing is revolutionary, and necessary for black empowerment.
TMZ Sports
---------------------------------------------------------
Friday, August 18 NBA Rumors Page Stories
Updated 8:00 a.m. ET

Michael Beasley is hardly lacking bragadoccio these days. He calls himself "a walking bucket''
and thinks he'll score a lot of them at Madison Square Garden because he's "always done well with pressure.'' Beasley, a 6-foot-9 forward, signed with the Knicks on a one-year deal last week for the veteran's minimum, possibly as Carmelo Anthony's replacement. He hasn't had the career befitting a No. 2 pick but blames it on playing time not commensurate with his production.
NY Post
"I'll bring what they saw in college,'' Beasley told The Post in a robust phone interview Friday from his home in Washington D.C. " I just need the opportunity to show that
. Look at my nine-year career, I've always been close to a point a minute. I've always been a walking bucket. Nobody can stop me, hasn't stopped me my last nine years. Every time I've touched the ball, the defender's scared. I'm at the point of my career I'm just tired of not getting the acknowledgement of being who I am."
NY Post
A series of marijuana incidents and being scrutinized under the lens of a No. 2 pick, Beasley suggests, has prevented the 28-year-old old from getting his due on the court. "It's exactly the reason,'' Beasley said
. "People meet me. First thing they say: "You're totally different than I thought you are. A large part of my career is due to perception, what people think what I am or should be. My past is my past. They keep harping on it. Everyone wants me to grow up and learn from my past, learn from my mistakes. But you guys should do the same thing. I'm years removed from any marijuana incident or incident period. But it's all anybody speaks about. I've grown up. Now it's time for you to grow up.''
NY Post
Feb. 11, 2018. Mark it on your calendars, Boston Celtics fans
. That's the date the organization will retire Paul Pierce's No. 34 during a pregame ceremony at TD Garden. The Celtics will face the Cleveland Cavaliers that day in a Sunday matinée scheduled for 3:30 p.m. ET, meaning LeBron James, one of Pierce's fiercest on-court rivals, will be on hand for the festivities.
NESN

John Wall did not follow the path of Kevin Durant and LeBron James, outspoken superstars who delivered sharp criticism of President Trump after he cast blame on "both sides."
Without addressing the president directly, Wall shared his belief that violence in Charlottesville had sent the nation backward. "It's been difficult. It's been tough," Wall said, referring to the previous week. "We go through times where times are going in the right direction for us. Our country is going in a positive way. Then we turn back around and revert back to the stuff we try to tell our kids not to do or what our parents told us … they went through in the past, and we thought we got away from that."
Washington Post
John Wall: "It's kind of amazing to understand that in 2017 going into 2018, we're still dealing with the same type of things
that our great, great grandparents dealt with and we thought we were going in a positive direction," Wall continued. "All we can do is not use it as retaliation and try to stay positive and understand that we want to give these kids a brighter [outlook] of what's going on and not use it to go back at these people."
Washington Post
---------------------------------------------------------
Thursday, August 17 NBA Rumors Page Stories
Updated 8:00 a.m. ET

From a pure basketball perspective, it appears the Bulls are well-equipped to do just that.
Dwyane Wade isn't long for the organization's future and is expected to reach a buyout agreement at some point in the next few months
. Robin Lopez has become the most respected player in the Bulls' locker room, but he isn't a game-changing force, averaging just 10 points a game. After that, the rest of the Bulls' roster is littered with question marks.
ESPN.com
But as the Bulls get set for a major rebuilding season, the reality is that the bottom of a bad Eastern Conference is right where this team wants to be.
That's because it will put Chicago in the best possible position to draft either Michael Porter Jr. or Marvin Bagley III next summer
. The Bulls' rebuilding plan got a major shot in the arm Monday night when Bagley announced he would be attending Duke and would reclassify as part of this year's class.
ESPN.com

Cleveland Cavaliers superstar
LeBron James took a private jet from Akron, Ohio, to New York on Tuesday morning to participate in high-profile pickup games that featured Carmelo Anthony of the New York Knicks and Kevin Durant
of the Golden State Warriors, among others. The games took place at Life Time Athletic at Sky, where Anthony spends the bulk of his offseason training.
ESPN.com
James played for approximately two hours, a source said.
As soon as the game was over, he hopped on his jet and flew back to Ohio
in order to attend his annual LeBron James Family Foundation function at Cedar Point amusement park.
ESPN.com
Concluding a day of fun and games at an amusement park, [LeBron] James turned serious when speaking about the recent violence and tragedy in Charlottesville
. James also took a pointed swipe at President Donald Trump, calling him the "so-called president." While holding his young daughter, Zhuri, James stood on stage before an excited crowd of students, parents and others connected to the LeBron James Family Foundation and delivered his emotional message.
Star Tribune/AP
LeBron James: "It's not about the guy that's the so-called president of the United States, or whatever the case. It's not about a teacher that you don't feel like cares about what's going on with you every day
. It's not about people that you just don't feel like want to give the best energy and effort to you. It's about us. It's about us looking in the mirror. Kids all the way up to the adults. All of us looking in the mirror and saying, 'What can we do better to help change?' And if we can all do that and give 110 percent, then that's all you can ask for."
Star Tribune/AP
The NBA schedule was released Monday, and OKC's national television appearances rank fourth, behind only Golden State, Houston and Cleveland. And
the Thunder actually is tied with Cleveland in one of the metrics you can use. There are four national-TV outlets – ABC, TNT, ESPN and NBATV. ABC is the most prestigious, since it's over-the-air television. TNT is next, since it has a mostly-exclusive timeslot. ESPN's broadcasts usually go up against other NBA games. And NBATV is the least-prestigious, since games are blacked on NBATV in the local markets.
Oklahoman
In national TV games, Golden State ranks first with 43 of its 82 games scheduled for beyond its local package. Houston is next with 40
, followed by Cleveland (39), OKC (36), Boston (34), the Lakers (33) and San Antonio (32).
Oklahoman
Golden State has three fewer back-to-backs this season (from 17 to 14) and
will not have a stretch of four games in five nights (one last season, NBA eliminated such stretches this season).
San Jose Mercury News
---------------------------------------------------------
Tuesday, August 15 NBA Rumors Page Stories
Updated 8:00 a.m. ET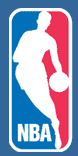 The NBA today released its complete game schedule and broadcast schedules for TNT, ESPN, ABC, NBA TV and ESPN Radio for the 2017-18 regular season.
The league's 72nd regular season will tip off on Tuesday, Oct. 17, 2017
, and conclude on Wednesday, April 11, 2018.
Inside Hoops
The 2017-18 schedule includes the elimination of stretches where teams play four games in five nights
, down from 20 total instances last season. This marks the first season in NBA history with no four-in-fives.
Inside Hoops
In addition,
the number of back-to-backs has been reduced to 14.4 per team from 16.3 per team
– an all-time low for the third consecutive season. Since 2014-15, four-in-fives have dropped from 70 to zero and back-to-backs have been cut by 26 percent (or 4.9 per team).
Inside Hoops
In a new feature, the NBA is labeling its schedule by week to enhance the ability of fans to follow the 1,230-game season. Starting with Week 1 and ending with Week 26
, the weekly structure will help reinforce awareness of upcoming games and communicate key storylines. Each week will run Monday through Sunday.
Inside Hoops
---------------------------------------------------------
Monday, August 14 NBA Rumors Page Stories
Updated 8:00 a.m. ET
Wizards power forward Markieff Morris, for one, is surprised [Kyrie] Irving isn't happy with what he has
. "It's unfortunate, man. Me personally, I don't know what's going on in the organization or what, but if you're going to back-to-back [NBA Finals] I would try to find something to better the team and not try to get away from it," he said.
CSN MidAtlantic

Russell Westbrook and Paul George are beginning the process of building chemistry on the court
as the new duo had their first workout as Oklahoma City Thunder teammates on Monday in Los Angeles, sources told ESPN.com. At a gym on campus at UCLA, George and Westbrook went through drills and conditioning together, along with a few Thunder players, including Jerami Grant, Kyle Singler, Semaj Christon and Doug McDermott.
ESPN.com
NBA TV will announce the 2017-18 NBA regular season schedule during the network's NBA Schedule Release Special tonight, Monday, Aug. 14, at 6 p.m. ET
. The show will unveil the entire regular season national television schedule highlighting the season's most-anticipated games, following last Thursday's release of the season's opening week and Christmas Day.
NBA.com

The Los Angeles Lakers signed guard Briante Weber
today. Weber (6-2, 165) appeared in 20 games with Golden State and Charlotte in 2016-17, averaging 3.1 points, 1.3 rebounds and 1.1 assists in 10.3 minutes per game.
Inside Hoops
The Brooklyn Nets signed forward Jacob Wiley to a two-way contract
today. Wiley (6'8", 213) appeared in 34 games for Eastern Washington University last season (2016-17), recording averages of 20.4 points, 9.1 rebounds and 2.8 blocks in 34.3 minutes per contest.
Inside Hoops
The Phoenix Suns have named Jeff Fish as director of performance and head strength and conditioning coach
. Fish brings to the Suns' athletic training staff over 25 years of experience as a performance director and strength and conditioning coach in professional and collegiate sports.
Inside Hoops
The Los Angeles Lakers have signed forward V.J. Beachem
. Beachem appeared in 36 games (all starts) for Notre Dame last season, averaging 14.5 points, 4.1 rebounds and 1.1 blocks in 34.2 minutes as a senior.
Inside Hoops
---------------------------------------------------------
Sunday, August 13 NBA Rumors Page Stories
Updated 8:00 a.m. ET
The NBA is heading to the Holy Land this week, bringing together some of the top emerging talent from across Europe as part of the league's push to attract more foreign players and expand its global reach.
An NBA delegation, led by Commissioner Adam Silver, is in Israel as part of "Basketball Without Borders," a program that hosts training camps for top teenage players throughout the world
. The visit comes at a time when Silver is seeking ways to make improvements to a league that, while enjoying a surge in popularity, has seen its product impacted by the dominance of a handful of teams and a recent trend of healthy superstars skipping games to rest.
NBA.com/AP
Basketball Without Borders, a partnership with FIBA, the world's governing basketball authority, has held camps in 26 countries since it was launched in 2001.
This is the first time Israel, which is part of FIBA's Europe region, has hosted the program
. Forty-six former campers, including Casspi, have been drafted by NBA teams. "I was a BWB camper in 2005 in Italy. To be a part of BWB now in my home country more than a decade later and to have the opportunity to work closely with these talented youth at the camp and conduct events in the community, is truly an amazing experience," Casspi said. "I think the kids will have a fantastic time here while pursuing their dreams at BWB the next couple of days."
NBA.com/AP

Regarding Kyrie Irving: The Detroit Pistons are the latest team to get involved. "The Pistons have had some level of conversation with the Cavs," team president and coach Steve Van Gundy told the Detroit Free Press recently. Darren Wolfson of ESPN says the Phoenix Suns are the most likely trade partner
. He is saying the Suns are willing to offer Eric Bledsoe, a 2018 first-round pick belonging to the Miami Heat and Dragan Bender.
News Herald
The Cavaliers signed guard Derrick Rose three days after Irving's trade demand went public
. Rose isn't the scorer he once was and he is not a great defender (neither is Irving). But Rose averaged 18 points and 4.4 assists last season with the Knicks. He can flourish with LeBron James as a teammate if he stays healthy.
News Herald

Instead,
three of the four 2017 NBA All-Stars who changed teams this summer – the Thunder's Paul George, the Timberwolves' Jimmy Butler and the Nuggets' Paul Millsap – went from the East to the West
via trade or free agency. The Warriors are a rising tide, and they're raising all Western Conference boats.
Oklahoman
Houston added Paul and the Warriors bolstered their bench with shooters Nick Young and Omri Casspi. But teams who battled for the bottom playoff spots – and in some cases, teams that were well out of the playoff picture – also made dramatic improvements.
Adding Butler, former Thunder forward Taj Gibson and point guard Jeff Teague figures to put Minnesota in the heat of the playoff hunt
, and Bontemps expects the Wolves to battle the Thunder for the No. 4 seed.
Oklahoman
Though
Utah, the Clippers and Memphis appear to have dropped off
, Denver, Portland and New Orleans all look to be better than a year ago.
Oklahoman
Greece: Last season's Turkish Airlines EuroLeague runner-up,
Olympiacos Piraeus, got the final piece it was looking for to complete its roster with the addition of swingman Hollis Thompson
, the club announced on Thursday. Thompson (2.03 meters, 26 years old) spent most of his professional career with Philadelphia in the NBA
EuroCupBasketball.com
Conor McGregor is now aware of who Draymond Green is, only because of their supposed feud on Instagram last month
. McGregor dismissed the idea that he was actually battling with the Warriors star forward in an interview with Ariel Helwani of MMAFighting.com posted Friday. McGregor claimed he did not mean to engage in a social media trash-talking session with Green (which some people may not be buying).
San Jose Mercury News
---------------------------------------------------------
Saturday, August 12 NBA Rumors Page Stories
Updated 8:00 a.m. ET

Negotiations are progressing toward guard Julyan Stone being released from his contract with an Italian team so he can sign with the Charlotte Hornets
. A source familiar with the situation cautioned nothing has been signed yet. However, Stone could soon be available to be the Hornets' third point guard behind starter Kemba Walker and backup Michael Carter-Williams.
Charlotte Observer
The Hornets have been looking to sign a third point guard for the veteran minimum. They released Briante Weber last month
before his salary for next season – about $1.5 million – would have become guaranteed. Stone's size is attractive, with the Hornets using the 11th pick on Kentucky shooting guard Malik Monk, who is somewhat undersized for his position at 6-3.
Charlotte Observer
James Johnson: The Heat took a $60 million gamble on a 30-year-old forward
based on the unique skill set unveiled eight years into his career. Much of the 30-11 run over the second half of the season came with Johnson as the focus. He stands as arguably the Heat's most significant two-way perimeter talent.
South Florida Sun Sentinel
Josh Richardson: To this stage, Richardson has largely been a complementary talent
. He helps with his scoring, helps with his defense. But the game-changing moments beyond the end of 2015-16 have been limited. We're talking "importance" here. More significance is needed.
South Florida Sun Sentinel
Tony Parker expects to be back on the court in four to five months
. The Spurs point guard offered that timeline during a recent interview with Argentina's LPG TV. In previous interviews, he said he hoped to return in January. "It's OK. It's getting better and better," he said of his recovery from the left quadriceps injury that sidelined him in the second round of the playoffs last season.
San Antonio Express News
---------------------------------------------------------
Friday, August 11 NBA Rumors Page Stories
Updated 8:00 a.m. ET

Newly signed Sacramento Kings power forward Zach Randolph was arrested late Wednesday
on suspicion of possessing marijuana with intent to sell, a felony, according to ABC-7 in Los Angeles. Randolph was arrested at 11 p.m. following an incident at 1590 E. 114th St., according to a Los Angeles Sheriff's Department report. He was booked into Los Angeles County jail at 4:23 a.m. Thursday and his bail was set at $20,000.
Sacramento Bee
Many LAPD police officers responded when an officer trying to control a crowd at that location requested backup
, according to reports. When they arrived, members of the crowd began vandalizing the police vehicles and throwing rocks and bottles at officers.
Sacramento Bee

The Milwaukee Bucks Basketball Operations department has expanded with the following additions:
Milt Newton as Assistant General Manager, David Mincberg as Director of Basketball Strategy, Tony Bollier as Director of Basketball Operations and Ronald Dupree as Scout. The team also named Frank Johnson as Assistant Coach. "Our basketball operations department continues to take shape and I'm very excited about the additions of Milt, David, Tony and Ronald," said General Manager Jon Horst. "Together they bring a wealth of experience that will serve our organization extremely well. I look forward to working with them as we continue to assemble a championship-caliber organization."
Inside Hoops
The National Basketball Association (NBA) and Zignia Live announced today that NBA Mexico City Games 2017 will feature the
Brooklyn Nets playing regular-season games against the Oklahoma City Thunder on Thursday, Dec. 7, and the Miami Heat on Saturday, Dec. 9, at the Arena Ciudad de Mexico. The games will mark the first time the NBA has hosted four regular-season contests in Mexico in the same calendar year. Last January, the Phoenix Suns took on the Dallas Mavericks (Jan. 12) and the San Antonio Spurs (Jan. 14) in Mexico City.
Inside Hoops
The Utah Jazz today revealed the designs for two of its new uniforms
for the 2017-18 season with their "Association" (white) and "Icon" (navy) uniforms in partnership with the National Basketball Association's new agreement with Nike as the official apparel provider.
Inside Hoops
The Trail Blazers signed guard CJ Wilcox to a two-way contract
today. Wilcox (6-5, 200) holds career NBA averages of 2.0 points (37.0% FG, 33.3% 3-PT, 81.3% FT), 0.5 rebounds, 0.5 assists and 5.7 minutes in 66 games over three seasons with the LA Clippers and Orlando Magic.
Inside Hoops
With the introduction of two-way contracts, NBA rosters have grown from 15 spots to 17
, adding a pair of two-way players that can spend up to 45 days on an NBA roster and the remaining time on an NBA G League roster. Wilcox's G League assignment has yet to be determined.
CSNNW
The Los Angeles Lakers signed center Stephen Zimmerman
today. Zimmerman spent the 2016-17 season with the Orlando Magic and played in 19 games, averaging 1.2 points and 1.8 rebounds in 5.7 minutes per game.
Inside Hoops
The Dallas Mavericks have signed free agent guard Maalik Wayns
. Wayns (6-2, 200) is a two-year NBA veteran with career averages of 2.7 points and 1.0 assist in 29 career games (one start) with Philadelphia and L.A. Clippers.
Inside Hoops
Although the guard position appears crowded
, particularly with Yogi Ferrell, rookie Dennis Smith Jr. and a host of veterans in the fold, the Dallas Mavericks signed free agent guard Maalik Wayns, the team announced Wednesday.
Fort Worth Star-Telegram
Steph Curry was at Kezar Pavilion in San Francisco on Tuesday night
. Why? Because that's where the inaugural SC30 Select HS Showcase game was played. Not only did 26 of the top high school prospects in the country get a chance to spend time with Curry, but they got to witness an incredible shooting display from the two-time MVP.
CSN Bay Area
Shaun Livingston had a low-key wedding this month — so low-key that one former Warriors teammate was completely caught off guard
. Livingston posted an Instagram of his wedding ceremony on Tuesday and, soon after, Leandro Barbosa showed up in his mentions. "U got married and u didn't tell me???????" Barbosa posted.
San Francisco Chronicle

The wife of Clippers center Willie Reed issued a statement Wednesday in which she requested that the domestic violence charge against her husband be dropped
. Reed was arrested Sunday morning on suspicion of misdemeanor battery, according to Miami-Dade jail records, against his wife, Jasmine Reed, at the couple's condo in Miami.
LA Times
"This incident has been totally blown out of proportion," she said in a statement released by her attorney. "I did not call the police and I did not ask anyone to call the police on my behalf
. "Willie is a good man and a great father. I have no intention of pressing charges and I have asked the authorities to immediately dismiss charges against Willie."
LA Times
---------------------------------------------------------
Wednesday, August 9 NBA Rumors Page Stories
Updated 8:00 a.m. ET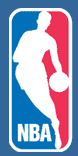 With an expanded calendar as part of its new collective bargaining agreement,
the NBA has taken the most aggressive measures to date to build rest into its schedule
. In a memo given to teams this week, the league outlined how it hopes to reduce the stresses of travel and give players a chance to recover more than in the past. This is a proactive measure aimed at both player safety and to reduce the number of games in which teams rest healthy players.
ESPN.com
After a series of high-profile players didn't play in major matchups last season,
the new schedule protects key national television matchups to make sure teams aren't playing on back-to-back nights
. Much of this is made possible by extending the season by one week, staring earlier in October. Also, for the first time, the players' union is a part of the scheduling process to review possible problem areas.
ESPN.com
Briante Weber is reportedly headed to Southern California
. The former Warriors guard agreed to terms on a partially guaranteed deal with the Lakers, according to The Vertical's Shams Charania. Weber signed two 10-day contracts with Golden State last season.
CSN Bay Area

Michael Beasley has signed with the Knicks
for the upcoming season, the team announced on Tuesday. ESPN's Bobby Marks reported that the deal was for the veteran's minimum, which is $2,116,955. Beasley has bounced around throughout his professional basketball career since being selected by the Heat with the second pick in the 2008 NBA Draft out of Kansas State. He was traded to the Minnesota Timberwolves in 2010 as the Heat looked to clear cap space to sign LeBron James and Chris Bosh.
NY Newsday
The New York Knicks today announced multiple front office hirings
: Gerald Madkins has been named assistant general manager, Craig Robinson as vice president, player development and G League operations, Harold Ellis as director, player personnel, Michael Arcieri as director, basketball strategy and Fred Cofield as scout. "Last month, the day after I was hired, I started a full evaluation of the entire basketball operations staff," Knicks General Manager Scott Perry said. "My first goal was to build-up the highest level front office in the NBA. We are adding a host of highly-regarded and respected basketball people to work with the Knicks to fortify the franchise for years to come."
Inside Hoops
With five new additions, there will, at most, be one current front-office member on thin ice, as a source told The Post.
Phil Jackson's top advisor, Clarence Gaines Jr., will stay on
. The Knicks had a handful of openings that were never filled — with the death this season of scout Ben Jobe, the retirement of personnel director John Gabriel because of Parkinson's disease, the departure of executive Chris Bernard and firing of developmental coach Josh Longstaff.
NY Post
The Detroit Pistons and Palace Sports & Entertainment (PS&E) announced today that
Executive Vice President and Chief Marketing Officer Charlie Metzger has been promoted
to a newly created position of Chief Revenue and Marketing Officer.
Inside Hoops
Matt Barnes had the best weekend ever -- rounding up some of his famous friends and teammates to party with hot bikini chicks ... and it was all for a really good cause
. The NBA star and Snoop Dogg teamed up for their annual Athletes vs. Cancer charity football game in L.A. -- but before the gridiron sesh, Barnes and his Warrior bros Draymond Green and JaVale McGee hit up Beverly Hills for the pregame pool party.
TMZ Sports
The only pair of Air Jordan 3's ever made for Kobe Bryant has raked in an insane amount of cash on the auction block ... selling for more than $30,000
!! Here's why they're so freakin' expensive ... the kicks were exclusively made for the Black Mamba when he was in between shoe deals back in 2002. According to Nice Kicks, he even tested them out in a couple games that season.
TMZ Sports
---------------------------------------------------------
Tuesday, August 8 NBA Rumors Page Stories
Updated 8:00 a.m. ET

Former Cleveland Cavaliers general manager David Griffin said Monday that Kyrie Irving showed courage by asking for a trade
. "He handled the situation exactly like he was supposed to," Griffin said Monday on ESPN's The Jump. "He went to [Cavs owner] Dan Gilbert privately, told him that he thought he would be happier somewhere else.
ESPN.com
Griffin said he thought Irving would end up getting traded, but would not speculate on where the Cavs All-Star point guard might go
. He said both sides would be better if Irving were traded. "This is a guy whose list included really good coaching situations -- Brad Stevens and [Gregg] Popovich. This is a guy who recruited LeBron [James], [Gordon] Hayward and a host of other free agents, and all of a sudden LeBron came back, so he was sold a totally different situation than he's actually in, and he worked very well in, he won a championship in."
ESPN.com

Timberwolves owner Glen Taylor said Monday that he is ready to commit nearly $150 million to Andrew Wiggins with a max-level extension of his rookie contract
. Before he does so, however, Taylor wants to sit down face-to-face with Wiggins to hear the former No. 1 overall pick commit to the franchise in a similar fashion.
St Paul Pioneer Press/AP
Taylor said he wants to hear a commitment from Wiggins to work out often in the Twin Cities in the summer and improve all areas of his game
to fulfill the obligations that come with a max deal. "I just think it's important," Taylor said. "If a guy is a real star and he really cares about it, which I think he does, I think it's a commitment. I'm not sure that he wouldn't do it, anyway, but I think that's part of the negotiations."
St Paul Pioneer Press/AP

Craig Robinson, the brother-in-law of former President Barack Obama, will join the Knicks in a front-office role
, The Vertical reported Monday. Robinson, 55, previously was an executive in player development with the Bucks. He is expected to serve in a variety of capacities, including player development and as part of the group running the Westchester Knicks of the NBA G-League, whose general manager is Allan Houston.
NY Newsday
The New York Knicks re-signed guard Ron Baker
today. Baker, 6-4, 220-pounds, averaged 4.1 points, 2.1 assists and 1.9 rebounds over 16.5 minutes in 52 games (13 starts) during his rookie season with New York.
Inside Hoops
The New York Knicks signed rookie guard Damyean Dotson
today. Dotson, 6-6, 205-pounds, was selected by New York in the second round, with the 44th overall pick, of the 2017 NBA Draft out of the University of Houston.
Inside Hoops

Work has begun on a major renovation of the Mavericks' locker room, weight room and offices at American Airlines Center to bring the facilities into the digital age
and take advantage of technological advances. Other than basic maintenance, the locker room has not been upgraded since the arena opened in 2001. "The goal was to integrate anything and everything that could give us a competitive advantage," owner Mark Cuban said while taking a break from the set of Shark Tank, where he is filming new episodes.
Dallas Morning News
In addition to individual televisions and lots of room in personal shoe drawers, each locker will feature a tablet docking station.
Other luxuries: refrigerated cup holders so that postgame recovery drinks can be waiting (and cold) when players arrive off the court; an enclosed hydrotherapy area and ultra-modern dehumidifier
(high humidity has been linked to mental and physical fatigue, according to Gensler); and a tunable light system that allows the wave length of lights to change, aiding in the body's cognitive processing speed.
Dallas Morning News
The Celtics announced their four-game preseason schedule
today, a pair of home-and-home contests against the Charlotte Hornets and Phildelphia 76ers. The Celtis open the preseason on Oct. 2 at TD Garden against the Hornets before traveling to play the Sixers at the Wells Fargo Center on Oct. 6, They will host the Sixers at the Garden on Oct. 9 and then close the preseason in Charlotte on Oct. 11.
Boston Herald
In NBA circles, many of the social-media outlets lit up all weekend after
word started spreading that Pistons forward Stanley Johnson scored 86 points in the championship game of the OVO Bounce pro-am tournament in Toronto
. There's not much in the way of box scores or highlights — which adds to the skepticism — but Johnson confirmed that the rumors were true. To score that many points, plenty of shots have to fall, including some 3-pointers, and a lot of drives.
Detroit News
---------------------------------------------------------
Monday, August 7 NBA Rumors Page Stories
Updated 8:00 a.m. ET

[Isaiah Thomas] opted not to have surgery, so he's been resting for two-plus months
. He recently got back in the gym as he tries to get into shape for the season. "The hip is great," said Thomas, who didn't seem bothered by it as he played with campers yesterday. "It's a real slow rehab process, but it's getting better and that's what it's all about."
Boston Herald
Thomas' health is of the utmost importance as the Celtics try to ascend the next step up the NBA hierarchy, and he personally looks to climb on the pay scale. He has one year remaining on his contract.
He hasn't been shy about his desire to land a max contract next summe
r.
Boston Herald
"Very confident," [Isaiah] Thomas said when asked how confident he is that he'll get that max deal
. "I deserve it. I put the work in, and you can put me down against any guard in the NBA. . . . My numbers are up there with the best players in the world, and my team is winning. So, I mean, you have to reward that. "I'm just going to keep working though. My time is gonna come. I have a lot of faith in God, and I just have to keep working to get better."
Boston Herald

There's no official sale book bouncing around yet when it comes to the Brooklyn Nets, but already the investment bank Allen & Co. has received several expressions of interest
, The Post has learned. The basketball team owned by billionaire Russian Mikhail Prokhorov hoped to fetch around $2 billion, but we hear one interested party has been trying to box out others in the sale process.
NY Post
A source told On the Money that Alibaba Executive Vice Chairman Joe Tsai has expressed an interest in the team, though reps for his family office, Blue Pool, deny it.
Reports suggest the Nets want to find a Chinese backer
— not surprising given the success of Yao Ming with the Houston Rockets, which are also for sale.
NY Post

Well, it certainly doesn't sound like Charles Oakley is crushed by his one-year ban from Madison Square Garden
. "I want to thank all my fans around the world. The case is over now that was the hard part. The easy part is stayin away from the Garden OAK," the former Knicks All-Star power forward tweeted on his personal account Sunday.
NY Post
As a result of his February brawl in the stands with MSG security,
Oakley accepted a deal Friday that includes a one-year banishment from the arena
, where he once labored for 10 seasons as a Knick.
NY Post
The Knicks are expected to announce formally the signings this week of
second-round pick Damyean Dotson, returning free agent Ron Baker and free-agent point guard Ramon Sessions.
NY Post

Sixers:
Whether it is the preseason, regular season or offseason, trade questions seem to go back to Jahlil Okafor
, as seen here in this tweet. Okafor has been working out this summer and was noticeably slimmer when he attended summer league games in Las Vegas last month. The Sixers' main goal for Okafor this offseason is improving his health, notably his right knee.
CSN Philly
Think you can play professional basketball but just need a chance? The Grand Rapids Drive are offering it
. The NBA G League affiliate of the Detroit Pistons will hold an open tryout Oct. 1 at the Courthouse in Byron Center. The tryout will be held 9 a.m. to noon under the direction of first-year Drive coach Rob Werdann.
Michigan Live
Newly signed Clippers center Willie Reed was arrested early Sunday morning
in Miami on suspicion of domestic violence. Reed, 27, was jailed by police for misdemeanor battery in downtown Miami at a condominium complex, according to Miami-Dade jail records.
LA Times
The Clippers signed the 6-foot-11 Reed to a one-year, $1.5-million deal
Thursday to be their backup center.
LA Times
Reed's wife, Jasmine Reed, told police the NBA player pulled her hair while she was holding their youngest child, and later bashed him in the head with a glass candle to escape Saturday afternoon at their downtown Miami luxury apartment.
Reed's account, according to his arrest report: He never put his hands on his wife, but did touch her hair
as she got on the elevator at the Marquis Miami, 1100 Biscayne Blvd. And he admitted that he grabbed her purse and her shirt.
Miami Herald
Spain:
FC Barcelona Lassa fortified its frontcourt by signing big man Kevin Seraphin to a two-year deal
. Seraphin (2.08 meters, 27 years old) arrives from Indiana of the NBA, where he averaged 4.7 points and 2.9 rebounds in 49 games last season. He played in the EuroLeague briefly during the 2011-12 season, when he posted 8.9 points, 5.0 rebounds and 1.0 blocks over seven games for Baskonia Vitoria Gasteiz.
EuroLeague.net
MORE STORIES
This current basketball rumors page features stories from yesterday and the day before. If you want today's stories, click here:
Basketball Rumors
.