Basketball Rumors
Basketball Rumors from around the web, featuring basketball trade rumors, hot news, and more.
InsideHoops.com
Also see
NBA Rumors
from today.
Thursday, July 20 NBA Rumors Page Stories
Updated 8:00 a.m. ET

On Wednesday,
the Washington Wizards held a press conference officially announcing Otto Porter's four-year, $106.5 million contract extension
with the franchise. The announcement comes almost exactly a year after owner Ted Leonsis, team president Ernie Grunfeld and head coach Scott Brooks sat with Bradley Beal to announce a similar contract extension.
CSN MidAtlantic
Beal and Porter are two-thirds of the Wizards' superstar core. John Wall, the face of the franchise, is the third piece to the long-term puzzle and was recently offered a four-year, $170 million "supermax" contract.
Wall still has two years and $37 million remaining on his current deal, but
the team would love to be able to lock up all three of their core players for the foreseeable future.
CSN MidAtlantic

"This was a no-brainer for me," [Blake] Griffin said. "The best place for me, the place I want to start and finish my career."
It was a no-choice for the Clippers. Once Paul ran to Houston earlier this summer, they could either sign Griffin or tear the team down to the studs. Considering they are still charging high ticket prices while pondering a move into a high-priced new arena, their marquee needed a big-name player.
LA Times
But Paul wanted to go to Houston, so the Clippers are embracing Griffin, and holding their breath, and selling their fans on something different, which will include nine new players and only five holdovers from the Big Three era.
"Change is not bad, change is good, what we have done is great, but it's not good enough, and we accept that," Rivers said of the team's past. "What we tried to do didn't work. We have no problem accepting that
. It was a great try, it didn't work. Now we have to pivot and go in another direction."
LA Times
Say this much for Griffin, he is that rare Clippers star who actually wants to be a Clipper for his entire career
. Even though NBA rules dictate that the Clippers could pay him $45 million more in guaranteed money, he still could have been set for life in a place such as Phoenix or Denver, yet he canceled those free-agent meetings to stay home.
LA Times

As a player-coach, Allen Iverson's role in the BIG3 is limited by definition. On a league conference call Wednesday, Ice Cube said that from the start it was clear that some days Iverson would play in the 3-on-3 games, some days he would simply coach
. Sunday in Philadelphia, Iverson decided not to play. He released a social-media message at 5:30 p.m., citing "doctor's orders." The event started at 6 p.m., with Iverson's team playing in the 9 p.m. finale.
Philly.com
"We heard that Allen couldn't play at 2 p.m. on Sunday," Ice Cube said. "When we went to his room, he was in bed and he was telling us what happened and we heard that he couldn't play
. The doctor advised him that he couldn't play." Wednesday's conference call was the first time the BIG3 addressed the media after Iverson decided not to play — as an originally scheduled press conference with Iverson, opposing coach Julius Erving and league executives Ice Cube and Jeff Kwatinetz was canceled.
Philly.com

Ginobili wore an appreciative but quizzical look on his face as he put a warmup shirt back on and prepared to head off into the summer. Clearly, the fans were saying goodbye to one of the most popular players in Spurs history.
Ginobili was not ready to do the same: The Argentinian posted a message on his Twitter account on Wednesday that he is re-signing with San Antonio for another season
, which will be his 16th with the Spurs.
Detroit News/AP
---------------------------------------------------------
Wednesday, July 19 NBA Rumors Page Stories
Updated 8:00 a.m. ET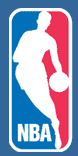 Coinciding with the introduction of the new uniforms,
the NBA is eliminating its "Home" and "Road" uniform designations
. Beginning with the 2017-18 season, home teams will pick which of their uniforms will be worn at all home games and visiting teams will choose a contrasting uniform within their own assortment.
Inside Hoops
Because of this change, Nike and the NBA worked together to create four core uniforms for each team, classified as "editions,"
which draw from the rich heritage of the NBA and its respective franchises.
Inside Hoops
The first two editions of the NBA uniforms, which will be introduced by teams this summer and will make their on-court debut at the start of the season, are the Association and Icon editions
. The two remaining core uniforms, inspired by the mindset of the NBA athlete and the communities that support their teams through thick and thin, respectively, will be revealed in the coming months.
Inside Hoops
The Association Edition, the traditional home white uniform that all 30 teams will have in their assortment, links them as members of the most exclusive basketball club in the world
. It represents an achievement that most athletes have worked their entire lives to reach.
Inside Hoops
The Icon Edition, previously known as the road uniform
, represents the rich heritage and iconic identity that exists within each franchise. This edition utilizes the team's primary color, a color that dominates the closets of the most diehard fans.
Inside Hoops
---------------------------------------------------------
Monday, July 17 NBA Rumors Page Stories
Updated 8:00 a.m. ET

The upshot of the Heat's summer spending spree is Miami has a core of a half dozen quality in-their-prime NBA players contractually committed for the rest of the decade. The flipside, though, is
Miami has no cap space next summer, and
likely the following one, without dumping contracts in trades.
Miami Herald
For next summer, Miami will be capped out as the roster is currently constructed, with the ability to exceed the cap to re-sign Wayne Ellington or match an offer to 2018 restricted free agent Josh Richardson if
he doesn't sign an extension (that could be worth up to four years and $43 million) before then.
Miami Herald
I wouldn't be too concerned about next summer's flexibility now for two reasons: 1)
The Heat can create space by trading Tyler Johnson, Dion Waiters, Kelly Olynyk or most anyone to a team with cap space
. Miami has tradable assets on palatable contracts. Heat president Pat Riley, while noting his team "deserves a chance to grow organically," added: "Even though we have some long-term contracts, they are assets…. If something comes along somewhere along the way, there are opportunities to do other things. I don't have plans to do that, but you need those kinds of assets."
Miami Herald

The Orlando Magic have signed free agent forward Jonathon Simmons
, President of Basketball Operations Jeff Weltman announced today. Simmons (6'6", 195, 9/14/89) played in 78 regular season games (eight starts) last season with San Antonio, averaging 6.2 ppg., 2.1 rpg. and 1.6 apg. in 17.9 minpg.
Inside Hoops
The Detroit Pistons on Saturday requested waivers on guard Michael Gbinije
. Drafted by the Pistons with the 49th overall selection in the 2016 NBA Draft, Gbinije appeared in nine games last season.
Inside Hoops
The Boston Celtics have signed rookie forward Abdel Nader, and
have waived guard Demetrius Jackson.
Inside Hoops
The Chicago Bulls announced Friday that the team has claimed guard David Nwaba
(NWAH-buh) off waivers. Nwaba (6-4, 209) was waived by the Los Angeles Lakers on July 12. He appeared in 20 games (two starts) for the Lakers last season and averaged 6.0 points and 3.1 rebounds in 19.9 minutes.
Inside Hoops
The Atlanta Hawks have signed rookie guard Tyler Dorsey
, it was announced by General Manager and Head of Basketball Operations Travis Schlenk. Dorsey, a second round pick (41st overall) by the Hawks in the 2017 NBA Draft, averaged 14.6 points, 3.5 rebounds and 1.7 assists in 30.0 minutes (.467 FG%, .423 3FG%, .755 FT%) in 39 games (all starts) as a sophomore at Oregon during the Ducks' run to the Final Four, earning Pac-12 Honorable Mention and Pac-12 All-Tournament Team honors.
Inside Hoops
---------------------------------------------------------
Friday, July 14 NBA Rumors Page Stories
Updated 8:00 a.m. ET

Carmelo Anthony doesn't know if he's going or staying mostly because the Knicks continue to send mixed messages and change directions almost daily.
It appears that Anthony remains committed to finalizing a trade to the Houston Rockets despite the Knicks' sudden hesitation to complete the deal
in the wake of the proposed hiring of new general manager Scott Perry.
NY Daily News
According to an executive of one the four teams involved in the proposed trade,
all sides, including Anthony, are frustrated over reports that Knicks president Steve Mills is having second thoughts
. In fact, ESPN reported that the Knicks want the chance to talk to Anthony about possibly remaining in New York, which at this stage in the process seems highly unlikely.
NY Daily News
"That's crazy,"
a source told the News. "From what I understand Carmelo is under the belief that he's going to the Rockets
. That's what the Knicks have been telling us; that they're trading him. I can't imagine that after all he went though last season with Phil (Jackson) he's happy with this."
NY Daily News
The New York Knicks are pausing trade talks centered on Carmelo Anthony and want to pursue a conversation with the 10-time NBA All-Star about possibly reincorporating him into the organization
, league sources told ESPN. After talking with the Houston Rockets and Cleveland Cavaliers for nearly a month to help engineer deals for Anthony, the Knicks told both teams that they're stepping back from trade talks for a short time, league sources said.
ESPN.com
[Carmelo] Anthony was eager to waive his no-trade clause to join either team
. The departure of Phil Jackson as president -- and the impending arrival of Sacramento executive Scott Perry as general manager -- has pushed the franchise's top basketball executive Steve Mills to reconsider the Knicks' intentions on trading Anthony, league sources said.
ESPN.com

Before All-Star forward Paul George was traded to the Oklahoma City Thunder, the Indiana Pacers talked to the Golden State Warriors and offered him for Klay Thompson
, a source told ESPN's Adrian Wojnarowski. According to the source, Golden State said no to the offer, and the talks with Indiana ended there.
ESPN.com
Appearing on Thursday's SportsCenter,
George told Wojnarowski he was aware the Pacers had talked to the Warriors
. "I would've looked forward to it, of just being in a good situation and a chance to compete for a championship," George said. "But it didn't happen. It's still fun to team up with a special talent and have a chance to compete against that team."
ESPN.com
Joel Embiid was hit with a $10,000 fine last week for trashing LaVar Ball in a profane Instagram video. But to hear Embiid tell it, it was something that had to be done
. "I think most people have been wanting to say that, but I guess I was the guy to say that. I'm glad I said it," Embiid said during a keynote conversation at the Variety Sports & Entertainment Summit on Thursday. "Social media is just about having fun."
Philly.com
When discussing the inner circle of Los Angeles Lakers' rookie point guard Lonzo Ball, his father, LaVar, instantly comes to mind, as do his brothers LiAngelo and LaMelo.
There's another integral figure in the group who resides in the background with his head down, busy at work. Harrison Gaines
, a 28-year-old Thomas Jefferson law grad, was handpicked by the Ball family to serve as the Ball siblings' agent. Prior to signing Lonzo Ball, Gaines was not commonly known within the NBA community.
ESPN.com
The Heat don't have any salary cap room remaining, but they do still have the $4.3 million room exception available to use. An interesting name entered the picture Thursday, when
the Spurs renounced the rights to 6-foot-6 wing Jonathon Simmons
. Should the Heat try to sign Simmons with their exception?
Palm Beach Post
Except later Thursday it emerged, via an ESPN report, that
the Knicks had "paused" their talks with the Rockets and the Cavaliers in regard to a deal for Carmelo Anthony. One reason, cited by ESPN, was a desire by the Knicks to "possibly reincorporating [Anthony] into the organization."
And this is where it's wise to call a 20-second timeout, to take our own pause. Because the most important development in all of that is: Something has changed. Talks between the Knicks and Rockets were believed to be moving along at an agreeable pace, even if the problem of Ryan Anderson and his untenable contract kept muddying the waters. Still, all the way up to Thursday night, it seemed a foregone conclusion that something would get done, next week, next month, eventually.
NY Post

Wizards:
Jodie Meeks, who signed a deal reportedly for two years and $7 million
, has not played significant playoff minutes since his 2011-12 season with the Philadelphia 76ers. Therefore, Washington's 49-33 record and run to the Eastern Conference semifinals served as the motivation for him as a free agent.
Washington Post
In addition to playing on lottery-bound teams,
Meeks has grappled with various injuries. Last July, he had foot surgery. Then after returning several weeks later, Meeks dislocated the thumb on his right shooting hand
. Last season with the Orlando Magic, Meeks appeared in just 36 games and he has not played 70 or more games since the 2013-14 season with the Los Angeles Lakers.
Washington Post

Scott Perry, the Sacramento Kings' VP of basketball operations, reportedly has interviewed for the Knicks GM job
, a No. 2 position in the front office under acting president Steve Mills. Mills met with Perry on Thursday, according to an NBA source. As The Post reported, the Knicks have their successor to ousted president Phil Jackson in Mills, who served as general manager during the three-year, three-month stint of the Zen Master. The Knicks have not made it official, but have proceeded with a search centering on assistant general-manager types.
NY Post
David Griffin, the former Cavaliers general manager, interviewed for the front-office position, but pulled his name from consideration when
he realized he would be the No. 2 guy to Mills. Perry started out in a management role with the Pistons in the early 2000s under Joe Dumars during their glory days, which included an NBA title in 2004.
NY Post

The Utah Jazz have waived charismatic veteran big man Boris Diaw
. The Vertical's Shams Charania on Thursday reported that the Jazz have made the move two days before the Frenchman's $7.5 million salary for the 2017-2018 season was to be guaranteed, signaling that they could not find a suitable trade partner for his contract.
Deseret News
---------------------------------------------------------
Wednesday, July 12 NBA Rumors Page Stories
Updated 8:00 a.m. ET
The Cavaliers showed a commitment to the future over the short term when they reached agreement with 22-year-old forward Cedi Osman
on Wednesday. According to ESPN's Brian Windhorst, Osman will receive a three-year, $8.3 million contract, with approximately another $700,000 going towards his Euroleague buyout.
Akron Beacon Journal
According to ESPN's Bobby Marks,
the Cavs have committed $211 million in salary and taxes for the 2017-18 season
, including a league-high $70.7 million in luxury taxes. The acquisition of Osman leaves the Cavs roster at 14. He joins forward Jeff Green and backup point guard Jose Calderon as newcomers next season.
Akron Beacon Journal
Ingles also joked that he might change jersey numbers this upcoming season to get back at Hayward. "I might take his number,"
said Ingles, who's worn No. 2 the last three seasons in Utah. "I might take number 20." Ingles said he'll remain friends with Hayward even if he's disappointed in his decision.
Deseret Morning News
The 76ers will open the NBA Summer League playoffs against the Los Angeles Lakers at 10:30 p.m. Wednesday
at the Thomas & Mack Center. The game will be televised on ESPN 2. The winner will face the Cleveland Cavaliers in a second-round matchup at 10:30 p.m. Thursday at the same arena.
Philadelphia Inquirer

Kentavious Caldwell-Pope didn't get anything close to a max deal, like some expected, but he'll get another chance next year.
Caldwell-Pope has agreed to a one-year, $18 million contract with the Los Angeles Lakers
, according to Brian Windhorst of ESPN. The deal makes Caldwell-Pope one of the 10 highest-paid shooting guards in the NBA.
Michigan Live
Caldwell-Pope will be an unrestricted free agent again next summer
, when the $99 million salary cap is expected to rise.
Michigan Live
The Nets were believed to be in the best position to offer Caldwell-Pope a long-term contract, with most other teams having little cap space. But
the shooting guard — regarded as the top unrestricted free agent left on the market — bet on himself, taking a short deal with Los Angeles, according to ESPN, so he can go right back into the market again next summer. It's risky with so few teams having cap space next summer.
NY Post
The Nets have nearly $17 million in cap space left
after having their offer sheet to Otto Porter Jr. matched and dealing for DeMarre Carroll.
NY Post
Even without Caldwell-Pope,
the Nets backcourt is crowded. Russell and Jeremy Lin are the starters, with Spencer Dinwiddie and Isaiah Whitehead the nominal backups. But Archie Goodwin
is forcing his way into that conversation, averaging 12.7 points on 57.7 percent shooting in the summer league.
NY Post

The Cleveland Cavaliers have officially signed forward Jeff Green
, the team announced in a release Tuesday evening. The terms of the agreement were not disclosed, but our Joe Vardon has reported that Green will receive a one-year, $2.3 million deal -- a prove-it veteran's minimum contract that is guaranteed for the 2017-18 campaign. Green made $15 million last season.
Cleveland.com
Green joins Jose Calderon, who inked a veteran's minimum contract Monday, as the Cavs' free-agent acquisitions this summer. The Cavs have also agreed to terms with sharpshooter Kyle Korver
on a three-year deal worth $22 million, bringing Korver back after acquiring him via trade with the Atlanta Hawks in January.
Cleveland.com

Dewayne Dedmon has agreed to go to the Atlanta Hawks
on a two-year deal worth $14 million, his agent said. The deal includes a player option in Year 2, according to Dedmon's agent, Mike Silverman.
ESPN.com
Dedmon had declined his $3 million option with the Spurs for the 2017-18 season to become an unrestricted free agent
. A 7-footer, he averaged 17.5 minutes, 5.1 points and 6.5 rebounds in 76 games (37 starts) during the regular season and three in the postseason. San Antonio led the NBA in regular-season defense, and produced its second-best defensive rating with Dedmon on the floor, surrendering 97.5 points per 100 possessions.
ESPN.com

Forward Anthony Tolliver is returning for his second stint with the Detroit Pistons
, signing a one-year deal for $3.3 million.
Michigan Live
The Pistons have reached the minimum of 14 guaranteed contracts
. Tolliver brings experience and another 3-point threat. He has appeared in 520 career games, mostly off the bench (78 starts) and is the only player on the roster over 30.
Michigan Live
Donovan Mitchell's summer league legend is growing by the game
. His latest installment? Tuesday's performance against the Memphis Grizzlies. The Utah Jazz would end up losing 84-81 in overtime. But do fans really care about the outcome? A 6-foot-3 shooting guard, Mitchell scored 37 points and came away with eight steals.
Salt Lake City Tribune
---------------------------------------------------------
Monday, July 10 NBA Rumors Page Stories
Updated 8:00 a.m. ET

Timberwolves coach/president of basketball operations
Tom Thibodeau said he intends to sign three more players to a team that will make three-time Sixth Man of the Year winner Jamal Crawford as its 11th player with a guaranteed contract
after he clears waivers Monday.
Minneapolis Star Tribune
Thibodeau suggested those three signings will include two reserve wings and a point guard to back up newly-signed starter Jeff Teague
. Thibodeau feels good about Minnesota's front-court depth. "We have good quality depth there and we also have the ability to move Jimmy (Butler) to the (power forward), so we can play small and that'll give us a versatility that way," Thibodeau said on the Sports Huddle.
St Paul Pioneer Press
Included in that front-court depth is reserve center
Cole Aldrich, who has been mentioned in many trade rumors as Minnesota attempted to clear salary cap space
. Aldrich was repeatedly brought up in potential sign-and-trade deals with Indiana to bring C.J. Miles to Minnesota, but the Pacers reportedly struck a deal with Toronto on Sunday to send Miles to the Raptors.
St Paul Pioneer Press
The Wolves currently have roughly just $3 million available in cap space
. So if they don't make any moves to clear more cap room, each of their remaining signings will likely be for league-minimum salaries. Still, Thibodeau seems to think the Wolves are in a good spot.
St Paul Pioneer Press

Brett Brown is the main reason J.J. Redick is a 76er
. As a shooting guard with Los Angeles Clippers, Redick admired Brown's disposition, the way he coached the Sixers and embraced "The Process." "The spirit of the Sixers has never been broken," Redick said. "That speaks volumes to Coach Brown. . . . He is someone I have watched and I've wanted to play for. "I'm thrilled to be playing for him next year. For me personally, that was the biggest thing."
Philadelphia Inquirer
The Sixers signed Redick and Johnson to one-year deals for roster flexibility reasons. But . . . "I do want to say that that's not to think that this is a one-and-done situation
for either one of these gentlemen sitting next to me," said Bryan Colangelo, the team's president of basketball operations. Colangelo added the Sixers are looking at both players as key additions the team's growth.
Philadelphia Inquirer

David Griffin is no longer in the running to become Knicks general manager
because, as ESPN reported, he and the Knicks "were at odds over Griffin not having full authority on basketball decisions and over Griffin's preference to bring in his own staff." Wow. Griffin has some nerve to want to bring in his guys and overhaul a front office that has delivered one playoff series victory in 17 years.
NY Daily News
In breaking off negotiations with the Knicks, Griffin exposed one of the longest running problems at the Garden.
The perception around the league is that too many inside the organization are too consumed by surviving as opposed to winning
. The record supports that theory. Griffin's decision seconds it.
NY Daily News
As the longest-tenured NBA player on the Milwaukee Bucks' summer league squad, Rashad Vaughn has had ample opportunities to make his mark. On Sunday evening at Cox Pavilion in Las Vegas,
Vaughn put together possibly his best game since being drafted 17th overall by the Bucks in 2015. His performance included 31 points and eight rebounds
as Vaughn carried Milwaukee to an 88-83 victory over the Brooklyn Nets. Vaughn's 31 points on 13-of-18 shooting tied him with Los Angeles Lakers forward Kyle Kuzma for the most in this year's Las Vegas summer league competition.
Milwaukee Journal Sentinel
Lost somewhat in the gnashing of teeth over Gordon Hayward taking his talents to Beantown was the classy response by Jazz management over the disappointing decision.
No one hurt more than the Jazz front office and coaches, who had worked with Hayward's development for years, but there were no angry outbursts like Cleveland owner Dan Gilbert's when LeBron James left for Miami in 2010
. Everyone from owner Gail Miller to general manager Dennis Lindsey to coach Quin Snyder was magnanimous in their comments, despite how brokenhearted they felt inside. The topper was the full-page ad in both Salt Lake daily papers, from the Jazz thanking Hayward for his seven years in Utah.
Deseret News
---------------------------------------------------------
Sunday, July 9 NBA Rumors Page Stories
Updated 8:00 a.m. ET

Phil Jackson is either counting his $100 bills or wanting to make sure Knicks fans know he's at peace despite the franchise ditching his beloved triangle.
Jackson tweeted a photo Saturday night of his feet on a lounge chair as he admired the view of a lake and lush trees
. A source told The Post Jackson has been at his lakehouse in Montana with family and friends since getting fired on June 27 after a disastrous three-year, three-month stint as Knicks president.
NY Post
The Zen Master, who will pocket $60 million from his Knicks tenure, may not be bothered by the noise, judging by his serene photo. Jackson had stated multiple times he foresaw Mills as his successor, and that appears to be taking place.
Mills reportedly met this weekend with former Cavaliers general manager David Griffin, who would work under Mills and run the daily basketball operations
.
NY Post
Acting Knicks team president Steve Mills staged a dinner meeting Friday in New York with top general manager candidate David Griffin
, a source confirmed to The Post. Griffin, formerly the Cavaliers GM, traveled to New York to meet with Mills and the two have been discussing how to shape a future, according to ESPN. If Griffin is hired, he likely would be the GM under Mills, who would have final say on all moves. Griffin would run the daily basketball operations. He is expected to meet with owner James Dolan in the near future, possibly in Las Vegas, where the NBA summer league is going on.
NY Post
The Sixers' 95-93 victory Saturday over the Warriors on a Larry Drew II go-ahead basket was overshadowed Markelle Fultz's departure.
Fultz suffered a left ankle sprain in the third quarter after he stepped on the back of Jabari Brown's foot as he attempted to block Brown's shot
. Fultz was helped off the court by teammates without putting pressure on his foot. Fultz had scored eight points (3 for 12 from the field) with two rebounds, two turnovers and an assist in 15 minutes.
CSN Philly

As expected for weeks, the Rockets signed Harden, 27, the full designated player veteran extension, an agreement that tacks four seasons on to the two remaining from his extension last summer in a contract worth roughly $228 million over six seasons
. Depending on future salary-cap figures, Harden, a 6-5 guard, could be paid close to $47 million in the final season of his contract, 2022-23. The $42.5 million per season he will earn when the extension kicks in will surpass the five-year, $201 million extension Golden State's Stephen Curry signed last week.
Houston Chronicle
The Rockets had made signing Harden to a contract extension for a second consecutive season a key to their planned recruiting pitches to free agents.
Before they had that chance, the Rockets traded for Chris Paul when, after talks with Harden, Paul told the Clippers he would sign with the Rockets as a free agent
. That did not change the team's plans with the player Alexander had said "was by far the Most Valuable Player."
Houston Chronicle
With the Knicks securing free-agent forward Tim Hardaway Jr. with a four-year, $71 million offer sheet the Hawks on Saturday declined to match
, ESPN reported the Knicks have no plans to play Hardaway and forward Carmelo Anthony together and could intensify talks with the Rockets about sending Anthony to Houston.
Houston Chronicle
Rockets coach Mike D'Antoni would welcome a reunion with Anthony, a person with knowledge of his thinking said, and
Anthony, 33, would waive his no-trade clause to play for the Rockets and with Paul
, a long-time friend.
Houston Chronicle

In a move to create salary-cap flexibility,
the Toronto Raptors have agreed to trade forward DeMarre Carroll to the Brooklyn Nets
, league sources told ESPN. For the Nets to take on the two years and $30 million left on Carroll's contract, the Raptors will attach a 2018 first-round and second-round pick to the deal, league sources said.
ESPN.com
The Nets will send center Justin Hamilton to Toronto in the trade
, sources say. This is the second significant contract that the Nets have absorbed into salary-cap space to obtain a young player or assets. The Nets made a deal with the Los Angeles Lakers for center Timofey Mozgov and the $46 million still owed him, a way for the Nets to obtain talented young guard D'Angelo Russell in the deal.
ESPN.com

Markelle Fultz, the 76ers star rookie and the overall No. 1 pick in June's NBA draft, injured his left ankle
in an NBA Summer League game on Saturday night and had to be helped from the court. The initial reports from the Sixers called the injury a sprained ankle.
Philadelphia Inquirer
Fultz turned his ankle after stepping on the back of Jabari Brown's foot
as Fultz chased the Warriors guard in an attempt to block his shot near the basket. Fultz, who was jumping as he turned the ankle, then landed on the injured foot and fell to the floor, clutching his ankle. Fultz was helped to the locker room and had X-rays to determine the extent of the injury.
Philadelphia Inquirer
---------------------------------------------------------
Saturday, July 8 NBA Rumors Page Stories
Updated 8:00 a.m. ET

The Cleveland Cavaliers have agreed on a one-year, $2.3 million deal with free-agent forward Jeff Green
, sources told ESPN.com on Friday. It's a minimum-level deal for Green, who will add versatility and depth to the Cavs bench. The team has been looking during the free-agency period to add athletic players who can defend multiple positions.
ESPN.com
Meanwhile,
the Cavs are an option for guard Jamal Crawford, who became a free agent after reaching a buyout agreement with the Atlanta Hawks
on Friday. The Cavs have also signed free agents Kyle Korver and Jose Calderon since the start of free agency.
ESPN.com

The Thunder on Friday found its backup point guard, agreeing to terms with veteran Raymond Felton on a one-year deal
for the minimum salary of $2.3 million. That ended a search for a point guard to spell MVP Russell Westbrook, a touchy subject for Oklahoma City fans after a season in which the second unit struggled.
Oklahoman
The Felton deal takes them even further over the luxury tax line of $119.3 million. Oklahoma City now has about $125 million on the books for 2017-18 — and that doesn't account for
Ferguson's money (he could make up to $1.8 million this upcoming season), Christon (whose $1.3 million isn't guaranteed until July 15, a source with knowledge of the contract told The Transcript) or whomever it pays to be the 15th man. The Thunder have paid the luxury tax twice before, in 2015 and 2016.
Norman Transcript

On Friday, The Wizards allowed Bojan Bogdanovic to become an unrestricted free agent
, which meant he could sign with new team. Bogdanovic did just that, signing with the Pacers within the hour.. The Wizards allowed Bogdanovic to walk in order to position themselves towards matching the max offer sheet that the Nets signed for Otto Porter.
CSN MidAtlantic
The Wizards began positioning themselves for this move during the season, when they traded their 2017 first-round pick and Andrew Nicholson to the Nets for Bogdanovic
. By dealing away Nicholson and his contract, they freed up the cap space needed to make a move at Porter.
CSN MidAtlantic

LaVar Ball says Lonzo Ball has the NBA Rookie of the Year Award "sewn up" and that the Los Angeles Lakers will add the hardware they truly covet if LeBron James ever plays with his son
. "Heck yeah!" LaVar told ESPN while watching his son make his Lakers debut in a Las Vegas Summer League game against the Clippers on Friday. "Lonzo and LeBron? Come on man! That's real deal. You don't want to give him the best player in the world. You don't want to give Lonzo the best player in the world and don't get no championship? Shoot."
ESPN.com
The Clippers defeated the Lakers 96-93.
Ball scored five points on 2-for-15 shooting, dished out five assists and grabbed four rebounds
. Of course, James remains with the Cavaliers, but the superstar can opt out of his contract next summer. The Lakers have their eyes on next summer's free agency.
ESPN.com
LaVar Ball also made it clear that there is no beef between himself and [LeBron] James despite the fact that LeBron took exception to LaVar saying
that his three sons are set up better for future success than James' kids due to James being an all-time great player while appearing on a "In the Zone with Chris Broussard" podcast.
ESPN.com

While Markelle Fultz doesn't want to limit himself to one improvement, the Sixers plan to hone in on a specific aspect of his game during Las Vegas Summer League. "He's going to work on defense first," assistant coach Lloyd Pierce said after practice Friday. "That's my area of emphasis. That's an area that he's come into our organization wanting to address."
Fultz's offensive abilities have not been in a question. He led all freshmen in the Pac-12 and the entire nation in scoring last season (23.2 points)
. Fultz, in his first taste of the NBA, averaged 20.0 points in two games this week in Utah Jazz Summer League.
CSN Philly
"Here everybody is skilled," Fultz said. "Any given day people get blown by, everybody can pass you and everybody can score the ball
. So, it just has to do with being more mental until you lock it in and just trusting my bigs when screens come, not looking back. It's going to be a challenge every night coming out to guard whoever is in front of me, so that's what I'm looking forward to."
CSN Philly

So what did new Heat addition Kelly Olynyk tell a remorseful Hassan Whiteside after the Heat's center was ejected for elbowing him in the back of the neck in a game here in Miami in March 2015 and then apologized for it? "I just told him, he's a great player and he's got superb upside and
talent 'Don't let emotions or a temper whatever it is, don't let that hold you back and prevent you from being great," said Olynyk, who finalized a four-year, $50 million deal with the Heat on Friday and spoke to Heat beat writers by phone late in the evening.
Miami Herald
Even though they went hard at each on the court as foes over the last couple seasons – and delivered a few nasty elbows or forearms in the process –
Olynyk, 26, said he's actually looking forward to learning from Whiteside, 28, and playing alongside him. "I mean Hassan is a tough, tough cover," Olynyk said. "With his size, length and ability to clog up the paint, block shots and roll and
get to the offensive glass and the rim, he's real tough to guard. Because you have to have a body on him the whole time you're out there. You kind of got pick and rolls and you have to stay on his body and stay on Goran on the ball screen. It's really tough."
Miami Herald
The NBA Summer League typically isn't a star-studded affair, but that certainly wasn't the case Friday night. Boston Celtics guard Isaiah Thomas took in the action with his good friend, Floyd Mayweather Jr., in Las Vegas. Sitting alongside "Money" Mayweather must have had Thomas seeing green, as the star guard revealed how he thinks he should be paid when his current contract ends at the end of next season.
NESN
---------------------------------------------------------
Friday, July 7 NBA Rumors Page Stories
Updated 8:00 a.m. ET

Masai Ujiri has chosen a path — in part because it was chosen for him — and now must determine his next step.
On the day the Raptors president officially welcomed back point guard Kyle Lowry and forward Serge Ibaka, creating a three-year window for his team to remain among the elite in the NBA's Eastern Conference
, the next moves — filling a hole or two and solving some roster redundancies — were foremost on his mind. "We're going to try to figure out how we can get a couple guys in to help our basketball team, we'll see," Ujiri said after securing the signatures on contracts for Lowry (three years, up to $100 million) and Ibaka (three years, $65 million).
Toronto Star
The Raptors president is dealing with any number of scenarios that have to do deal with financial issues and a roster imbalance.
Ujiri is trying to find a way to ease the positional logjam by finding takers for centre Jonas Valanciunas
(who plays the same position that Ibaka prefers) or Cory Joseph (to save some money and allow Delon Wright to ascend to the backup point guard role) or, to a lesser degree, DeMarre Carroll (who remains a key piece at small forward with the departure of P.J. Tucker).
Toronto Star

Otto Porter would find his max contract offer from two other teams
. On Saturday, a week after the midnight conference call, the Wizards are expected to match his offer sheet from the Brooklyn Nets, which would make him the team's third player extended on a max contract, joining John Wall and Bradley Beal. The only difference: Unlike with the other two stars, Wizards waited until the market deemed Porter to be a max player.
Washington Post
Make no mistake, the Wizards always planned to keep Porter. Even when the two sides did not agree to an extension on Porter's rookie-scale contact before the Oct. 31 deadline
, which made him a free agent, Grunfeld still broadcast the team's desires to sign Porter to a long-term deal when the time came. It should be noted that Falk had told the Boston Herald that he has "never done a contract extension for a rookie who didn't make the max since 1996." So if Falk wanted a max for Porter in October, then that would explain why no agreement on an extension was reached.
Washington Post
Detroit Pistons guard Kentavious Caldwell-Pope, considered the Nets' second choice among this summer's crop of restricted free agents
, became an unrestricted free agent on Friday after the Pistons renounced his rights. The Nets are a "strong contender" to sign the 24-year-old, according to ESPN.
NY Post
The problem is the Nets currently have almost all of their salary-cap space tied up in an offer sheet to Washington Wizards small forward Otto Porter Jr., their first-choice restricted free agent.
The Wizards have until 11:59 p.m. on Saturday night to match the Nets' four-year, $106 million offer
, and The Post's Brian Lewis has reported the Wizards fully intend to match.
NY Post
According to reports, the Grizzlies have signed Kings/Pelicans/Kings guard Tyreke Evans to a 1-year, $3.3M contract
. Evans' Memphis homecoming was first reported, as far as I can tell, by Geoff Calkins of the Commercial Appeal before ESPN's Adrian Wojnarowski reported it as well. Evans at $3.3M is a "gamble on a guy with talent" deal I can get behind. Evans brings bench scoring, some ball handling, and size to the roster, and he can play with Conley as a guard or maybe also as a small forward in small lineups (though I don't think that's his strength).
Memphis Flyer
I think Dirk truly wants to help the Mavs in every possible way. If that means leaving $10 million or so on the table, he'll do it
. He's just wired differently. Kobe took one of those legacy-type contracts at the end of his career. I think it was about $45 million over two years, if memory serves right. Those sorts of things set a franchise back (although it helped them lose a lot). Dirk's not going to take superstar money when he's no longer producing at that level. That makes him very unique. I think it's admirable. And I think he's earned the right to do whatever the heck he feels like.
Dallas Morning News
Check our
basketball blog
the massive amount of NBA signings (and trades) yesterday and today.
---------------------------------------------------------
Thursday, July 6 NBA Rumors Page Stories
Updated 9:30 a.m. ET

The Boston Celtics have been aggressively trying to create enough salary-cap room to give Gordon Hayward the four-year, $128 million maximum contract he agreed upon by discussing trades involving Marcus Smart, Jae Crowder and Avery Bradley
, sources told ESPN. The Jazz and Celtics discussed on Wednesday the possibility of including Crowder in a sign-and-trade agreement for Hayward, league sources said, which would be cap beneficial for Boston.
ESPN.com
Ultimately, Hayward himself will have to agree to a sign-and-trade
, which could be perceived as a farewell gift to the Jazz franchise that drafted and developed him into an NBA All-Star.
ESPN.com
Crowder had been publicly critical of the Celtics pursuit of Hayward during the 2016-'17 season
, in part, perhaps, because he'd be the player most impacted by Hayward's arrival.
ESPN.com
The Celtics have to make a complicated series of moves to create enough space to sign Hayward to the full max. But because the salary cap did not rise as much as projected, they likely will have to trade one or more of those three players to sign Hayward. Sources told ESPN that
Boston has discussed trade concepts involving Smart, Crowder and Bradley with at least half a dozen teams on Wednesday
.
ESPN.com

The Knicks have touched base with free agents Derrick Rose, Rajon Rondo and Shelvin Mack
. They were also in contact with George Hill and Darren Collison, but both guards signed elsewhere. Rose has met with the Clippers and Bucks, Wojnarowski reported, and he has some supporters in the Knicks organization. But there is far from a consensus on bringing Rose back. The interest in bringing Rose back on a team-friendly contract was "legitimate" before Phil Jackson was fired, according to sources.
ESPN.com
What about Rondo? It would seem that Rondo is a strong free-agent option for New York because he could teach Ntilikina the importance and art of sharing the ball at the NBA level. But
several people in touch with the Knicks earlier in the week got the impression that not everyone in the organization was high on Rondo
.
ESPN.com
The Knicks, among other teams, were also contacted by the Boston Celtics about a potential Marcus Smart trade earlier this week
, sources said. The Knicks' interest in Smart is unclear at this point, but you can assume the Celtics would want someone like Willy Hernangomez and/or a pick back in a trade. If so, that would be a steep price for a rebuilding team such as the Knicks to pay.
ESPN.com

The Cleveland Cavaliers offered former NBA All-Star Chauncey Billups what is viewed in NBA circles as a below-market salary of $2 million annually for the role of serving as president of basketball operations
, league sources told ESPN. According to sources, the team's initial offer was $1.5 million. League sources told ESPN that $4 million is typically the starting point of what an individual in that role should earn. Sources maintain financial compensation wasn't the only factor as to why the 40-year-old Billups turned down the job on Monday after weeks of deliberation, but it played a part.
ESPN.com
Los Angeles Lakers general manager Rob Pelinka had no prior front-office experience, and he is believed to be making $5 million annually
. Former New York Knicks president of basketball operations Phil Jackson, who also had zero executive experience, was signed to a five-year, $60 million deal.
ESPN.com
Billups interviewed for the Atlanta Hawks' general manager opening last month
. He will continue in his role as NBA analyst for ESPN.
ESPN.com

This led to a reported pursuit of Nick Young, but
now that Swaggy P has apparently agreed to terms with Golden State
, you are free to wrap your head around being disappointed with not getting Nick Young — something I might not have believed when I turned 40 (I am still 40). So what's left? C.J. Miles' name comes up an awful lot from various writers, including our own Jerry Zgoda, as someone the Wolves could obtain if they are able to clear out more space by dispatching Cole Aldrich to another team along with a first-round pick.
Minneapolis Star Tribune
---------------------------------------------------------
Wednesday, July 5 NBA Rumors Page Stories
Updated 9:30 a.m. ET

After raising more than 6,700 to place "STAYWARD" billboards up and down I-15 in an effort to show appreciation for Utah Jazz free agent Gordon Hayward, Garrett Jones had every reasons to be inconsolable after
Hayward decided to ship out to the Boston Celtics
on Tuesday.
Salt Lake Tribune
Hayward's agent Mark Bartelstein denied early afternoon reports that he had opted to join the Celtics, saying he was still making his decision
. Utah fans were rocked again just minutes before 6 p.m., when Hayward's official announcement in The Player's Tribune went live.
Salt Lake Tribune

The LA Clippers have acquired Denver Nuggets free-agent forward Danilo Gallinari on a three-year, $65 million contract as part of a three-team sign-and-trade deal
, league sources told ESPN. Los Angeles, Denver and Atlanta reached agreement Tuesday night on a deal that will have the Clippers send Jamal Crawford, Diamond Stone, a 2018 first-round pick previously acquired from Houston and cash to the Hawks, league sources said.
ESPN.com
Atlanta will send a 2019 second-round pick it previously acquired from Washington to Denver
to complete the trade, league sources said.
ESPN.com

The Kings made two deals Tuesday that show they won't be content simply letting their inexperienced players stumble through the season, reaching agreements with point guard George Hill and power forward Zach Randolph
, league sources confirmed. Hill agreed to a three-year deal worth $57 million, with a partial guarantee for the third year. Randolph agreed to a two-year deal worth $24 million.
Sacramento Bee
The Kings extended [Otto] Porter an offer sheet on Sunday for four years and approximately $100 million. If Porter had signed it,
they would have had $24.8 million of their approximately $52 million available under the salary cap committed to Porter while they waited to see if the Washington Wizards would match the offer.
Sacramento Bee
The Kings, who still could use help at small forward, might turn their attention to another Washington restricted free agent, Bojan Bogdanovic
. His salary would be much lower than the deal the Kings offered Porter, one of the top small forwards on the market.
Sacramento Bee

The Brooklyn Nets made a splash in NBA free agency Tuesday night, signing restricted free agent Otto Porter
to a four-year, $106 million max deal, according to multiple reports. The story was originally reported by The Vertical. The Washington Wizards have until Saturday to match the deal.
NY Daily News
The Wizards have made it clear that they intend to exercise their right to match any offer to Porter
, a source reiterated to ESPN's Ohm Youngmisuk on Tuesday night. The Utah Jazz had also intended to make a run at Porter as well, following Gordon Hayward's decision to sign in Boston, sources told MacMahon.
ESPN.com

The Miami Heat have officially waived forward Chris Bosh
. "Chris changed his life and basketball career when he came to Miami," said HEAT President Pat Riley. "And he changed our lives for the better, in a way we never would have imagined, when he joined the Miami HEAT. We will forever be indebted to CB for how he changed this team and led us to four trips to the NBA Finals and two NBA Championships. He is, without a doubt, one of the greatest players in the history of the franchise. The number "1" will never be worn by another player and we can't wait to someday hang his jersey in the rafters. Today, we are both moving on but we wish Chris, Adrienne and their family nothing but the best. They will forever be part of the Miami HEAT family."
Inside Hoops
The Minnesota Timberwolves today announced the team has signed rookie center Justin Patton
. Earlier in the day, the team announced that Patton is out indefinitely after undergoing foot surgery.
Inside Hoops
Minnesota Timberwolves rookie center
Justin Patton underwent successful surgery to repair a broken fifth metatarsal in his left foot
. The surgery was performed in New York by Dr. Martin O'Malley of the Hospital for Special Surgery in collaboration with Timberwolves Team Orthopedic Surgeon Dr. Diane Dahm of Mayo Clinic.
Inside Hoops
Philadelphia 76ers President of Basketball Operations Bryan Colangelo announced Tuesday that the team has signed guard-forward Furkan Korkmaz
. "We are happy to have Furkan Korkmaz join us in Philadelphia this year where we feel he will be best positioned to develop physically and acclimate to the NBA game," Colangelo said. "Furkan is another talented young player that we are excited to have in our program."
Inside Hoops
Terms of the deal were not announced, but
Korkmaz was slotted to make $1.2 million this season. However,
the Sixers could have paid him 20 percent more than that, and might have done so considering Korkmaz 's buyout was for $2 million. NBA teams are permitted to contribute only $675,000 to buyouts.
Philadelphia Inquirer
The Orlando Magic have waived center Stephen Zimmerman
, President of Basketball Operations Jeff Weltman announced Tuesday. Zimmerman (6'11", 234, 9/9/96) played in 19 games with Orlando this past season as a rookie, averaging 1.2 ppg., 1.8 rpg. and 5.7 minpg.
Inside Hoops
---------------------------------------------------------
Tuesday, July 4 NBA Rumors Page Stories
Updated 9:30 a.m. ET

The Nuggets landed one of the most significant free agents in franchise history Sunday night, agreeing to a three-year, $90 million deal with power forward Paul Millsap
, a league source confirmed. Millsap, 32, was an all-star with the Atlanta Hawks each of the last four seasons and gives the Nuggets an impact frontcourt presence alongside center Nikola Jokic.
Denver Post
Millsap averaged 18.1 points, 7.7 rebounds and 3.7 assists per game last season, and
he made an all-star appearance during each of his four seasons in Atlanta.
Denver Post
The Hawks lost Millsap and got nothing in return after taking the power forward off the market at the trade deadline
in February.
Atlanta Journal Constitution

The Wizards didn't offer Otto Porter Jr. a maximum contract, but the Kings did
. Now the question is: Will the Nets offer the restricted free agent one as well if they meet? And will the Wizards really match it?
NY Post
The Kings' offer to Porter — first reported by ESPN — is for four years and $106.5 million, the same amount the Nets could offer
. Porter will continue taking meetings, even though sources told The Post the Wizards will match any offer for the small forward.
NY Post
The Wizards — who reportedly agreed to a two-year, $7 million deal with Jodie Meeks — have $97 million in guaranteed money tied up in 11 players
. While matching the Kings' offer is cheaper than having to extend their own five-year max deal, it would still force them to pay the luxury tax for the first time in team history. This will test frugal owner Ted Leonsis' resolve.
NY Post

[Justin] Holiday agreed to a two-year, $9 million deal Sunday with the Bulls
, who originally dispatched him to the Knicks in last summer's Derrick Rose trade. A source said the Knicks never made a formal offer to retain Holiday. The Knicks had the edge over other teams because they could have used part of their early-Bird exception ($8 million per season) on Holiday to soar over the salary cap.
NY Post
The Knicks' second-round draft pick, 6-foot-6 guard Damyean Dotson, has flashed his 3-point prowess and a body ready for the NBA
here at summer league. Which is a good thing since Justin Holiday, their backup point guard last season, is gone, according to a source.
NY Post

Pistons president Stan Van Gundy said before the start of free agency that the main roster needs were for a scoring guard, a third point guard and a third center. With one move, the Pistons may have knocked out two-thirds of that shopping list. On Saturday,
the Pistons agreed to terms with guard Langston Galloway
— reportedly for three years and $21 million, according to ESPN's Adrian Wojnarowski — and may have some other benefits as well.
Detroit News
Acquiring Galloway also creates a crowded backcourt, especially after drafting shooting guard Luke Kennard
. It's seen as more of a precautionary move, because of the uncertainty of the health of Jackson, who missed 30 games last season. That forced the Pistons to look to Beno Udrih as the third point guard and Smith as the starter.
Detroit News
What further complicates the situation is that starting shooting guard Kentavious Caldwell-Pope is a restricted free agent and his return is uncertain
. Through the first day of free agency, Caldwell-Pope reportedly hasn't received an offer sheet and though he was the top priority for Van Gundy in the early hours of the period, there hasn't been any movement.
Detroit News

Kyle Lowry is staying home, saying he wants to finish what he started in Toronto
. Lowry announced on The Players' Tribune site Sunday that he will re-sign with the Raptors, adding that it was an easy decision. Lowry will sign a three-year deal worth $100 million, according to a person with knowledge of the negotiations who spoke to The Associated Press on condition of anonymity because terms were not revealed publicly.
Denver Post/AP
The Charlotte Hornets signed first-round pick Malik Monk to his rookie-scale contract Sunday
. The Hornets drafted Monk, a shooting guard out of Kentucky, 11th overall last month. Under terms of the collective bargaining agreement, all first-round picks are guaranteed at least two seasons of salary. As the 11th pick, Monk will make in excess of $5 million over those two seasons.
Charlotte Observer
Darrall Imhoff, the Knicks' top draft pick in 1960 and an Olympic champion, has died at 78
. Imhoff died of a heart attack in Bend, Ore., according to the Portland TrailBlazers, the last team he played for in his 12-year NBA career.
NY Daily News
MORE STORIES
This current basketball rumors page features stories from yesterday and the day before. If you want today's stories, click here:
Basketball Rumors
.