Basketball Rumors
Basketball Rumors from around the web, featuring basketball trade rumors, hot news, and more.
InsideHoops.com
Also see
NBA Rumors
from today.
Thursday, June 22 NBA Rumors Page Stories
Updated 5:00 p.m. ET

The Utah Jazz aren't dominating the NBA social media buzz a la the New York Knicks, but they are hard at work trying to improve their team as tonight's draft approaches. Their target: shooting.
The Jazz remain "very active" in trying to trade for or move up to draft a shooter who can make an immediate impact on the roster
, sources told the Deseret News.
Deseret News
Although the Jazz aren't shopping him around, veteran power forward Derrick Favors continues to receive a lot of interest from a variety of teams
. Utah would like to keep Favors, who has one more year remaining on a four-year deal, but he is not considered off limits like rising star Rudy Gobert. Interestingly, Favors put his North Salt Lake home up for sale earlier this week, according to KSL.com.
Deseret News
The Jazz have explored trading for Minnesota point guard Ricky Rubio
, but there's no real traction on that front for now.
Deseret News

While Phil Jackson confirmed his team could be looking to move up in Thursday's draft, the Knicks' president may not have the best first-hand knowledge when it comes to making a decision. That's at least according to ESPN's Jay Williams, who said during Thursday's "Outside the Lines" that
one top prospect said Jackson was dozing off during his workout
for the team.
NY Daily News
The New York Knicks hold the No. 8 overall pick in Thursday night's NBA draft and are hoping to secure a transformational talent that can help pick them off the Eastern Conference's doormat, a place they have resided for the past few seasons.
Team owner James Dolan won't be attending the festivities at the Barclays Center in Brooklyn, however, because
he'll be across town dealing with a more pressing matter: singing in his blues-infused rock band.
ESPN.com

As the Spurs investigate ways to trade up in today's draft, an interesting name as surfaced as a potential ticket into the lottery: LaMarcus Aldridge
. The Spurs have spoken to a handful of teams attempting to find a trade partner in a deal involving the five-time All-Star, league sources say.
San Antonio Express News
The Aldridge rumblings come in advance of an interesting summer for
the Spurs, who could attempt to clear a maximum salary spot to land another marquee free agent. They have been linked to the L.A. Clippers' Chris Paul
, a 10-time All-Star widely considered the league's top all-around point guard.
San Antonio Express News
The NBA notified teams in a memo Wednesday that the projected salary cap will come in at $99 million, about $2 million less than estimates in April
. In addition, the luxury tax has been lowered from $121 million to a projection of $119 million. This will squeeze some teams looking to create space to sign free agents when the negotiating period begins July 1.
ESPN.com
NBA RUMORS PAGE STORIES UPDATED 1PM ET
During a conference call Monday, Ainge said he believes the Celtics can get the same person at 3 that they would have picked at 1
. So, Ainge was asked, are you keeping the pick? He quickly clarified that a secondary move remained a possibility. OK, but the Celtics had locked in on a player should they elect to use the No. 3 selection, right? Ainge then suggested there were multiple players the team liked and the front office had not committed to a player yet.
ESPN.com
A league source told the Express-News that
Portland Trail Blazers would execute a trade for Aldridge to reunite him with star Damian Lillard
. Aldridge, who played nine seasons in Portland, but left the Blazers in 2015 to sign with the Spurs. The Blazers haven't closed the door completely on a possible return. The team would be willing to complete a trade for Aldridge for matching salary only, according to a league source.
San Antonio Express News
Spain: Real Madrid reached a new agreement with forward Anthony Randolph to keep working together next season
, the club announced Thursday. Randolph (2.11 meters, 27 years old) averaged 10.2 points, 5.1 rebounds and 1.1 blocks in 34 Turkish Airlines EuroLeague games last season, helping Madrid reach the Final Four. He also lifted the Spanish Copa del Rey trophy with Madrid last season, his first with his current team.
Eurocupbasketball.com
EARLIER STORIES

Lakers forward/guard Nick Young has elected not to exercise his option to extend his contract for the 2017-18 season
, it was announced today. Young, therefore, has become an unrestricted free agent. Acquired as a free agent in 2013, Young appeared in 220 career games (71 starts) for the Lakers, averaging 13.1 points, 2.3 rebounds and 1.0 assists in 24.5 minutes.
Inside Hoops
The New Orleans Pelicans have announced that the team has acquired the 52nd overall pick in the 2017 NBA Draft from the Washington Wizards in exchange for point guard Tim Frazier
. Frazier, 6-1, 170, was originally signed by New Orleans on March 16, 2016. In 81 career games with the Pelicans, Frazier averaged 8.3 points, 5.6 assists, 3.0 rebounds and 1.0 steals in 24.6 minutes per contest.
Inside Hoops
Charlotte Hornets General Manager Rich Cho announced today that the team has acquired center Dwight Howard and the 31st overall selection
in the 2017 NBA Draft from the Atlanta Hawks in exchange for Marco Belinelli, Miles Plumlee and the 41st overall pick in the 2017 NBA Draft. "We are excited to add a player of Dwight's stature to our roster," said Cho. "He has been a very talented player, an elite rebounder and rim protector as well as a physical presence since the moment he entered the league. Howard's best seasons came alongside Coach Steve Clifford and we believe their familiarity will make an immediate impact for the Hornets this upcoming season."
Inside Hoops
Anadolu Efes Istanbul reached a new agreement with power forward Derrick Brown
to keep working together for two more years, until the end of the 2018-19 season, the club announced Wednesday. Brown (2.03 meters, 29 years old) averaged 12.3 points, 5.5 rebounds and 2.2 assists in 36 Turkish Airlines EuroLeague games last season, his second with Efes.
EuroCupBasketball.com
Maccabi FOX Tel Aviv signed 2017 Israeli League MVP John DiBartolomeo
to a three-year contract. DiBartolomeo (1.83 meters, 26 years old) has spent the previous two seasons with Maccabi Hunter Haifa, which he led to the Israeli championship game last season.
EuroCupBasketball.com
-------------------------
Wednesday, June 21 NBA Rumors Page Stories
Updated 9:00 a.m. ET

The Los Angeles Lakers are trading D'Angelo Russell and Timofey Mozgov to the Brooklyn Nets for Brook Lopez and the 27th overall pick
in Thursday's NBA draft, sources told ESPN's Ramona Shelburne. The cap-clearing deal for Los Angeles, which sets the team up for a run at at least one max free agent next summer, was first reported by The Vertical.
ESPN.com
Russell is set to earn $5.6 million next season
. Mozgov is entering the second year of a four-year, $64 million contract.
ESPN.com
[Lopez] enters 2017-18 in the final season of his contract
, signed in July 2015, which will pay him $22.64 million next season. Lopez's expiring contract and Mozgov's move to Brooklyn gives the Lakers close to $60 million in significant cap room next summer.
ESPN.com

French point guard Frank Ntilikina, after arriving at Liberty International Airport in Newark on Tuesday for Thursday's NBA draft, denied a report his preference is to be drafted by the Mavericks over the Knicks
. Ntilikina, 18, reiterated the Knicks are a strong option for him because he fits well into triangle principles. The Mavericks have hired his Strasbourg coach, Vince Collett, for Dallas' summer-league team. If the Knicks pass on Ntilikina at No. 8, the Mavericks, whose owner, Mark Cuban, flew to Venice recently to meet Ntilikina, are expected to nab him at No. 9.
NY Post
The Knicks and Mavericks have shown the most interest in
Ntilikina, who was unable to work out for NBA teams because
his Strasbourg club made the ongoing French finals.
NY Post

Lakers are trading Tim Mozgov and D'Angelo Russell to Nets for Brook Lopez and 27th pick Thursday
, sources say.
Adrian Wojnarowski
The Minnesota Timberwolves have waived center Nikola Pekovic
, who has been battling lingering injuries. His NBA career may be over.
Inside Hoops
-------------------------
Tuesday, June 20 NBA Rumors Page Stories
Updated 9:00 a.m. ET

The Orlando Magic have added a pinch of Disney magic to their uniforms
. The NBA franchise owned by Grand Rapids native Richard DeVos has announced that Walt Disney World Resort has become the team's first jersey sponsor. Starting in the 2017-18 NBA season, the Magic will sport a 2.5-inch-by-2.5-inch Disney logo on the front left of their jerseys.
Michigan Live
Disney will also expand its presence at the Amway Center
by adding a special seating and hospitality area. Disney-branded uniforms will also be available for purchase. The agreement is for three years.
Michigan Live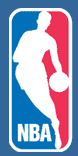 Beginning today the NBA Development League (NBA D-League), the NBA's minor league, will officially become the NBA G League
. Beginning with the 2017-18 season, the NBA G League will feature 26 teams, an expansion of four teams since last season, 22 of which are owned and operated by NBA franchises.
Inside Hoops
For the first time this coming fall, NBA teams can sign up to two "two-way" players to NBA contracts
. These contracts allow "two-way" players to be with their NBA parent team for up to 45 days, spending most of the season in the NBA G League.
Inside Hoops

Philadelphia 76ers President of Basketball Operations Bryan Colangelo announced today that the team has acquired the first overall pick in the 2017 NBA Draft
from the Boston Celtics. In exchange, the team sends the third overall pick in the 2017 NBA Draft and a future first-round pick to Boston.
Inside Hoops
With the acquisition of these two first round picks,
the Celtics now potentially own the rights to seven first round selections over the next three years
, including picks from Brooklyn (2018), Memphis (2019, protected 1-8), and the LA Clippers (2019, protected 1-14).
Inside Hoops
The Cleveland Cavaliers and its General Manager, David Griffin, have mutually decided not to extend David's current contract
, which ends June 30, 2017.
Inside Hoops
The L.A. Clippers yesterday announced the hiring of Jerry West, who will serve as a consultant for the team
. West brings many accolades to the Clippers, including being named a two-time NBA Executive of the Year (1995, 2004), and is an eight-time NBA Champion (1980, 1982, 1985, 1987, 1988, 2000, 2015, 2017).
Inside Hoops
-------------------------
Sunday, June 18 NBA Rumors Page Stories
Updated 9:00 a.m. ET

The Boston Celtics and Philadelphia 76ers have agreed in principle to swap the Nos. 1 and 3 picks in Thursday's NBA draft, and
Philadelphia is expected to use the No. 1 pick on Washington guard Markelle Fultz, sources told ESPN's Marc Spears, confirming news that was first reported by TNT's David Aldridge.
ESPN.com
The trade is likely to be finalized on Monday, sources said.
The Celtics will receive additional picks in the deal
, sources told ESPN -- a 2018 first-rounder that the 76ers acquired in a previous trade, and another future first-rounder. Specific protection of those picks is not yet known.
ESPN.com
Fultz was scheduled to work out for the Celtics on Saturday but canceled that workout and instead performed for the Sixers, which only added fuel to the trade-rumor fire
. While the price may be steep - most likely a couple of first- rounders - this is the enviable position that former general manager Sam Hinkie put the organization in, with enough trading cards to be able to be in the mix to get the player many label the best player in a very good draft.
Philadelphia Daily News
Markelle Fultz worked out for Philadelphia on Saturday night
, as the 76ers continued moving toward potentially acquiring the No. 1 pick from the Boston Celtics and having the chance to make the first overall selection for the second consecutive season.
ESPN.com
The 76ers have a top-three pick for the fourth straight year: No. 3 Embiid in 2014, No. 3 Jahlil Okafor in 2015 and Simmons in 2016
. But with Fultz, Philadelphia -- which has asked its fans to endure some very dismal stretches and "Trust The Process" for the past few years -- would likely expect to turn a real corner toward respectability again.
ESPN.com
The Washington point guard working out for the Sixers was an indication that the team is getting closer to acquiring the only perfect fit in Thursday night's NBA draft.
Before Friday, the consensus was that Fultz was bound for the Boston Celtics, who have the first overall pick. But
sources confirmed Friday night that the Sixers, who currently have the third pick, were in advanced talks with the Celtics for a swap.
Philadelphia Inquirer
The holdup to an agreement was the Sixers getting Fultz in for a workout
. The Sixers are expected to give up the No. 3 pick, the Los Angeles Lakers' 2018 first-rounder and possibly another future first-round pick. The Vertical is reporting it could be a 2021 pick.
Philadelphia Inquirer
A league source said late Saturday night that the trade could be finalized as early as Monday
. This came hours after word out of Boston held that the Celtics don't want to finalize the deal until the night of the draft.
Philadelphia Inquirer
The update could mean that Boston is close to getting assurances it will also get the player it covets - Kansas' Josh Jackson
- with the third pick.
Philadelphia Inquirer
-------------------------
Basketball Rumors for Saturday, June 17, 2017
Updated 8:00 a.m. ET

The Boston Celtics are engaged in talks with the Philadelphia 76ers on a trade for the No. 1 pick in next week's NBA draft
, sources said Friday. League sources told ESPN that the Sixers and Celtics are working on a trade that, in its current iteration, would send a package of Sixers draft picks to Boston -- including Philadelphia's No. 3 overall selection in Thursday's draft -- in exchange for Boston's turn at No. 1.
ESPN.com
Completing such a deal would put the Sixers in position to draft Markelle Fultz
to pair him in their backcourt with Ben Simmons, last year's No. 1 overall pick who has yet to make his NBA debut.
ESPN.com

The Sixers will hold an individual workout for De'Aaron Fox on Saturday
, hosting the possible fit for the No. 3 pick less than one week before the draft. The standout Kentucky point guard met with the Sixers during the combine in May. He is confident he can play off the ball to complement Ben Simmons in the backcourt.
CSN Philly
The Sixers also worked out Kentucky sharpshooter Malik Monk on Thursday
. The team will hold a group workout with SMU guard Sterling Brown, Baskonka center Ilimane Diop, Maryland center Damonte Dodd, Mega Leks center Alpha Kaba, Vanderbilt forward Luke Kornet, and Iowa State guard Naz Long on Saturday before Fox.
CSN Philly
The Warriors' championship parade cost team owners Joe Lacob and Peter Guber roughly $4 million
, a team source told The Chronicle on Friday afternoon. Typically, a team's city will help cover the costs of the championship parade. But after discussing the matter with City of Oakland officials, who are facing a massive budget shortfall, Lacob and Guber volunteered to cover the entirety of parade production costs.
San Francisco Chronicle
Spain: Baskonia Vitoria Gasteiz has turned to one of the great players in club history to guide the team as head coach with the hiring of Pablo Prigioni on Friday
. The sides agreed to a two-year contract. Prigioni, 40, played briefly for Baskonia last season before announcing his retirement in January. In all he played parts of eight seasons for Baskonia and retired ranked fifth in assists in the EuroLeague's all-time list (804) and is third in steals (322). This will be his first time coaching.
Euroleaguebasketball.net
-------------------------
Basketball Rumors for Friday, June 16, 2017
Updated 8:00 a.m. ET

Chris Paul, who has until June 29 to let the Clippers know his decision, can earn $205 million over five years with L.A., or $152 million over four years with another team
. The Clippers have recently become "nervous" about the reports that San Antonio will make a big push to get Paul and that the point guard has interest in talking to and possibly joining the Spurs, said one executive who was not authorized to speak publicly on the matter.
LA Times
Chris Paul also has plans to talk with the Houston Rockets and Denver Nuggets
, one executive said.
LA Times
Blake Griffin can sign a five-year deal worth $175 million with L.A., or sign a four-year deal worth $130 million with another team
. The Boston Celtics and Oklahoma City Thunder are two teams that will make a bid for Griffin, according to several executives.
LA Times

The NBA Finals might be finished, but the Cleveland Cavaliers and Golden State Warriors are still providing entertainment by feeding into their rivalry. The latest flare-up came Thursday when
Draymond Green wore a T-shirt to the Warriors' championship parade mocking the Cavs for only going five games with the Warriors
in the Finals before succumbing 4-1.
ESPN.com
The T-shirt took the logo for Quicken Loans -- Cavs owner Dan Gilbert's company and the title sponsor for the Cavs' home arena -- and changed the text to "Quickie" and also featured the Larry O'Brien Trophy
. "The Q, that's what's those guys' arena is called, and we got them out of here quick with the trophy," Green explained to NBC Sports Bay Area. "Quickie."
ESPN.com

With Goran Dragic coming off a terrific season, Heat president Pat Riley made clear in April that his team doesn't need a point guard
. "Everybody in the top seven is point guards," Riley said of next Thursday's draft. "And since we don't need a point guard, I'm glad we're not at the top of the lottery where I don't have to make that decision."
Miami Herald
But the Heat is doing due diligence in case summer roster machinations necessitate the acquisition of a new backup point guard, or if the Heat decides to invest time in a developmental No. 3 point guard.
To that end, the Heat has booked private workouts with several point guards, including
Kentucky's Isaiah Briscoe and Syracuse's John Gillon, who are both expected to go undrafted.
Miami Herald
Also, a source confirmed Russian News agency TASS's report that the Heat has inquired about CSKA Moscow star Milos Teodosic
, considered by some general managers to be the best professional player outside the NBA. Teodosic, 30, who cannot sign with an NBA team until July 7, is seeking a three-year deal in the $25 million to $30 million range, according to The New York Post.
Miami Herald

In an interview with SI.com published Thursday,
[Enes Kanter] said he thinks Westbrook, who isn't a free agent this summer but is eligible for the Designated Veteran Player Exception contract which would keep him in Oklahoma City an additional five years, will stay with the Thunder his entire career
. "One thing I saw about him is he's a loyal guy," Kanter said. "I understand he's from L.A., he loves L.A., he goes to L.A. every summer, but he's a loyal player. "I think he's gonna finish his career in Oklahoma City."
Oklahoman
Enes Kanter on Russell Westbrook: "People don't know how good of a guy he is outside of the basketball, because he's always like angry, he wants to bury you on that court
. But outside, he's a talker, he's a joker, he makes all these jokes when we're playing. He plays video games with Andre Roberson on the plane, so he was like a really nice guy. When a rookie comes to our team, I'm really happy for him because there is a good leader like Russell. It's so much fun to just be around him."
Oklahoman

Frank Ntilikina's journey to NBA draft night became even more complicated Thursday as he helped lead his Strasbourg team to a 74-72 victory over Chalon in Game 2 of the French league finals.
Ntilikina, the starting point guard, notched 13 points, four assists and three rebounds in 24 minutes to bounce back from his poor Game 1, which Strasbourg lost. The Knicks are considering the 6-foot-5, 18-year-old French project
with the No. 8 pick.
NY Post
After working out Thursday for the Sixers, Kentucky combo guard
Malik Monk confirmed he worked out earlier this week for the Knicks then had dinner with Phil Jackson and other Knicks offiicials. He confirmed the notion his workout was focused on the triangle
. "A lot of movement," Monk told reporters. "It's movement off the ball. I move off the ball great. I think it's great for me."
NY Post
Malik Monk doesn't consider himself a shooting guard. He called himself a combo guard who can play well with or without that ball. He also said he has "amazing" passing ability and believes he's a good fit for the triangle offense
. Monk worked out for the Knicks earlier this week, and the triangle offense was emphasized. He also had dinner with Knicks president Phil Jackson and other team officials. Monk could be among the guards the Knicks consider with the eighth pick in next week's draft, if he's still available.
NY Newsday
Markelle Fultz wants to be the first player chosen in the NBA draft next week, either by the Boston Celtics or whatever team ends up with their No. 1 pick
. Just in case he isn't, he also wants the Los Angeles Lakers to know what they can get at No. 2. Fultz went through an hour-long private workout for the Lakers on Thursday before meeting with the team's top brass at their training complex.
Star Tribune/AP
-------------------------
Basketball Rumors for Thursday, June 15, 2017
Updated 8:00 a.m. ET

Inglewood's City Council will vote Thursday on an exclusive negotiating agreement with a Clippers-controlled company to use city-owned land to build an arena for the team
, according to a copy of the agreement. The 22 acres where the 18,000- to 20,000-seat arena would be built are across the street from the 298-acre site where Rams owner Stan Kroenke is building a stadium that will house his team and the Chargers.
LA Times
The Clippers have a lease with the Anschutz Entertainment Group to play in Staples Center through 2024
. An AEG spokesman said the company wasn't aware of the pending agreement with Inglewood.
LA Times

Steve Kerr returned for the final four games of the Finals, but the Warriors' head coach is still dealing with complications from his back surgery nearly two years ago. It raises some important questions: How much longer will he be on the bench? And could he need to go on another hiatus?
If Kerr has things his way, he'll at least coach several more seasons. "I'm planning to coach for a long time,"
he said during an appearance on the Lowe Post podcast with ESPN's Zach Lowe.
San Francisco Chronicle
The Warriors have yet to decide as a team whether they'll make the traditional champions' visit to the White House if invited, but
Stephen Curry has an idea of where he stands on the topic. "Somebody asked me about it a couple months ago, a hypothetical, if a championship were to happen: 'What would I do?'" Curry said Wednesday afternoon. "I think I answered that I wouldn't go. I still feel like that today."
San Francisco Chronicle
Then,
next month, Curry will climb into another realm he savors: playing golf on the shores of Lake Tahoe
. Curry has committed to return to the American Century Championship, the celebrity event scheduled for July 14-16 in Stateline, Nev. Tournament officials will make the announcement Thursday morning. Klay Thompson also will play in the event for the first time.
San Francisco Chronicle

The Los Angeles Lakers are bringing in former UCLA star Lonzo Ball for a second pre-NBA draft workout on Friday
, a source told ESPN's Ramona Shelburne. The workout will not be at the Lakers facility in El Segundo, Calif., and instead will be held at an undisclosed location, the source said. The Lakers plan to take a detailed look at Ball's work ethic.
ESPN.com
The Philadelphia 76ers today exercised the contract option on forward Robert Covington for the 2017-18 season
. In 204 games (165 starts) over the course of three seasons with the Sixers, Covington holds averages of 13 points, six rebounds, two assists and two steals per game while shooting 35 percent from three-point range and 81 percent from the free-throw line.
Inside Hoops

Stephen Curry touched the ball less this season (78.6) compared to 2015-16 (85.9) and made two fewer shot attempts per game during the regular season, yet
the five-man lineup of Curry, Durant, Draymond Green, Klay Thompson and Zaza Pachulia outscored opponents by 24.1 net points per 100 possessions when they shared the court, the highest among five-man lineups playing at least 250 minutes together during the regular season. Their effective field goal percentage was also 11 percentage points higher than their eFG% allowed. That's a greater difference between the best (Warriors) and worst (Chicago Bulls, 48.7 eFG%) shooting teams from last season.
Washington Post
Golden State already found a way to take its shooting to another level in the playoffs.
The Warriors had their worst shooting performance of the playoffs during their second-round sweep of the Utah Jazz, posting an effective field goal percentage of 54.5 percent, but
that was with Curry playing just 4.6 minutes per game in the fourth quarter as he was largely unneeded during the sweep.
Washington Post

However, social media has been abuzz this week because of
a report that an unnamed NBA team promised Josh Jackson it would draft him. There has been some speculation that the unnamed team is Los Angeles. That speculation grew for some after the Lakers worked out Jackson
, a former Kansas small forward, for a second time Tuesday afternoon. They also worked out former Kentucky point guard De'Aaron Fox on Tuesday morning.
Philadelphia Inquirer
Meanwhile, the Lakers are setting up a second workout with Ball
. He reportedly did not "blow away" the team during his first workout last week. The Orange County Register reported that the Lakers were concerned about his conditioning.
Philadelphia Inquirer
J.R. Smith and Carmelo Anthony reunited on a third different NBA team? Smith seems to be in favor, judging by his Instagram activity
. No more than 24 hours after his Cleveland Cavaliers lost the NBA Finals to the juggernaut Golden State Warriors, the mercurial Smith "liked" a post showing a crude Photoshop of Anthony — whom the Knicks again will try to trade this summer, despite a no-trade clause — and buddy LeBron James in matching wine-and-gold uniforms.
NY Post
-------------------------
Basketball Rumors for Wednesday, June 14, 2017
Updated 8:00 a.m. ET

Heading into Tuesday, the Milwaukee Bucks hadn't hosted a pre-draft workout in more than three weeks. They also haven't had a full-time general manager since the departure of John Hammond on May 23
, one day after their most recent workout. While that changes things to a degree, the rest of the Bucks' front office remained and has continued draft preparations. Team representatives hit a series of agency workouts as planned, before reconvening in Milwaukee to prepare for the final workouts before the draft June 22.
Milwaukee Journal Sentinel
With Hammond gone, assistant general manager Justin Zanik has taken over the team's draft preparations
as ownership continues its search for Hammond's replacement. Zanik is one of the finalists for the job along with Denver Nuggets assistant GM Arturas Karnisovas and former Atlanta Hawks GM Wesley Wilcox.
Milwaukee Journal Sentinel
Thirty-six international players who had declared as early entry candidates for the 2017 NBA Draft have withdrawn
. Two collegiate players who previously had declared as early entry candidates have withdrawn. There are 63 collegiate and 10 international prospects that remain early entry candidates. The 2017 NBA Draft will be held on Thursday, June 22 at Barclays Center in Brooklyn.
Inside Hoops
Former Kentucky point guard De'Aaron Fox will work out for the 76ers this weekend
, tentatively set for Saturday, a source said Tuesday. Fox is one of the players the Sixers are considering to select with the third overall pick in the June 22 draft. He worked out for the Los Angeles Lakers, who will pick second, on Tuesday.
Philadelphia Inquirer
Duke's Luke Kennard, a sweet-shooting two-guard who has supposedly shot up some draft boards, will work out for the Heat in Miami on Wednesday
, according to league sources. Kennard, 6-6, averaged 19.5 points, 5.1 rebounds and 2.5 assists last season as a sophomore at Duke. He shot 48.9 percent from the field and 43.8 percent on three-pointers (88 for 201).
Miami Herald
North Carolina's championship-winning junior swingman Justin Jackson had participated in six NBA workouts prior to Tuesday's visit to the Knicks' Tarrytown compound. This one — off the bat — felt different. "It was more teaching than all the other ones
,'' Jackson told The Post in a phone interview. "With the triangle and the other types of offenses they run, I would say it was a little more mental than physical." Jackson, 22, felt he aced it.
NY Post
-------------------------
Basketball Rumors for Tuesday, June 13, 2017
Updated 8:00 a.m. ET

As yellow confetti fell from the rafters and TV cameras swarmed Monday night, Kevin Durant grabbed the charcoal cap emblazoned with the Larry O'Brien trophy before embracing Stephen Curry. In that moment, as a capacity crowd belted along to "We Are the Champions,"
the Warriors had finally vindicated the 3-1 Finals lead they squandered last June
. Nothing — not the chorus of critics, not the Herculean performances from Kyrie Irving and LeBron James, not a lengthy hiatus from head coach Steve Kerr — could keep Golden State from winning its second NBA title in three years.
San Francisco Chronicle
The history books will read that
the Warriors won 31 of their final 33 outings, including 16 of 17 playoff games
. They disposed of the Cavaliers, the only team that could rival their loaded roster, in five games. To hoist that golden trophy, Golden State outlasted Cleveland, 129-120, in Game 5 on Monday.
Exactly 49 weeks ago, Durant made himself the target of parity-squawking NBA fans by putting his personal interests first. Now, after embracing James as the final buzzer sounded,
Durant is Finals MVP
.
In the end, coach Steve Kerr — who missed 11 games of these playoffs due to acute pain, but came back for Game 2 of the Finals — was crying tears of happiness
, and only he knows what he endured and fought through to get to this point. But they all got there, got on the stage to receive the Larry O'Brien Trophy, and became the first major Bay Area team to clinch a championship at home since the A's in 1974.
San Jose Mercury News
And in the clincher, Curry had 34 points, 10 assists, six rebounds, and enough moments to silence his loudest critics
. The reasonable ones, anyway. He led the way to a 129-120 win over the Cavaliers, clinching the Warriors' second title in three years, completing their vengeance from last year's epic collapse. This is how you earn super stardom. Curry wasn't the Finals MVP. But he vindicated himself by averaging 26.8 points, 9.4 assists and 8.0 rebounds in an NBA Finals.
Bay Area News Group
"I couldn't sleep for two days," Durant began. "I was anxious, I was jittery
. I just wanted to lay it all out there. I put in work. I just had to trust in it. We were really good tonight. You've gotta tip your hat to Cleveland, man. They kept us up all night. LeBron (James) and Kyrie (Irving), I've never seen nothing like them two before. But we prevailed, and it's amazing to do it on our own floor."
Bay Area News Group
Right after the pass to Iguodala to put the Warriors up eight, Durant nailed a 3 to erase the Kevin Love and-1 seconds prior.
When a Kyle Korver 3 with 8:27 left cut it to six, Durant sliced backdoor for an easy dunk, uncontested just like the six dunks he had in the first half of Game 1. In all, he made 14 of 20 shots
, including five of eight from beyond the arc. For the series, he shot 56 percent from the field. He led the Warriors in rebounds and blocks.
Bay Area News Group
The Warriors and the city of Oakland will be hosting a parade on Thursday, June 15
to celebrate the team's second NBA title in three years. The route will wind its way through downtown Oakland before culminating in a rally outside the Henry J. Kaiser Convention Center.
San Francisco Chronicle
James became the first player in NBA history to average a triple-double in the Finals.
In five games, James averaged 31.8 points, 11.8 rebounds and 10.5 assists per game
. "For me personally, I left everything on the floor every game," James said after Game 5. "For me personally, I have no reason to put my head down."
Akron Beacon Journal
While James went for game highs in points (41) and minutes (47), Kyrie Irving and J.R. Smith were second and third on the Cavs with 26 and 25 points, respectively
. For the Warriors, Stephen Curry was second with 34 points — hitting 10-of-20 shots — and 2015 NBA Finals MVP Andre Iguodala accounted for 20 points in 38 minutes off the bench.
Akron Beacon Journal
It is too soon to predict how the Cavaliers are going to respond to make their roster better. One reason is
general manager David Griffin is set to become a free agent
. Cavs owner Dan Gilbert has to sign him to a new contract quickly or another team will. Durant was the difference, but not the only difference between the Finals last year and this year.
News Herald
And what about James' pursuit of Michael Jordan's greatness and Jordan's championship rings? He is now 3-5 in NBA Finals. This was his seventh straight Finals appearance
. To work as hard as he did, against a far better team — he had 41 points, 13 rebounds and eight assists in Game 5 and averaged a triple double in the Finals — and come up short again has to leave wondering what it will take to get that fourth ring, and then the fifth and sixth to equal what Jordan did with the great Bulls teams, winning six titles between 1991-98.
News Herald
-------------------------
Basketball Rumors for Monday, June 12, 2017
Updated 8:00 a.m. ET

Would you rather own a brand-new Tesla Model S or attend Game 5 of the NBA Finals courtside?
That question almost surely was not posed to whomever bought two premium tickets to the Warriors-Cavaliers game Monday at Oracle Arena for a mind-blowing total of $133,000.
Bay Area News Group
Face value of specific Finals tickets at Oracle Arena are unknown, though Rovell reported that face value on Finals games was $3,000 at the time of renewal last year.
The average resale value on the team site for Game 5 tickets is $1,731
according to Rovell, almost 20 percent higher than last year's Game 5 ($1,444).
Bay Area News Group
Members of the San Francisco "Hamilton" cast will sing the national anthem at Game 5
of the NBA Finals on Monday night.
San Francisco Chronicle

Knicks owner James Dolan gave his usual answer when he was asked about his basketball team during an appearance on "Good Day New York" on Fox. "Ask Phil,"
Dolan said. Dolan said he's continuing to leave all basketball decisions to team president Phil Jackson and general manager Steve Mills. Since hiring Jackson in March 2014, Dolan has been mostly hands off and let Jackson run the club.
NY Newsday
"It's all Phil. It's all Steve," Dolan said. "I'm working on my music. They're working on the basketball team."
The Knicks have missed the playoffs the past four years, including the last three that Jackson has been the head of basketball operations. The Knicks are 80-166 under Jackson's watch.
NY Newsday
With his best-of-five series starting Tuesday, Ntilikina doesn't think he'll have time to work out for any NBA teams ahead of the draft on June 22
. The best-case scenario is a three-game sweep for Ntilikina's team, Strasbourg IG, meaning it'd be over by Saturday with enough time to secure "short" interviews, he said. As of yet, Ntilikina said he hasn't spoken yet with the Knicks and, unlike Mavericks owner Mark Cuban, Jackson didn't travel overseas for a face-to-face. But New York has certainly scouted Ntilikina, who, while soft-spoken and polite, is brash about his game translating successfully to the NBA.
NY Daily News
Although Ntilikina only averaged 5.2 points, 1.4 assists in 18.3 minutes last season with Strasbourg, the lack of opportunity was more indicative of the procedures in Europe than his abilities
. In many overseas leagues, the youngest players like Ntilikina aren't given opportunities to supplant proven veterans. Kristaps Porzingis, for instance, went from averaging 10.7 points and 4.8 rebounds in the Spanish League to 14.3 and 7.3 in his first year with the Knicks.
NY Daily News
Donovan Mitchell, a 6-3 combo guard projected for Miami's draft range at No. 14, will work out for the Heat on Tuesday
, according to league sources. Mitchell is a skilled defender (first-team All-ACC defender; 2.1 steals per game last season, which led the ACC), a good rebounder for his position (4.9 per game) and a capable scorer (15.6 points per game last season).
Miami Herald

Asked Sunday whether he regretted saying after Game 4 that Clevelanders "don't seem to be the sharpest people around," Draymond Green detailed why he seized the opportunity to deride the opposing fan base. "I didn't bash them," Green said. "I just gave my thoughts."
After getting called for a reach-in foul with little more than four minutes left in the third quarter Friday, Green unleashed on the referees and received a technical. The PA announcer proclaimed Green's ejection from the game because, according to the box score, it was his second technical of the night.
San Francisco Chronicle
"Everything I say, I know what I'm saying," Green said Sunday. "When I say something, I've thought about what I'm going to say before I say it
. I never look at something and say, 'Man, I shouldn't have said that.' Because I'm a lot smarter than people think. When I say something, I've already thought about what I was going to say."
San Francisco Chronicle

The 2020 Olympics in Japan will include 3-on-3 basketball as an event, but unless LeBron James has a big change of heart, don't expect him to participate
. "I'm not very good in a three-on-three thing, I'm more of a five-on-five guy," said James to the media, according to ESPN.com. "I stay out of the one-on-one matchups during our practice, the two-on-twos and the three-on-threes. So probably not. I probably won't be a part of the three-on-three matchup that it has to offer."
Inside Hoops
"I think it's great for basketball," James said Sunday. "For us to be able to add another category to the Olympics, another basketball category
, I think it's pretty great. I haven't seen the full layout of how they plan on executing it; and are they going to use NBA guys or are going to use college guys?"
ESPN.com
One person bought a pair of floor tickets for $90,000 total ($45,000 each) on the Warriors' Ticketmaster resale site
, a team source told ESPN. Another person bought a pair of tickets for $82,000 ($41,000 each).
ESPN.com
Ex-NBA player Darius Miles -- who made more than $60 MILLION in his career -- has lost all of his treasured belongings in a bankruptcy sale
... from his signed LeBron jersey to his waffle maker. As we previously reported, Miles filed for Chapter 7 bankruptcy last year -- and as part of the process, he was ordered to sell off his stuff to pay back creditors.
TMZ Sports
Former NBA player Sebastian Telfair was arrested this weekend with
a small arsenal on him that made it seem like he was ready for military combat. 32-year-old Telfair and an 18-year-old man, Jami Thomas, were busted by Brooklyn PD Sunday while in possession of 4 firearms -- 3 pistols and what appears to be a semi-automatic rifle. Cops say he was also carrying a TON of rounds for the guns, as well as marijuana. Cops also found a bullet-proof vest in their Ford pickup truck, which reportedly carried Florida plates.
TMZ Sports
MORE STORIES
This current basketball rumors page features stories from yesterday and the day before. If you want today's stories, click here:
Basketball Rumors
.