NBA Awards Watch
InsideHoops.com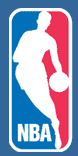 Regular season NBA awards actually given throughout the regular season include Player of the Week, Player of the Month, Coach of the month and Rookie of the month.
Regular season NBA awards based on the entire collective season, voted on at the end of the season, with winners announced after the regular season has concluded, include
NBA MVP
,
Rookie of the Year
, Defensive Player of the Year, Sixth Man of the Year, Most Improved Player, Coach of the Year, and Executive of the year.
The main regular season NBA award-winners used to be announced during the playoffs, with one award announced at a time, spread out over the course of a few weeks. The league then decided to make a formal event of it, and in June of 2017 introduced the first-ever
NBA Awards Show
. Finalists for each regular season-long award were announced in advance. The actual winners were announced at the show. It's a fun idea. But one problem is, the regular season ends and then the playoffs really feel like an entire new season. The Awards Show took place after the playoffs. By then, the regular season felt somewhat distant. It will be interesting to see what the league chooses to do for the 2018-19 season.
The only NBA Award that is decided entirely on playoff action is Finals MVP. Two teams make the NBA Finals. Generally, the most dominant player on the team that wins the NBA championship winds up receiving the NBA Finals MVP award.
2018-19 NBA AWARDS WATCH
In September or early October, we'll post some initial thoughts on who some of the top contenders for the 2018-19 awards may be.
And during the regular season, we'll occasionally update this page as various major NBA award contenders emerge.