2016 NBA Playoffs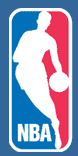 The 2015 NBA regular season ended on April 13. NBA team playoff rosters were set by April 15. And the 2016 NBA Playoffs began Saturday, April 16. The 2016 NBA Finals will begin Thursday, June 2.

This year there's a big change that affects the entire postseason landscape. In September 2015, the league announced that NBA teams will qualify for the playoffs entirely due to their record, and that's how they will be seeded. So, the eight Eastern conference teams with the best overall league records will make the playoffs. Same with the Western conference. And the playoff seedings will be in order of record.

Why is this different? In the past, winning a division guaranteed that a team would make the playoffs, and there were also seeding advantages. Now, the act of winning a division only serves as a relatively minor second-level tiebreaker in the event that the team has an identical record with another team. For full details on all of this, read here: NBA to seed conference playoff teams by record.

As always, 16 teams make the playoffs. There are still four rounds. Almost everything else is the same. Only the seeding system has changed.



                   CONFERENCE SEMIFINALS

EASTERN CONFERENCE                   WESTERN CONFERENCE

CLEVELAND vs. ATLANTA                GOLDEN STATE vs. PORTLAND
(Cleveland leads 1-0)                (Golden State leads 1-0)
May 2 ATL 93 @ CLE 104               May 1 POR 106 @ GS 118
May 4 ATL @ CLE                      May 3 POR @ GS
May 6 CLE @ ATL                      May 7 GS @ POR
May 8 CLE @ ATL                      May 9 GS @ POR
*May 10 ATL @ CLE                    *May 11 POR @ GS
*May 12 CLE @ ATL                    *May 13 GS @ POR
*May 15 ATL @ CLE                    *May 16 POR @ GS

TORONTO vs. MIAMI                    OKLAHOMA CITY vs. SAN ANTONIO
(7-game series)                      (Series tied 1-1)
May 3 MIA @ TOR                      Apr 30 OKC 92 @ SA 124
May 5 MIA @ TOR                      May 2 OKC 98 @ SA 97
May 7 TOR @ MIA                      May 6 SA @ OKC
May 9 TOR @ MIA                      May 8 SA @ OKC
*May 11 MIA @ TOR                    May 10 OKC @ SA
*May 13 TOR @ MIA                    *May 12 SA @ OKC
*May 15 MIA @ TOR                    *May 15 OKC @ SA

* if necessary




                        FIRST ROUND

EASTERN CONFERENCE                   WESTERN CONFERENCE

CLEVELAND vs. DETROIT                GOLDEN STATE vs. HOUSTON
(Cleveland won 4-0)                  (Golden State won 4-1)
Apr 17 DET 101 @ CLE 106             Apr 16 HOU 78 @ GS 104
Apr 20 DET 90 @ CLE 107              Apr 18 HOU 106 @ GS 115
Apr 22 CLE 101 @ DET 91              Apr 21 GS 96 @ HOU 97
Apr 24 CLE 100 @ DET 98              Apr 24 GS 121 @ HOU 94
                                     Apr 27 HOU 81 @ GS 114

TORONTO vs. INDIANA                  SAN ANTONIO vs. MEMPHIS
(Toronto won 4-3)                    (San Antonio won 4-0)
Apr 16 IND 100 @ TOR 90              Apr 17 MEM 74 @ SA 106
Apr 18 IND 87 @ TOR 98               Apr 19 MEM 68 @ SA 94
Apr 21 TOR 101 @ IND 85              Apr 22 SA 96 @ MEM 87
Apr 23 TOR 83 @ IND 100              Apr 24 SA 116 @ MEM 95
Apr 26 IND 99 @ TOR 102                     
Apr 29 TOR 83 @ IND 101                     
May 1 IND 84 @ TOR 89                     

MIAMI vs. CHARLOTTE                  OKLAHOMA CITY vs. DALLAS
(Miami won 4-3)                      (Oklahoma City won 4-1)
Apr 17 CHA 91 @ MIA 123              Apr 16 DAL 70 @ OKC 108
Apr 20 CHA 103 @ MIA 115             Apr 18 DAL 85 @ OKC 84
Apr 23 MIA 80 @ CHA 96               Apr 21 OKC 131 @ DAL 102
Apr 25 MIA 85 @ CHA 89               Apr 23 OKC 119 @ DAL 108
Apr 27 CHA 90 @ MIA 88               Apr 25 DAL 104 @ OKC 118
Apr 29 MIA 97 @ CHA 90
May 1 CHA 73 @ MIA 106

ATLANTA vs. BOSTON                   L.A. CLIPPERS vs. PORTLAND
(Atlanta won 4-2)                    (Portland won 4-2)
Apr 16 BOS 101 @ ATL 102             Apr 17 POR 95 @ LAC 115
Apr 19 BOS 72 @ ATL 89               Apr 20 POR 81 @ LAC 102
Apr 22 ATL 103 @ BOS 111             Apr 23 LAC 88 @ POR 96
Apr 24 ATL 95 @ BOS 104 (OT)         Apr 25 LAC 84 @ POR 98
Apr 26 BOS 83 @ ATL 110              Apr 27 POR 108 @ LAC 98
Apr 28 ATL 104 @ BOS 92              Apr 29 LAC 103 @ POR 106




--------------------------



2015 NBA Playoffs



The 2015 NBA playoffs began Saturday, April 18.

- 2015 NBA Playoffs Schedule



                  2014-2015 NBA POSTSEASON

                          NBA FINALS          

                     GOLDEN STATE vs. CLEVELAND
                     (Warriors lead 3-2)
                     June 4 CLE 100 @ GS 108 (OT)
                     June 7 CLE 95 @ GS 93 (OT)
                     June 9 GS 91 @ CLE 96
                     June 11 GS 103 @ CLE 82
                     June 14 CLE 104 @ GS 91
                     June 16 GS @ CLE
                     *June 19 CLE @ GS

* if necessary



                    CONFERENCE FINALS

EASTERN CONFERENCE                   WESTERN CONFERENCE

ATLANTA vs. CLEVELAND                GOLDEN STATE vs. HOUSTON
(Cleveland won 4-0) ?                (Golden State won 4-1)
May 20 CLE 97 @ ATL 89               May 19 HOU 106 @ GS 110
May 22 CLE 94 @ ATL 82               May 21 HOU 98 @ GS 99
May 24 ATL 111 @ CLE 114 (OT)        May 23 GS 115 @ HOU 80
May 26 ATL 88 @ CLE 118              May 25 GS 115 @ HOU 128
                                     May 27 HOU 90 @ GS 104



                    CONFERENCE SEMIFINALS

EASTERN CONFERENCE                   WESTERN CONFERENCE

ATLANTA vs. WASHINGTON               GOLDEN STATE vs. MEMPHIS
(Atlanta won 4-2)                    (Golden State won 4-2)
May 3 WAS 104 @ ATL 98               May 3 MEM 86 @ GS 101
May 5 WAS 90 @ ATL 106               May 5 MEM 97 @ GS 90
May 9 ATL 101 @ WAS 103              May 9 GS 89 @ MEM 99
May 11 ATL 106 @ WAS 101             May 11 GS 101 @ MEM 84
May 13 WAS 81 @ ATL 82               May 13 MEM 78 @ GS 98
May 15 ATL 94 @ WAS 91               May 15 GS 108 @ MEM 95              

CLEVELAND vs. CHICAGO                HOUSTON vs. L.A. CLIPPERS
(Cleveland won 4-2)                  (Houston won 4-3)
May 4 CHI 99 @ CLE 92                May 4 LAC 117 @ HOU 101
May 6 CHI 91 @ CLE 106               May 6 LAC 109 @ HOU 115
May 8 CLE 96 @ CHI 99                May 8 HOU 99 @ LAC 124
May 10 CLE 86 @ CHI 84               May 10 HOU 95 @ LAC 128
May 12 CHI 101 @ CLE 106             May 12 LAC 103 @ HOU 124
May 14 CLE 94 @ CHI 73               May 14 HOU 119 @ LAC 107
                                     May 17 LAC 100 @ HOU 113


                         FIRST ROUND

EASTERN CONFERENCE                   WESTERN CONFERENCE

ATLANTA vs. BROOKLYN                 GOLDEN STATE vs. NEW ORLEANS
(Atlanta won 4-2)                    (Golden State won 4-0)
Apr 19 BKN 92 @ ATL 99               Apr 18 NO 99 @ GS 106
Apr 22 BKN 91 @ ATL 96               Apr 20 NO 87 @ GS 97
Apr 25 ATL 83 @ BKN 91               Apr 23 GS 123 @ NO 119 (OT)
Apr 27 ATL 115 @ BKN 120 (OT)        Apr 25 GS 109 @ NO 98
Apr 29 BKN 97 @ ATL 107
May 1 ATL 111 @ BKN 87

CLEVELAND vs. BOSTON                 HOUSTON vs. DALLAS
(Cleveland won 4-0)                  (Houston won 4-1)
Apr 19 BOS 100 @ CLE 113             Apr 18 DAL 108 @ HOU 118
Apr 21 BOS 91 @ CLE 99               Apr 21 DAL 99 @ HOU 111
Apr 23 CLE 103 @ BOS 95              Apr 24 HOU 130 @ DAL 128
Apr 26 CLE 101 @ BOS 93              Apr 26 HOU 109 @ DAL 121
                                     Apr 28 DAL 94 @ HOU 103

CHICAGO vs. MILWAUKEE                L.A. CLIPPERS vs. SAN ANTONIO
(Chicago won 4-2)                    (L.A. Clippers won 4-3)
Apr 18 MIL 91 @ CHI 103              Apr 19 SA 92  @ LAC 107
Apr 20 MIL 82 @ CHI 91               Apr 22 SA 111 @ LAC 107 (OT)
Apr 23 CHI 113 @ MIL 106 (2OT)       Apr 24 LAC 73 @ SA 100
Apr 25 CHI 90 @ MIL 92               Apr 26 LAC 114 @ SA 105
Apr 27 MIL 94 @ CHI 88               Apr 28 SA 111 @ LAC 107
Apr 30 CHI 120 @ MIl 66              Apr 30 LAC 102 @ SA 96
                                     May 2 SA 109 @ LAC 111

TORONOTO vs. WASHINGTON              MEMPHIS vs. PORTLAND
(Washington won 4-0)                 (Memphis won 4-1)
Apr 18 WAS 93 @ TOR 86 (OT)          Apr 19 POR 86 @ MEM 100
Apr 21 WAS 117 @ TOR 106             Apr 22 POR 82 @ MEM 97
Apr 24 TOR 99 @ WAS 106              Apr 25 MEM 115 @ POR 109
Apr 26 TOR 94 @ WAS 125              Apr 27 MEM 92 @ POR 99
                                     Apr 29 POR 93 @ MEM 99