NBA Playoffs 2014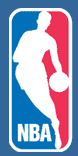 The 2014 NBA Playoffs begin Saturday, April 19. Here are NBA playoff schedules for the first round. And a still-growing NBA Playoff Preview

On the Miami Heat: The two-time defending champs are trying to win their third consecutive NBA championship and reach the Finals for the fourth consecutive season. The Los Angeles Lakers (2000-02) are the last team to win three consecutive titles, and the Boston Celtics (1984-87) are the last team to reach the finals four consecutive times, winning the title in 1984 and 1986. Miami begins the postseason against the Charlotte Bobcats, who have not beaten the Heat in 15 games since the triumvirate formed. Charlotte forced overtime in one game and lost by one point in another this season. -- USA Today

East playoff seeds: 1-Pacers, 2-Heat, 3-Raptors, 4-Bulls, 5-Wizards, 6-Nets, 7-Bobcats, 8-Hawks

East first round matchups: Pacers vs Hawks, Heat vs Bobcats, Raptors vs Nets, Bulls vs Wizards

West playoff seeds: 1-Spurs, 2-Thunder, 3-Clippers, 4-Rockets, 5-Blazers, 6-Warriors, 7-Grizzlies, 8-Mavericks

West first round matchups: Spurs vs Mavs, Thunder vs Grizzlies, Clippers vs Warriors, Rockets vs Blazers

For daily NBA playoff coverage and much more, hit our front page.



                    2012-2013 NBA PLAYOFFS RESULTS

                           FIRST ROUND

EASTERN CONFERENCE                   WESTERN CONFERENCE

MIAMI vs. MILWAUKEE                  OKLAHOMA CITY vs. HOUSTON
(Miami wins 4-0)                     (Oklahoma City wins 4-2)
Apr 21 MIL 87 at MIA 110             Apr 21 HOU 91 at OKC 120
Apr 23 MIL 86 at MIA 98              Apr 24 HOU 102 at OKC 105
Apr 25 MIA 104 at MIL 91             Apr 27 OKC 104 at HOU 101
Apr 28 MIA 88 at MIL 77              Apr 29 OKC 103 at HOU 105
                                     May 1 HOU 107 at OKC 100
                                     May 3 OKC 103 at HOU 94

NEW YORK vs. BOSTON                  SAN ANTONIO vs. L.A. LAKERS
(New York wins 4-2)                  (San Antonio wins 4-0)
Apr 20 BOS 78 at NY 85               Apr 21 LAL 79 at SA 91
Apr 23 BOS 71 at NY 87               Apr 24 LAL 91 at SA 102
Apr 26 NY 90 at BOS 76               Apr 26 SA 120 at LAL 89
Apr 28 NY 90 at BOS 97 (ot)          Apr 28 SA 103 at LAL 82
May 1 BOS 92 at NY 86
May 3 NY 88 at BOS 80

INDIANA vs. ATLANTA                  DENVER vs. GOLDEN STATE
(Indiana wins 4-2)                   (Golden State wins 4-2)
Apr 21 ATL 90 at IND 107             Apr 20 GS 95 at DEN 97
Apr 24 ATL 98 at IND 113             Apr 23 GS 131 at DEN 111
Apr 27 IND 69 at ATL 90              Apr 26 DEN 108 at GS 110
Apr 29 IND 91 at ATL 102             Apr 28 DEN 101 at GS 115
May 1 ATL 83 at IND 106              Apr 30 GS 100 at DEN 107
May 3 IND 81 at ATL 73               May 2 DEN 88 at GS 92

BROOKLYN vs. CHICAGO                 L.A. CLIPPERS vs. MEMPHIS
(Chicago wins 4-3)                   (Memphis wins 4-2)
Apr 20 CHI 89 at BKN 106             Apr 20 MEM 91 at LAC 112
Apr 22 CHI 90 at BKN 82              Apr 22 MEM 91 at LAC 93
Apr 25 BKN 76 at CHI 79              Apr 25 LAC 82 at MEM 94
Apr 27 BKN 134 at CHI 142 (3ot)      Apr 27 LAC 83 at MEM 104
Apr 29 CHI 91 at BKN 110             Apr 30 MEM 103 at LAC 93
May 2 BKN 95 at CHI 92               May 3 LAC 105 at MEM 118
May 4 CHI 99 at BKN 93

                    2012-2013 NBA POSTSEASON

                     CONFERENCE SEMIFINALS

EASTERN CONFERENCE                   WESTERN CONFERENCE

MIAMI vs. CHICAGO                    OKLAHOMA CITY vs. MEMPHIS
(Miami wins 4-1)                     (Memphis wins 4-1)
May 6 CHI 93 at MIA 86               May 5 MEM 91 at OKC 93
May 8 CHI 78 at MIA 115              May 7 MEM 99 at OKC 93
May 10 MIA 104 at CHI 94             May 11 OKC 81 at MEM 87
May 13 MIA 88 at CHI 65              May 13 OKC 97 at MEM 103
May 15 CHI 91 at MIA 94              May 15 MEM 88 at OKC 84

NEW YORK vs. INDIANA                 SAN ANTONIO vs. GOLDEN STATE
(Indiana wins 4-2)                   (San Antonio wins 4-2)
May 5 IND 102 at NY 95               May 6 GS 127 at SA 129 (2ot)
May 7 IND 79 at NY 105               May 8 GS 100 at SA 91
May 11 NY 71 at IND 82               May 10 SA 102 at GS 92
May 14 NY 82 at IND 93               May 12 SA 87 at GS 97 (ot)
May 16 IND 75 at NY 85               May 14 GS 91 at SA 109
May 18 NY 99 at IND 106              May 16 SA 94 at GS 82

                       CONFERENCE FINALS

MIAMI vs. INDIANA                    SAN ANTONIO vs. MEMPHIS
(Miami wins 4-3)                     (San Antonio wins 4-0)
May 22 IND 102 at MIA 103 (ot)       May 19 MEM 83 at SA 105
May 24 IND 97 at MIA 93              May 21 MEM 89 at SA 93 (ot)
May 26 MIA 114 at IND 96             May 25 SA 104 at MEM 93 (ot)
May 28 MIA 92 at IND 99              May 27 SA 93 at MEM 86
May 30 IND 79 at MIA 90
June 1 MIA 77 at IND 91
June 3 IND 76 at MIA 93

                            NBA FINALS

                      MIAMI vs. SAN ANTONIO
                      (Miami wins 4-3)
                      June 6 SA 92 at MIA 88
                      June 9 SA 84 at MIA 103
                      June 11 MIA 77 at SA 113
                      June 13 MIA 109 at SA 93
                      June 16 MIA 104 at SA 114
                      June 18 SA 100 at MIA 103 (ot)
                      June 20 SA 88 at MIA 95