Champions Basketball League
Champions Basketball League Home Page
InsideHoops.com
May 4, 2017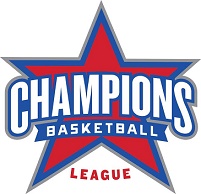 The Champions Basketball League, which plans to launch this summer, aims to become the new destination for recent NBA players who want to play pro summer basketball in the United States.
For as long as we can remember, players who recently played in the NBA had to go overseas to continue their pro careers. That's during basketball season. As for the offseason -- the summer -- there's never been a serious summer pro league to compete in. Not anywhere that we know of, whether in the United States or abroad.
There's also never really been great basketball for fans to watch during the summer months, other than those lucky enough to live nearby the select great summer/streetball leagues. And those leagues usually have at most a couple NBA players stopping by, but 99% of them involve semi-pros or amateur players. Not the guys fans watch on TV during the season.
The Champions Basketball League wants to change all of that, and fill the months of July, August and September with serious basketball in a real league, using players who all have NBA experience.
So far, they've introduced the 10-man New York Gotham Ballers team roster. And the NY front office, which features a pair of legit hoops legends: Walt "Clyde" Frazier and Earl "The Pearl" Monroe.
In late April of 2017, Champions also announced that the league's "Celebrity Commissioner" is rap and entertainment legend Snoop Dogg. It appears his job will be to bring other celebs into the Champions Basketball League leadership mix, and to help infuse entertainment-related fun across the entire league. The press release also says that Snoop is a league owner. We presume this means he's a part-owner. The main team he'll be associated with is the Los Angeles Superstars, which makes sense since Snoop lives in LA.
Here's whats known so far:
CHAMPIONS BASKETBALL LEAGUE TEAMS
EASTERN CONFERENCE:
Atlanta Speed
Boston Rebellion
DC Challengers
Detroit PowerDrive
Miami Beach Kings
NY Gotham Ballers
Orlando Juice
Philadelphia Glory
WESTERN CONFERENCE:
Chicago Hoopers
Cleveland Jammers
Dallas Dunkers
Houston Hustle
Los Angeles Superstars
Minnesota Storm
Phoenix Power
San Francisco CyberBallers
CHAMPIONS BASKETBALL LEAGUE SCHEDULE
The league says they will have a regular season in July and August, and playoffs in September.
Each team has a real base city, like the NBA or other pro leagues. But the Champions playoff tournament will be taken on the road and held in Las Vegas.
REGULAR SEASON SCHEDULE
According to ChampsHoops.com, there will be a 14-game regular season. Each team will likely play seven home and seven away games.
PLAYOFF SCHEDULE AND FORMAT
The league's site says the Champions playoffs will be held in Las Vegas, and that it'll be a single-elimination tournament. So, basically, similar to the NCAA tournament, which sounds outstanding. It means playoff seeding will matter a lot. Which means every regular season game will as well.
CHAMPIONS BASKETBALL LEAGUE SOCIAL MEDIA ACCOUNTS
The Champions Basketball League Twitter account is @ChampsHoops. Their Facebook page is ChampionsHoops. Their Instagram account is champshoops. And their official website is ChampsHoops.com.
INSIDEHOOPS.COM OPINION ON THIS LEAGUE
It sounds amazing. We at InsideHoops.com spend July attending NBA Summer League in Vegas, and of course we take in some cool streetball action in NYC and elsewhere. And the Elite 24 is during the summer, and we attend that as well. But to have an actual full league of former NBA players playing a real season throughout the summer would be fantastic. Champions Basketball League doing well will be a victory for basketball fans, and players, and media members. In other words, everybody.
We'll upate this page when more info exists.