NBA Awards Show
By Jeff Lenchiner, InsideHoops.com
April 20, 2017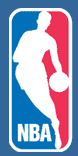 NBA regular season award results have typically been announced one by one, during the playoffs. There was no actual NBA awards event. The results of an award category are revealed, and a week or so later, on to the next one. Until they're all known. And that's that.
But now, starting this year, the NBA is making a show of it. The first annual NBA Awards Show will take place in New York City on Monday, June 26, 2017 and be aired on TNT TV. The show will include and feature former and current players, coaches, along with various guest celebrities who presumably are basketball fans.
It's a cool idea. An NBA Awards Show makes perfect sense. Fans love keeping up with the top award candidates, and there are always big fan debates about whether the right players won. And even if many won't admit it, players are extremely into the award results as well. Sure, when on the court, engaged in battle, they're obviously just focused on the game. But when the sneakers come off, the vast majority of players are like passionate fans when it comes to learning who won which award and who got snubbed.
The 2017 NBA Awards Show will feature announcements for all the major award categories: MVP, Rookie of Year, Defensive Player of Year, Most Improved Player, Sixth Man of Year, and Coach of Year.
For now, the announcements for All-NBA teams, All-Rookie teams and All-Defensive teams will take place as they have before, simply as an announcement during the playoffs, and will not be included in the 2017 Awards show. I would think that could change. But as of April 20, 2017 the All-NBA announcements will remain separate from this new televised event.
I look forward to the show. The best part about it is, the NBA doesn't have to try anything wild to make it a success. If the league simply shows cool highlights of top candidates for each award, interviews some stars and gets a few of them to loosen up a bit and have some fun, doesn't stray too off-topic when including celebrities in a segment, and mostly sticks to the expected script, it should be a terrific event.