NBA Scrimmages - 2020 NBA scrimmage schedule, scores and results
By InsideHoops.com
July 24, 2020
6:00 a.m. ET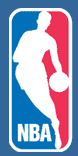 The 2019-20 NBA season was put on hold March 11 due to the coronavirus pandemic. But an NBA restart is in motion, with 22 of the league's 30 teams -- the teams who still had a shot at the playoffs -- playing in a single-site "quarantine bubble" location, at Disney Wide World of Sports near Orlando, Florida.
First up, NBA teams are playing scrimmage games against each other. Think of these NBA scrimmages as exhibition games. A preseason, of sorts. Except, in regular preseason, teams have new players and need to develop chemistry. In this case, these teams -- well, the good ones -- already have chemistry, and just need to get exercise, raise their intensity level, and prepare for what comes next: starting July 30, the 22 teams will play "seeding games," leading to what will hopefully be a full 2019-20 playoffs.
Under the competitive format for the restart, the 22 participating teams will be the eight teams in each conference with the highest current winning percentages and the six teams that are currently within six games of the eighth seed in either conference. The restart will begin with each participating team playing eight "seeding games," as selected from its remaining regular-season matchups.
Here are the 2020 NBA scrimmage games schedule, scores and results:
2020 NBA SCRIMMAGE RESULTS
All times Eastern Standard (ET)
Wednesday, July 22
Clippers 99, Magic 90 (Lou Williams 22 points, Paul George 18, Nikola Vucevic 18)
Nuggets 89, Wizards 82 (Troy Daniels 22 points, Rui Hachimura 18)
Pelicans 99, Nets 68 (E'Twaun Moore 14 points, Nickeil Alexander-Walker 14)
Heat 104, Kings 98 (Buddy Hield 19 points, Duncan Robinson 18)
Thursday, July 23
Bucks 113, Spurs 92 (Giannis Antetokounmpo 22 points, Brook Lopez 17)
Pacers 91, Blazers 88 (Justin Holiday 16 points, Mario Hezonja 15)
Mavericks 108, Lakers 104 (Seth Curry 23 points, Boban Marjanovic 17)
Suns 101, Jazz 88 (Donovan Mitchell 17 points, Mikal Bridges 14)
Friday, July 24
Memphis Grizzlies vs. Philadelphia 76ers (3:30 p.m.)
Oklahoma City Thunder vs. Boston Celtics (5 p.m.)
Houston Rockets vs. Toronto Raptors (7:30 p.m.)
Saturday, July 25
Los Angeles Lakers vs. Orlando Magic (12 p.m.)
Milwaukee Bucks vs. Sacramento Kings (12:30 p.m.)
Miami Heat vs. Utah Jazz (4 p.m.)
Brooklyn Nets vs. San Antonio Spurs (4:30 p.m.)
LA Clippers vs. Washington Wizards (8 p.m.)
Denver Nuggets vs. New Orleans Pelicans (8:30 p.m.)
Sunday, July 26
Philadelphia 76ers vs. Oklahoma City Thunder (12 p.m.)
Phoenix Suns vs. Boston Celtics (1:30 p.m.)
Indiana Pacers vs. Dallas Mavericks (4 p.m.)
Portland Trail Blazers vs. Toronto Raptors (6 p.m.)
Houston Rockets vs. Memphis Grizzlies (8 p.m.)
Monday, July 27
Washington Wizards vs. Los Angeles Lakers (3 p.m.)
Sacramento Kings vs. LA Clippers (4 p.m.)
Utah Jazz vs. Brooklyn Nets (5:30 p.m.)
Orlando Magic vs. Denver Nuggets (7 p.m.)
New Orleans Pelicans vs. Milwaukee Bucks (8 p.m.)
Tuesdays, July 28
Memphis Grizzlies vs. Miami Heat (2 p.m.)
Toronto Raptors vs. Phoenix Suns (3 p.m.)
San Antonio Spurs vs. Indiana Pacers (4 p.m.)
Oklahoma City Thunder vs. Portland Trail Blazers (6 p.m.)
Boston Celtics vs. Houston Rockets (8 p.m.)
Dallas Mavericks vs. Philadelphia 76ers (8:30 p.m.)
2020 NBA RESTART SCRIMMAGES TV SCHEDULE
Which NBA scrimmages will you be able to watch on television? You need NBA TV and the League Pass app (which appears to be free for these scrimmages) if you want to see all of them.
NBA TV will televise 16 inter-squad scrimmages. Any games that we don't list below should (hopefully) be able to be seen on League Pass.
THE NBA SCRIMMAGES ON NBATV
Wednesday, July 22
Orlando Magic vs. LA Clippers (3 p.m.)
Washington Wizards vs. Denver Nuggets (5 p.m. -- Tape Delayed)
New Orleans Pelicans vs. Brooklyn Nets (7 p.m.)
Sacramento Kings vs. Miami Heat (9 p.m. -- Tape Delayed)
Thursday, July 23
Portland Trail Blazers vs. Indiana Pacers (3:30 p.m.)
Dallas Mavericks vs. Los Angeles Lakers (7 p.m.)
Friday, July 24
Oklahoma City Thunder vs. Boston Celtics (5 p.m.)
Houston Rockets vs. Toronto Raptors (7:30 p.m.)
Saturday, July 25
Los Angeles Lakers vs. Orlando Magic (Noon)
Miami Heat vs. Utah Jazz (4 p.m.)
Sunday, July 26
Philadelphia 76ers vs. Oklahoma City Thunder (Noon)
Indiana Pacers vs. Dallas Mavericks (4 p.m.)
Portland Trail Blazers vs. Toronto Raptors (6 p.m.)
Houston Rockets vs. Memphis Grizzlies (8 p.m.)
Monday, July 27
Washington Wizards vs. Los Angeles Lakers (3 p.m.)
Utah Jazz vs. Brooklyn Nets (5:30 p.m.)
http://www.insidehoops.com
Tuesday, July 28
Memphis Grizzlies vs. Miami Heat (2 p.m.)
San Antonio Spurs vs. Indiana Pacers (4 p.m.)