NBA Calendar: Key NBA Dates and NBA Deadlines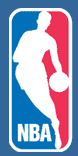 The NBA calendar, updated once every six months, shows NBA deadlines and key NBA dates. The deadlines tend to be around the same time each year, give or take a week or two. The most important key NBA date during the regular season is the trade deadline.

Also see the NBA schedule of daily games.


Updated 2020-21 NBA Calendar Key Dates
The latest info on key dates for the 2020-21 NBA season. This is official NBA season calendar info. All dates are subject to change.

Updated November 29, 2020

2020
Dec. 1-5: Individual player workouts
Dec. 1-5: NBA media week
Dec. 6: Group NBA player workouts begin
Dec. 11-19: 2020 NBA preseason games
Dec. 22, 2020 – March 4, 2021: First half of the NBA regular season

2021
March 5-10: 2021 NBA All-Star break
March 11 – May 16: Second Half of NBA regular season
May 18-21: NBA Play-In Tournament for the playoffs
May 22 – July 22: Dates for the 2021 NBA playoffs



--------------------------------------------

Updated November 9, 2020:

On Monday, November 9, the NBA announced that the league and the Players Union have agreed to an outline of key dates for the 2020-21 NBA season. All dates are subject to change:

2020 NBA Draft Date: Wednesday, November 18. Event will be virtual and based out of ESPN studios in Bristol, Connecticut.

2020 NBA Free Agency: Free agent negotiations begin Friday, November 20 at 6PM ET. Free agent signings begin Sunday, November 22 at 12:01PM ET.

2020 NBA Training Camp Opening Date: We think it might be December 1. No official confirmation yet.

2020-21 NBA Season Start Date: Tuesday, December 22.

2020-21 NBA Season End Date: We think it might be in mid May. No official confirmation yet.

2021 NBA Playoffs: The 2021 NBA playoffs might start in mid May and might end in mid/late July. No official confirmation yet.



--------------------------------------------------



Page Updated July 6, 2020

UPDATED NBA CALENDAR FOR 2020 NBA RESTART OF SEASON AT DISNEY WIDE WORLD OF SPORTS, DISNEY WORLD IN ORLANDO, FLORIDA

JULY 7-9: Teams Travel to Orlando
July 9-29: Team Training Camps and Scrimmages
July 30 Season Resumes with Seeding Games
August 15-16: Play-In Games
August 17: NBA Playoffs Begin
August 31: Conference Semifinals Begin
September 15: Conference Finals Begin
September 30: NBA Finals Begin
October 13: Last Possible Finals Date

November 18: The rescheduled 2020 NBA draft date


------------------------------------------------------------

2018-19 KEY NBA CALENDAR DATES AND DEADLINES

2018 NBA CALENDAR KEY DATES

July 1-6: Moratorium Period (ends at noon ET on July 6)

July 6: NBA Team may begin signing free agents to contracts (noon ET)

July 2-5: Utah Jazz Summer League (Salt Lake City, UT)

July 6-17: NBA Summer League (Las Vegas, NV)

September 7: Naismith Memorial Basketball Hall of Fame Enshrinement (Springfield, MA)

September 21: First allowable date for players participating in preseason NBA Global Games to report to their teams (no earlier than 11 a.m. local time)

September 22: Training Camps open for all teams participating in preseason NBA Global Games

September 24: First allowable date for all other veteran players to report to their teams (no earlier than 11 a.m. local time)

September 25: Training Camps open for all other teams

September 28: NBA Preseason games begin

October 12 NBA Preseason ends

October 15 Rosters set for NBA Opening Day (5 p.m. ET)

October 16 Start of the 2018-19 NBA Regular Season (NBA Tip-Off 2018)

2019 NBA CALENDAR KEY DATES

January 5: 10-day contracts may now be signed

January 10: All contracts are guaranteed for the remainder of the season

January 15: Last day to sign NBA Two-Way contracts

February 7: NBA Trade Deadline (3 p.m. ET)

February 15-17: 2019 NBA All-Star Weekend(Charlotte, NC)

March 1: Playoff Eligibility Waiver Deadline

April 10-13: Portsmouth Invitational Tournament (Portsmouth, VA)

April 10: Regular Season ends

April 12: Rosters set for NBA Playoffs 2019 (3 p.m. ET)

April 13: NBA Playoffs 2019 begin

April 21: NBA Early Entry Eligibility Deadline (11:59 p.m. ET)

April 29-30: Conference Semifinals might begin (or possible move up to April 27-28)

May 14: NBA Draft Lottery 2019 (Chicago)

May 14-15: Conference Finals begin (possible move up to May 12-13)

May 14-19: NBA Draft Combine 2019 (Chicago)

May 30: NBA Finals 2019 begin

June 10: NBA Draft Early Entry Entrant Withdrawal Deadline (5 p.m. ET)

June 16: The Finals 2019 latest possible date

June 20: NBA Draft 2019



----------------------------------------------------------------------------------------

2017-18 KEY NBA CALENDAR DATES AND DEADLINES

2017

September 8-10: Naismith Memorial Basketball Hall of Fame Enshrinement (Springfield, MA)

September 22: First allowable date for players participating in preseason NBA Global Games to report to their teams (no earlier than 11 a.m. local time)

September 23: Training Camps open for all teams participating in preseason NBA Global Games

September 25: First allowable date for all other veteran players to report to their teams (no earlier than 11 a.m. local time)

September 26: Training Camps open for all other teams

September 30: NBA Preseason games begin

October 13: NBA Preseason ends

October 16: Rosters set for NBA Opening Day (5 p.m. ET)

October 17: Start of the 2017-18 NBA Regular Season (NBA Tip-Off 2017)

2018

January 5: 10-day contracts may now be signed

January 10: All contracts are guaranteed for the remainder of the season

January 11: NBA London Game 2018, Philadelphia 76ers vs Boston Celtics (London)

January 15: Last day to sign NBA Two-Way contracts

February 8: NBA Trade Deadline (3 p.m. ET)

February 16-18: 2018 NBA All-Star weekend in Los Angeles, CA

March 1: Playoff Eligibility Waiver Deadline

April 11-14: Portsmouth Invitational Tournament (Portsmouth, VA)

April 11: Regular Season ends

April 13: Rosters set for NBA Playoffs 2018 (3 p.m. ET)

April 14: NBA Playoffs 2018 begin

April 22: NBA Early Entry Eligibility Deadline (11:59 p.m. ET)

April 30/May 1: Conference Semifinals begin (possible move up to April 28-29)

May 15: The 2018 NBA Draft Lottery

May 15-16: Conference Finals begin (possible move up to May 13-14)

May 31: NBA Finals 2018 begin
Hello from http://www.insidehoops.com

June 11: NBA Draft Early Entry Entrant Withdrawal Deadline (5 p.m. ET)

June 17: The Finals 2018 latest possible date

June 21: The 2018 NBA Draft

June 25: 2018 NBA Awards announced

July 2-17: 2018 Summer Leagues:
Utah: July 2-5
Sacramento: July 2-5
Las Vegas: July 6-17

August 4: The 2018 NBA Africa Game

September 7: The 2018 Basketball Hall of Fame Class Enshrinement Ceremony



------------------------------------------------------------------------------------------------



2016-2017 KEY NBA CALENDAR DATES/DEADLINES



2016

September 23: First allowable date for players participating in preseason NBA Global Games to report to their teams (no earlier than 11 a.m. local time)

September 24 : Training Camps open for all teams participating in preseason NBA Global Games

September 26: First allowable date for all other players to report to their teams (no earlier than 11 a.m. local time)

September 27: Training Camps open for all other teams

October 1: NBA preseason begins

October 21: NBA Preseason ends

October 24: Rosters set for NBA Opening Day

October 25: Start of the 2016-17 NBA Regular Season. http://www.insidehoops.com

2017

January 5 : 10-day contracts may now be signed

January 10: All contracts are guaranteed for the rest of the NBA season

February 17-19: NBA All-Star 2017 (New Orleans, LA)

February 23 The 2017 NBA Trade Deadline (3 p.m. ET)
www.insidehoops.com

March 1: Playoff Eligibility Waiver Deadline

April 12-15: Portsmouth Invitational Tournament (Portsmouth, VA)

April 12: Regular Season ends

April 14: Rosters set for NBA Playoffs 2017, 3 p.m. ET

April 15: NBA Playoffs 2017 begin

April 23: NBA Early Entry Eligibility Deadline (11:59 p.m. ET)

May 1: Conference Semifinals begin

May 9-14: NBA Draft Combine 2017 (Chicago)

May 16: Conference Finals begin (possible move up to May 14 or 15)

May 16: NBA Draft Lottery 2017

June 1: NBA Finals 2017 begin

June 12: NBA Draft Early Entry Entrant Withdrawal Deadline (5:00 p.m. ET)

June 18: The Finals 2017 latest possible date

June 22: NBA Draft 2017



--------------------------------------------------------



2015-2016 KEY NBA CALENDAR DATES/DEADLINES



2015

Sept. 10-12 -- Naismith Memorial Basketball Hall of Fame Enshrinement (Springfield, MA)

Sept. 25 -- First allowable date for players participating in preseason NBA Global Games to report to their teams (no earlier than 11 a.m. local time)

Sept. 26 -- Training Camps open for all teams participating in preseason NBA Global Games

Sept. 28 -- First allowable date for all other players to report to their teams (no earlier than 11 a.m. local time)

Sept. 29 -- Training Camps open for all other teams

Oct. 23 -- NBA Preseason ends

Oct. 26 -- Rosters set for NBA Opening Day

Oct. 27 -- Start of the 2015-16 NBA Regular Season (NBA Tip-Off 2015)

2016

Jan. 5 -- 10-day contracts may now be signed

Jan. 10 -- All contracts are guaranteed for the remainder of the season

Feb. 12-14 -- 2016 NBA All-Star weekend in Toronto, Canada

Feb. 18 -- The 2016 NBA Trade deadline date, at 3 p.m. ET

March 1 -- Playoff Eligibility Waiver Deadline

April 13-16 -- Portsmouth Invitational Tournament (Portsmouth, VA)

April 13 -- Regular Season ends

April 15 -- Rosters set for NBA Playoffs 2016, 3 p.m. ET

April 16 -- NBA Playoffs 2016 begin

April 24 -- NBA Early Entry Eligibility Deadline (11:59 p.m. ET)

May 2 -- Conference Semifinals begin (possible move up to April 30 or May 1)

May 11-15 -- NBA Draft Combine 2016 (Chicago) http://www.insidehoops.com

May 17 -- Conference Finals begin (possible move up to May 15 or 16)

May 17 -- 2016 NBA Draft Lottery date

June 2 -- NBA Finals 2016 begin

June 13 -- NBA Draft Early Entry Entrant Withdrawal Deadline (5:00 p.m. ET)

June 23 -- The 2016 NBA Draft date



-------------------------------------------------------



2014-2015 KEY NBA CALENDAR DATES/DEADLINES



2015 KEY DATES

January 5: 10-day contracts can now be signed

January 10: All contracts are guaranteed for remainder of the season

February 13-15: 2015 NBA All-Star (Brooklyn and New York) {full break runs Feb. 13-18}

February 19: 2015 NBA Trade Deadline (3 p.m. ET)

April 8-11: Portsmouth Invitational Tournament (Portsmouth, VA)

April 15: Last Day of 2014-15 Regular Season

April 18: 2015 NBA Playoffs begin

April 26: NBA Draft Early Entry Eligibility Deadline (11:59 p.m. ET)

May 4 or 5: Conference Semifinals begin (possible move-up to May 2 or 3)

May 19 or 20: Conference Finals begin (possible move-up to May 17 or 18)

May 19: 2015 NBA Draft Lottery

June 4: NBA Finals begin (no move-up)

June 15: NBA Draft Early Entry Withdrawal Deadline (5 p.m. ET)

June 25: 2015 NBA Draft

July 1: Teams can begin negotiating with free agents

July 9: Teams can begin signing free agents

2014 KEY DATES

July 1-9: July Moratorium (free agent negotiations, but no signings yet)

July 10: Teams may begin signing free agents

September 26: 2014 NBA Team Media Days for teams competing in preseason games outside North America

September 27: 2014 NBA Training Camps open for practice for teams competing in preseason contests outside North America

September 29: 2014 NBA Team Media Days

September 30: 2013 NBA Training Camps open for practice

October 4: 2014 NBA preseason begins on this date

October 24: 2014 NBA preseason begins on this date

October 27: NBA Rosters Set for Opening Day (5 p.m. ET)

October 28: 2014-15 NBA Regular Season begins


-----------------------------------



2013-2014 KEY NBA CALENDAR DEADLINE DATES



2014 Key NBA Dates

Jan. 6 -- 10-day Contracts can now be signed

Jan. 10 -- All Contracts are guaranteed for remainder of the season

Jan. 16 -- NBA Global Games London 2014 (Atlanta Hawks vs. Brooklyn Nets at The 02)

Feb. 14-16 -- 2014 NBA All-Star (New Orleans, LA)

Feb. 20 -- 2014 NBA Trade Deadline (3 p.m. ET)

March 1 -- Playoff Eligibility Waiver Deadline

April 16-19 -- Portsmouth Invitational Tournament (Portsmouth, VA)

April 16 -- Last Day of 2013-14 Regular Season

April 19 -- 2014 NBA Playoffs begin

April 27 -- NBA Draft Early Entry Eligibility Deadline (11:59 p.m. ET)

May 5 -- Conference Semifinals begin (possible move-up to May 3 or 4)

May 20 -- Conference Finals begin (possibly move-up to May 18 or 19)

May 20 -- 2014 NBA Draft Lottery

June 5 -- The Finals begin

June 16 -- NBA Draft Early Entry Withdrawal Deadline (5 p.m. ET)

June 26 -- 2014 NBA Draft