Champions League Basketball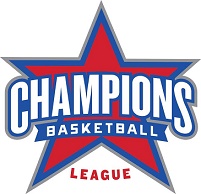 What do former NBA basketball players do during the summer?

Most take vacations. Or keep playing basketball, but in private gyms. Some hit streetball courts, but usually just for a couple games, against players who mostly aren't on their level.

There's definitely a summer league basketball void when it comes to retired NBA players and former college stars who play overseas and need something great to do during the offseason.

The Champion's League basketball season will run from July through August and features teams located in 16 major cities: New York, Boston, Philadelphia, Washington, D.C., Miami, Orlando, Atlanta, Cleveland, Chicago, Minneapolis, Dallas, Houston, Detroit, Phoenix, Los Angeles and San Francisco.

Champions Basketball League news: They will host its inaugural charity game in St. Louis, Missouri, at Chaifetz Arena on April 10th, 2016. The event will feature players and All Stars who recently competed in the NBA and played professionally along with Hall of Famers coaching from the bench.

From the Champion's league: The Champions Basketball League is an exciting brand of sports with unique programming that is all about the fans. For true basketball fans, Champions delivers fans favorite players straight from the NBA, featuring a 16- team professional summer basketball league built for fan fun. Champions League will host year-round charity events, camps and community-based programs in all 50 states and connect fans and athletes through a bold new sports marketing model, with tickets priced at $25 that includes a meet & greet and a pre-game youth shootaround with the players.

We look forward to learning more and sharing it with you. Our hope is that the quality of Champions League basketball play will make it worth covering on a regular basis. Can they really load up the entire league with retired NBA players? Or will it be some recently retired players but mostly guys who failed to make the league?

If the average player in Champions League hoops really does wind up being recently-retired NBA players, as the league hopes, that sounds great to us.

We look forward to sharing more information when it exists.