Champions League Basketball coming this summer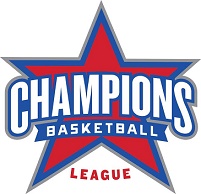 What do former NBA basketball players do during the summer?

Most take vacations. Or keep playing basketball, but in private gyms. Some hit streetball courts, but usually just for a couple games, against players who mostly aren't on their level.

There's definitely a summer league basketball void when it comes to retired NBA players and former college stars who play overseas and need something great to do during the offseason.

Here's USA Today reporting:

Behold The Champions League, a non-NBA affiliated venture where the league's chairman and CEO, Carl George, is hoping to provide family-friendly and affordable entertainment during the NBA's downtime. The vision, expected to be announced formally today, looks like this.

Sixteen teams to begin competing in the summer of 2016, with a strong preference for players who have competed in the NBA during the last three years. According to George, the New York team is already fully formed and includes former NBA players Al Harrington, Rasheed Wallace and Maurice Ager. Teams in Boston, Philadelphia, Washington, Miami, Orlando, Atlanta and Cleveland are up next, with the goal to employ approximately 250 players in all (170 on teams, others as player-coaches or in other roles). Each team would have two former NBA All-stars on the roster and a Hall of Famer in the front office. George said that 60 players have committed to this point, with many more "in the pipeline" while the subsequent teams are rolled out.

Approximately 30 games to be played in July and August, with 10 charity/marketing events in non-NBA markets during the non-season months also included as part of a player's compensation package. On average, George said, players would make approximately $200,000 per year (for 80 or 90 days of work) in their pay structure if they take part in both the season and the charity events.

---

We look forward to learning more and sharing it with you. Our hope is that the quality of Champions League basketball play will make it worth covering on a regular basis. Can they really load up the entire league with retired NBA players? Or will it be some recently retired players but mostly guys who failed to make the league?

If the average player in Champions League hoops really does wind up being recently-retired NBA players, as the league hopes, that sounds great to us.

We look forward to sharing more information when it exists.