2013 NBA Free Agent Rankings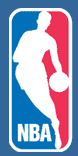 Each summer the destiny of teams around the league changes as NBA free agents sign new contracts. InsideHoops.com is the web's best source for daily NBA free agency coverage, all off-season long. The InsideHoops.com 2008 NBA free agent rankings, featuring the best players currently available.

NBA free agent rankings key: (U) = Unrestricted free agent, (R) = Restricted free agent, (P) = Player option to end contract and become unrestricted free agent, (T) = Team option to end the player's contact and make him an unrestricted free agent. (ETO) = Early termination option to become unrestricted free agent.

2013 NBA free agent negotiations began July 1. Signings began July 10.

2013 NBA FREE AGENT RANKINGS

Top remaining NBA Free Agents (per South Florida Sun-Sentinel, October 27, 2013): Lamar Odom, Stephen Jackson, DeShawn Stevenson, Dahntay Jones, Sam Young, Richard Hamilton, Daniel Gibson, Tyrus Thomas, Rodrigue Beaubois, James Johnson, Marquis Daniels, Jason Collins, Drew Gooden, Mickael Pietrus, Daequan Cook, Chris Duhon, Keyon Dooling, Leandro Barbosa, Terrel Harris.

NBA FREE AGENTS WHO HAVE NOW SIGNED CONTRACTS
As of October 27, 2013

Source: South Florida Sun-Sentinel

Solomon Alabi (76ers), Cole Aldrich (Knicks), Joe Alexander (Warriors, waived), Tony Allen (Grizzlies), Al-Farouq Aminu (Pelicans), Lou Amundson (Clippers, waived), Alan Anderson (Nets), Chris Andersen (Heat), Hilton Armstrong (Pacers, waived), D.J. Augustin (Raptors), Gustavo Ayon (Hawks), Renaldo Balkman (Mavericks, waived), Matt Barnes (Clippers), Michael Beasley (Heat), Marco Belinelli (Spurs), Chauncey Billups (Pistons), DeJuan Blair (Mavericks), Andray Blatche (Nets), Elton Brand (Hawks), Corey Brewer (Timberwolves), Ronnie Brewer (Rockets), Aaron Brooks (Rockets), Chase Budinger (Timberwolves), Rasual Butler (Pacers), Andrew Bynum (Cavaliers), Will Bynum (Pistons), Jose Calderon (Mavericks), Marcus Camby (Rockets), Rodney Carney (Pelicans), DeMarre Carroll (Hawks), Omri Casspi (Rockets), Josh Childress (Wizards, waived), Earl Clark (Cavaliers), Darren Collison (Clippers), Chris Copeland (Pacers), Brian Cook (Jazz, waived), Austin Daye (Raptors), Carlos Delfino (Bucks), Samuel Dalembert (Mavericks), DeSagana Diop (Cavaliers, waived), Ike Diogu (Knicks, waived), Chris Douglas-Roberts (Knicks, waived), Toney Douglas (Warriors), Mike Dunleavy (Bulls), Devin Ebanks (Mavericks, waived), Wayne Ellington (Mavericks), Monta Ellis (Mavericks), Melvin Ely (Grizzlies, waived), Tyreke Evans (Pelicans), Jordan Farmar (Lakers), Derek Fisher (Thunder), Gary Forbes (Nets, waived), Randy Foye (Nuggets), Dan Gadzuric (Lakers), Francisco Garcia (Rockets), Diante Garrett (Thunder, waived), Manu Ginobili (Spurs), Mickell Gladness (Magic, waived), Ryan Gomes (Thunder), Donte Greene (Celtics, waived), Ben Hansbrough (Europe),Tyler Hansbrough (Raptors), Josh Harrellson (Pistons), Al Harrington, (Wizards), Devin Harris (Mavericks), Manny Harris (Magic, waived), Lazar Hayward (Pelicans), Gerald Henderson (Bobcats), Xavier Henry (Lakers), J.J. Hickson (Denver), Justin Holiday (Jazz, waived), Ryan Hollins (Clippers), Dwight Howard (Rockets), Josh Howard (signed with Spurs, waived), Lester Hudson (Jazz,waived), Andre Iguodala (Warriors), Royal Ivey (Hawks, waived), Jarrett Jack (Cavaliers), Bernard James (Mavericks), Damion James (Nuggets, waived), Mike James (Bulls), Antawn Jamison (Clippers), Al Jefferson (Bobcats), Brandon Jennings (Pistons), James Johnson (Hawks, waived), Wesley Johnson (Lakers), Dahntay Jones (Bulls), DeQuan Jones (Kings, waived), Dwayne Jones (Jazz), Solomon Jones (Magic), Kris Joseph (Magic, waived), Chris Kaman (Lakers), Andrei Kirilenko (Nets), Kyle Korver (Hawks), Carl Landry (Kings), Jon Leuer (Grizzlies), Shaun Livingston (Nets), John Lucas III (Jazz), Scott Machado (Jazz, waived), Corey Maggette (Spurs, waived), Kenyon Martin (Knicks), Cartier Martin (Hawks), Kevin Martin (Timberwolves), Roger Mason Jr. (Heat), Jason Maxiell (Magic), Eric Maynor (Wizards), O.J. Mayo (Bucks), Josh McRoberts (Bobcats), Mike Miller (Grizzlies), Fab Melo (Mavericks, waived), Paul Millsap (Hawks), Nazr Mohammed (Bulls), Darius Morris (76ers), Timofey Mozgov (Nuggets), Anthony Morrow (Pelicans), Byron Mullens (Clippers), Gary Neal (Bucks), Patrick O'Bryant (Bobcats, waived), Greg Oden (Heat), Jermaine O'Neal (Warriors), Daniel Orton (76ers), Zaza Pachulia (Bucks), Jannero Pargo (Bobcats), Chris Paul (Clippers), Nikola Pekovic (Timberwolves), Jeff Pendergraph (Spurs), Dexter Pittman (Bulls, waived), Josh Powell (Knicks, waived), A.J. Price (Timberwolves), Ronny Price (Magic), Pablo Prigioni (Knicks), Nate Robinson (Nuggets), Robert Sacre (Lakers), Josh Smith (Pistons), Marreese Speights (Warriors), Tiago Splitter (Spurs), Greg Stiemsma (Pelicans), J.J. Redick (Clippers), Quentin Richardson (Raptors, waived), Donald Sloan (Pacers), J.R. Smith (Knicks), Julyan Stone (Raptors), Jeff Teague (Hawks), Garrett Temple (Wizards), Adonis Thomas (Nets, waived), Lance Thomas (Pelicans), Anthony Tolliver (Bobcats), Ronny Turiaf (Timberwolves), Jeremy Tyler (Knicks, waived), Beno Udrih (Knicks), C.J. Watson (Pacers), Earl Watson (Trail Blazers), Martell Webster (Wizards), David West (Pacers), D.J. White (Bulls, waived), Damien Wilkins (Hawks), Elliot Williams (Cavaliers), Mo Williams (Trail Blazers), Reggie Williams (Rockets), Shawne Williams (Lakers), Metta World Peace (Knicks), Brandan Wright (Mavericks), Dorell Wright (Trail Blazers), Nick Young (Lakers), Sam Young (Spurs).