NBA Competition Committee members named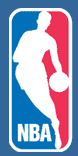 The NBA today announced the members of the league's new Competition Committee. Last month, the league's Board of Governors voted to change the composition of the Committee to include two owners, four general managers, three head coaches and one representative from the National Basketball Players Association (NBPA).

Previously, the Committee included the general manager from each of the 30 teams. That Committee has been reconstituted as the new General Managers Committee.

"The Board decided that the inclusion of owners and head coaches on the Competition Committee would add valuable perspectives to discussions about our game and how it might be improved," said Joel Litvin, NBA President, League Operations. "At the same time, we will continue to receive input on competition and rules matters from all 30 teams through the General Managers Committee."

The members of the new Competition Committee are owners Dan Gilbert (Cleveland Cavaliers) and Joe Lacob (Golden State); general managers Bryan Colangelo (Toronto Raptors), Mitch Kupchak (L.A. Lakers), Kevin O'Connor (Utah Jazz), and Sam Presti (Oklahoma City); and coaches Rick Carlisle (Dallas Mavericks), Lionel Hollins (Memphis Grizzlies), and Doc Rivers (Boston Celtics). The NBPA will designate one of its members to serve on the Committee.

As is the case currently, if the Competition Committee votes in favor of changing a playing rule or any other competition-related matter, the recommendation will be brought to the Board of Governors for its consideration and vote. The Committee will meet on a regular basis and its first meeting will take place during the Finals.

The new General Managers Committee will meet annually to discuss the state of the game and various competition matters.