NBA instant replay center will help referee play reviews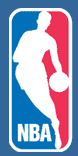 NBA referee reviews of instant replays are important, as in a close game they can mean the difference between a team winning or losing. But they often take too much time -- at least in the opinion of those watching the game. And that's the opinion that matters most. Fans need to be kept happy. And fans want action, not refs standing around watching TV monitors for what sometimes feels like too long a time.

The NBA is aware of this, and taking steps to make the referee instant replay process faster. Here's news from the league:

The National Basketball Association today announced that the league will open a new, state-of-the-art NBA Replay Center beginning with the first game of the 2014-15 NBA regular season. The NBA Replay Center will enhance the performance of NBA referees by allowing them to review multiple camera angles on one screen at the same time, ensuring they have the best angles to make conclusive calls when a play is reviewable. The facility is located in Secaucus, N.J.

Outfitted with 20 replay stations and 94 television monitors, the NBA Replay Center will be directly connected to all 29 NBA arenas, streamlining the process of instant replay video review. A groundbreaking, high-speed arena network will accelerate the replay process while also enhancing the accuracy with which calls are made. When a play is eligible for review, feeds from multiple camera angles will be available instantaneously to the NBA Replay Center at the same time and the best views will be sent to the on-court referees to help them make the call. If necessary, the NBA Replay Center can provide additional camera angles from the television and in-arena networks at a moment's notice to further assist the referees.

"The new state-of-the-art NBA Replay Center will not only help our officials get more calls correct by giving them enhanced views of the action, but will also help them do their jobs in a more expeditious manner," said Rod Thorn, NBA President, Basketball Operations.

The NBA Replay Center will now serve as the primary hub for all reviewable video. When one of the 15 replay circumstances ("triggers") occurs during an NBA game, oncourt officials are able to review the play in question by communicating directly with the NBA Replay Center. The referee crew chief on the court makes the final call.

Each day of the NBA season, three onsite Replay Managers will oversee the operations of the NBA Replay Center. Each game will have a dedicated Replay Operator monitoring triggers and referee signals for all reviewable situations. Zoom functions, split screens and additional angles will further enhance the replay process and will improve the likelihood and timeliness of correct calls.