Stance becoming official socks of NBA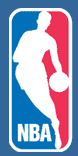 Stance socks and the NBA announced today a multiyear partnership that will make the popular sock brand the league's official oncourt sock provider beginning next season. As part of the partnership, the Stance logo will appear on all oncourt designs – a first for the league.

"We can't wait to bring our innovative sock technology and unique style to the NBA's global following," said Clarke Miyasaki, EVP of Business Development at Stance. "It's an unbelievable honor for Stance to become the league's official oncourt sock, and we look forward to unveiling the entire lineup to NBA fans."

Stance also announced the addition of Golden State Warriors All-Star Klay Thompson to its roster of brand ambassadors. Thompson, who helped lead the Warriors to the best regular season in franchise history, joins three-time NBA champion and Miami Heat guard Dwyane Wade, Detroit Pistons center Andre Drummond and Dallas Mavericks forward Chandler Parsons as current brand ambassadors.

"Joining the Stance family as one of their NBA ambassadors is an exciting opportunity," said Thompson. "Stance has found a creative way to make socks a fashion statement, and their unique designs make it fun to show off my personality both on and off the court. Along with the artistic style of the socks, the comfort and performance is extremely high-level."

The traditional crew silhouette will debut at the 2015 NBA Draft Combine next month and will be worn by all players participating in the 2015 Samsung NBA Summer League in July. Stance will create team-specific designs as well as unique, limited-edition styles for marquee events and holiday games, including Hoops for Troops, Christmas Day, MLK Day and NBA All-Star.