2014 NBA All-Star Ballot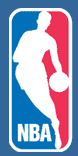 The National Basketball Association (NBA) tipped off NBA All-Star Balloting 2014 today during a special event in New Orleans, the official host city of NBA All-Star 2014. NBA All-Star Balloting 2014 begins today at 3:30 p.m. ET.

NBA All-Star Balloting 2014 gives fans around the world the opportunity to vote daily for their favorite players as starters for NBA All-Star Game 2014. This year, the NBA is expanding social media voting to include Instagram. Fans can use Instagram to vote by posting an original photo, using #NBABallot and the player's first and last name in the photo caption. Fans can vote for 10 unique players per day.

For the second year in a row, NBA fans can vote via social media networks, including Facebook and Twitter, and Sina Weibo and Tencent Microblog in China. Twitter voting allows fans to tweet a vote for 10 unique players each day throughout the All-Star balloting period. The tweet must include the player's first and last name, along with hash tag #NBABallot. Facebook voting allows fans to comment on official league, team, or international NBA All-Star Facebook pages by commenting below the post with #NBABallot and the player's first and last name. Voters can select 10 unique players per day.

There are several other ways fans can cast their votes as part of this season's all-digital program including: in 11 languages on NBA.com/asb, through SMS voting by texting the player's last name to 6-9-6-2-2 ("MYNBA") or by visiting NBA.com/asb on any wireless device. Fans can vote for 10 different players per day, per phone number, via SMS voting by sending 10 separate SMS messages, each one with a different player's last name. Message and data rates may apply. Voters can fill out one full ballot per day on nba.com/asb from a desktop or mobile browser.

Balloting concludes on Monday, Jan. 20, and starters will be announced live on TNT on Thursday, Jan. 23, during a special one-hour edition of TNT NBA Tip-Off at 7 p.m. ET.

The NBA All-Star ballot features 120 players – 60 each from the Eastern and Western conferences – with 36 frontcourt players and 24 backcourt players from each conference comprising the list. Voters select three frontcourt players and two backcourt players from each conference.

The 120 players on the ballot were selected by a panel of media who regularly cover the NBA: The 63rd NBA All-Star Game will be exclusively televised on TNT from New Orleans Arena on Sunday, Feb. 16, 2014. The All-Star Game, also broadcast live on ESPN Radio, will collectively reach fans in 215 countries and territories in more than 40 languages. NBA All-Star 2014 in New Orleans will bring together some of the most talented and passionate players in the league's history for a global celebration of the game. TNT will televise the All-Star Game for the 12th consecutive year, marking Turner Sports' 30th year of All-Star coverage. State Farm All-Star Saturday Night will feature Shooting Stars, Skills Challenge, Three-Point Contest, and Slam Dunk.

Other events at NBA All-Star 2014 will include the Rising Stars Challenge, NBA All-Star Celebrity Game, and NBA All-Star Jam Session.

The 2014 game will mark the second NBA All-Star celebration in New Orleans. The city also hosted the event in 2008.

NBA ALL-STAR 2014 EASTERN CONFERENCE BALLOT

EAST BACKCOURT (24)
Arron Afflalo, Orlando
Ray Allen, Miami
Bradley Beal, Washington
Mario Chalmers, Miami
DeMar DeRozan, Toronto
Raymond Felton, New York
Gerald Henderson, Charlotte
George Hill, Indiana
Kyrie Irving, Cleveland
Brandon Jennings, Detroit
Joe Johnson, Brooklyn
Kyle Lowry, Toronto
O.J. Mayo, Milwaukee
Victor Oladipo, Orlando
Rajon Rondo, Boston
Derrick Rose, Chicago
J.R. Smith, New York
Lance Stephenson, Indiana
Jeff Teague, Atlanta
Evan Turner, Philadelphia
Dwyane Wade, Miami
Kemba Walker, Charlotte
John Wall, Washington
Deron Williams, Brooklyn
InsideHoops.com

EAST FRONTCOURT (36)
Carmelo Anthony, New York
Carlos Boozer, Chicago
Chris Bosh, Miami
Andrew Bynum, Cleveland
Tyson Chandler, New York
Luol Deng, Chicago
Andre Drummond, Detroit
Kevin Garnett, Brooklyn
Rudy Gay, Toronto
Paul George, Indiana
Marcin Gortat, Washington
Danny Granger, Indiana
Jeff Green, Boston
Tobias Harris, Orlando
Spencer Hawes, Philadelphia
Roy Hibbert, Indiana
Al Horford, Atlanta
Ersan Ilyasova, Milwaukee
LeBron James, Miami
Al Jefferson, Charlotte
Brook Lopez, Brooklyn
Paul Millsap, Atlanta
Greg Monroe, Detroit
Nene, Washington
Joakim Noah, Chicago
Paul Pierce, Brooklyn
Larry Sanders, Milwaukee
Josh Smith, Detroit
Amar'e Stoudemire, New York
Tristan Thompson, Cleveland
Jonas Valanciunas, Toronto
Anderson Varejao, Cleveland
Nikola Vucevic, Orlando
Gerald Wallace, Boston
David West, Indiana
Thaddeus Young, Philadelphia

NBA ALL-STAR 2014 WESTERN CONFERENCE BALLOT

WEST BACKCOURT (24)
Eric Bledsoe, Phoenix
Kobe Bryant, LA Lakers
Mike Conley, Memphis
Jamal Crawford, LA Clippers
Stephen Curry, Golden State
Goran Dragic, Phoenix
Monta Ellis, Dallas
Manu Ginobili, San Antonio
Eric Gordon, New Orleans
James Harden, Houston
Jrue Holiday, New Orleans
Ty Lawson, Denver
Damian Lillard, Portland
Jeremy Lin, Houston
Kevin Martin, Minnesota
Steve Nash, LA Lakers
Tony Parker, San Antonio
Chris Paul, LA Clippers
J.J. Redick, LA Clippers
Ricky Rubio, Minnesota
Isaiah Thomas, Sacramento
Klay Thompson, Golden State
Greivis Vasquez, Sacramento
Russell Westbrook, Oklahoma City
http://www.insidehoops.com

WEST FRONTCOURT (36)
LaMarcus Aldridge, Portland
Ryan Anderson, New Orleans
Omer Asik, Houston
Harrison Barnes, Golden State
Nicolas Batum, Portland
Andrew Bogut, Golden State
Wilson Chandler, Denver
DeMarcus Cousins, Sacramento
Anthony Davis, New Orleans
Tim Duncan, San Antonio
Kevin Durant, Oklahoma City
Tyreke Evans, New Orleans
Kenneth Faried, Denver
Derrick Favors, Utah
Danilo Gallinari, Denver
Marc Gasol, Memphis
Pau Gasol, LA Lakers
Blake Griffin, LA Clippers
Gordon Hayward, Utah
Dwight Howard, Houston
Serge Ibaka, Oklahoma City
Andre Iguodala, Golden State
DeAndre Jordan, LA Clippers
Enes Kanter, Utah
David Lee, Golden State
Kawhi Leonard, San Antonio
Kevin Love, Minnesota
Shawn Marion, Dallas
JaVale McGee, Denver
Markieff Morris, Phoenix
Dirk Nowitzki, Dallas
Chandler Parsons, Houston
Nikola Pekovic, Minnesota
Zach Randolph, Memphis
Tiago Splitter, San Antonio
Derrick Williams, Minnesota

InsideHoops.com will provide full previews, coverage and recaps of 2014 All-Star weekend.