NBA Finals Data Facts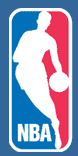 The defending NBA champion Miami Heat will meet the San Antonio Spurs in The Finals for a second consecutive year when The Finals 2014 tips off on ABC tonight at 9 p.m. ET. The Heat are looking to capture its third consecutive NBA title, while the Spurs are seeking to avenge last year's loss and add their fifth championship in franchise history.

NBA fans in 215 countries and territories will watch, listen, and participate in this crowning event through an array of multimedia and digital technologies. Below is a look at NBA Finals 2014 By The Numbers.

Heat vs. Spurs 2014 NBA Finals Data Facts

· 16 and 25 - First time in 16 years that The Finals features the same two teams squaring off in consecutive years (Bulls vs. Jazz – 1997, 1998). It also marks the first time in 25 years that two teams played a seven-game Finals and then repeated as conference champions the following season (Lakers vs. Pistons: 1988, 1989).

· 4 - The Heat is just the third franchise in NBA history to make four or more consecutive Finals appearances (Celtics – 1957-1966, 1984-1987; Lakers – 1982-1985).

· 6 - San Antonio's Gregg Popovich joins an exclusive club of coaches that have taken their teams to The Finals at least six times (Phil Jackson - 13, Red Auerbach - 11, Pat Riley - 9, John Kundla - 6).

· 7 - The Heat and Spurs have a combined seven NBA Finals MVP awards (LeBron James - 2012, 2013; Tony Parker - 2007; Dwyane Wade - 2006; Tim Duncan - 1999, 2003, 2005).

· 113 - San Antonio's Tony Parker, Manu Ginobili, and Tim Duncan have combined for 113 postseason wins together – most in NBA history by a trio – after recently passing the Lakers' Michael Cooper, Kareem Abdul-Jabbar, and Magic Johnson (110).

· 8 - Players on Finals rosters boast NBA D-League experience: San Antonio's Aron Baynes, Austin Daye, Damion James, Patty Mills, Danny Green and Cory Joseph; and Miami's Chris Andersen and Justin Hamilton.

NBA Finals Spans the Globe

· 215 - The Finals 2014 will reach fans live in 215 countries and territories in 47 languages on their televisions, computers, mobile phones and tablets.

· 9 - Nine international players will compete in The Finals: San Antonio's Aron Baynes (Australia), Marco Belinelli (Italy), Boris Diaw (France), Tim Duncan (U.S. Virgin Islands), Manu Ginobili (Argentina), Cory Joseph (Canada), Patty Mills (Australia), Tony Parker (France), and Tiago Splitter (Brazil).

· 7 - For the first time, The Finals logo appearing on courtside signage will be translated into seven languages (Chinese, French, Hindi, Japanese, Portugese, Spanish, and Turkish).

The Finals on ABC

· 8 - ESPN on ABC commentators Mike Breen and Jeff Van Gundy will call The Finals for a record eighth straight year. Breen and Van Gundy will also be reunited with Mark Jackson. The trio of Breen,Van Gundy, and Jackson has called six Finals together (2007-2011¸ 2014).

· 36 - ABC will use 36 high-definition cameras to deliver crisp game action.