Impact Las Vegas Basketball League: Competitive Training Series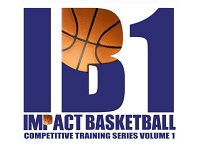 Joe Abunassar and Impact Basketball, a leader in basketball training and development, will host an unprecedented training and competition series in Las Vegas, Sept 12-23, dubbed the Impact Basketball Competitive Training Series.

Impact Vegas Training League Links:
• Intro/Preview
• Game Schedule
• Team Rosters
• Player List

Over 60 NBA players will attend to train privately, then play competitive games that the public will be able to watch.

The first week of Impact Las Vegas games will be played Monday, September 12 through Thursday, September 15. The second week is Monday, September 19 through Friday, September 23.

The Impact basketball game times each day are scheduled to be 1:30pm, 3:30pm, 5:30pm and 7:30pm PT. Times may be subject to change.

Fans in the Las Vegas area are in luck: They'll be able to attend the games. A limited number of seats will be available at the Impact basketball arena ticket office. InsideHoops.com has heard, but not yet confirmed, that the games will cost $20 for a full-day, general admission ticket.

The arena address for the Impact Las Vegas basketball gym is 121 East Sunset Road. Their location is south and a bit east of the Las Vegas strip. It's very slightly southwest of McCarran International Airport.

"This will be an amazing two weeks for all of us NBA players who have been working and training hard all summer to get together and have a chance to really get after it on the court against some of the best players in the league. I have trained with Joe for fourteen years and Impact continues to be the world's elite place to train and improve your game. This will be a great two weeks for everyone," said Knicks point guard Chauncey Billups, one of the top NBA veterans who will play in the Vegas Impact series.

"Never before in the off-season have so many great players come together to train and play. I am thrilled to be able to provide our world-class training environment and system to so many great players," said Joe Abunassar, founder of Impact Basketball.

"This will be an experience of a lifetime for our Impact Academy students; everything we do at Impact is built from our experiences of training great pros and all-stars over the past fifteen years. This will certainly enhance our entire program for all of our athletes," continued Abunassar.

And now for some stuff that doesn't really matter: Lots of people are calling this the Las Vegas Impact basketball league. Or the Vegas NBA Lockout League. Or the Impact Basketball Competitive Training Series. There seem to be plenty of names. While the easy thing to do is simply say "Impact Las Vegas League," organizers note that this is NOT a league. InsideHoops.com believes it's due to language in NBA contracts. Organizers don't want to get the participating players in trouble with the NBA teams they're signed with. So, yeah. It's not a league. Call it the Impact Basketball Series. Or anything. All that matters is, it sounds pretty awesome and is going to help save basketball for about half of September. A basketball oasis in the desert.

Most of the players involved in the Impact games are NBA guys. Which is great. But bunches of participating players will unfortunately miss some of their scheduled games due to other engagements. So the actual Impact basketball roster is subject to change, and each day there could be a few players missing, and perhaps some surprise special guests ballin' in their place.

Some of the best players (in the eyes of InsideHoops.com) that will participate in the Impact basketball series include Stephen Curry, Zach Randolph, John Wall, Chauncey Billups, Al Harrington, Wesley Matthews, Stephen Jackson, Mo Williams, Hakim Warrick, Courtney Lee, Rashard Lewis, Dorell Wright, Corey Maggette, Nick Young, Kenyon Martin, Jerryd Bayless, Tony Allen, DeMar DeRozan and Jared Dudley.

September 22 Basketball Video: Impact League highlights from Week 2, Day 3, with Rudy Gay and Iman Shumpert putting on a show, John Wall, OJ Mayo and more



----------


September 21 Basketball Video: Impact League highlights from Week 2, Day 2, with JaVale McGee blooper and return of Rudy Gay



----------


September 20 Basketball Video: Finally healthy, Rudy Gay plays at Impact gym in Las Vegas



----------


September 20 Basketball Video: Impact League highlights from Week 2, Day 1



----------


September 16 Basketball Video: Impact League top highlights from week 1





----------


September 15 Basketball Video: Impact League highlights from Week 1, Day 3



----------


September 14 Basketball Video: Impact League highlights from Week 1, Day 2



----------


September 13 Basketball Video: Impact League highlights from Week 1, Day 1



----------


IMPACT TRAINING LEAGUE GAME SCHEDULE

The Impact league daily schedule of games is as follows. All times Pacific:
Monday, September 12: 1:30pm: A vs H, 3:30pm: B vs G, 5:30pm: C vs F, 7:30pm: D vs D

Tuesday, September 13: 1:30pm: A vs G, 3:30pm: F vs H, 5:30pm: B vs E, 7:30pm: C vs D

Wednesday, September 14: 1:30pm: A vs F, 3:30pm: G vs E, 5:30pm: D vs H, 7:30pm: B vs C

Thursday, September 15: 1:30pm: A vs E, 3:30pm: D vs F, 5:30pm: C vs G, 7:30pm: B vs H

Monday, September 19: 1:30pm: A vs D, 3:30pm: C vs E, 5:30pm: B vs F, 7:30pm: G vs H

Tuesday, September 20: 1:30pm: A vs C, 3:30pm: B vs D, 5:30pm: E vs H, 7:30pm: G vs F

Wednesday, September 21: 1:30pm: A vs B, 3:30pm: C vs H, 5:30pm: D vs G, 7:30pm: E vs F

Thursday, September 22: Playoffs

Friday, September 23: Finals
IMPACT TEAM ROSTERS

The daily game schedule is here.

The team roster list of players is subject to change at any time. And some players will miss games on certain days.


Team A
Sebastian Telfair
James Anderson
Kawhi Leonard (1 week only)
Malcolm Lee
Larry Hughes
Marreese Speights
Melvin Ely

Team B
Derek Fisher (arrives Thursday)
Armon Johnson
Josh Selby
Tony Allen (arrives Tuesday)
Xavier Silas
Coby Carl
Jeremy Evans
Al Harrington (arrives Wednesday)
Stephen Jackson (arrives Wednesday)
Gary Forbes (arrives Tuesday)
Derrick Caracter

Team C
Kyle Lowry
Jared Dudley
Courtney Lee
Alan Anderson
Hakin Warrick
Austin Daye
Channing Frye

Team D
Chauncey Billups (week 2)
Iman Shumpert
Damon Jones
Roger Mason Jr
Jamaal Tinsley
Shawne Williams
Jermaine O'Neal

Team E
Mo Williams
Eric Bledsoe
Travis Leslie
Willie Warren
Al-Farouq Aminu
Ryan Gomes

Team F
Avery Bradley
Isaiah Thomas
DeMar DeRozan
Dorell Wright
Bonzi Wells
Corey Maggette
JJ Hickson

Team G
John Wall
Nick Young
Marcus Banks
Jordan Crawford
Shelvin Mack
Desmon Farmer
Terrick White
Rashard Lewis (week 2)
Larry Owens

Team H
T.J. Ford
Dominique Jones
Dahntay Jones
Brandon Rush
Paul George
Corey Stokes
Wesley Matthews
Jordan Williams





FULL IMPACT SERIES GAMES PLAYER LIST



The list of Impact players is subject to change at any time.


Chauncey Billups
Al Harrington
Kyle Lowry
Dahntay Jones
James Anderson
Marreese Speights
Melvin Ely
Jermaine O'Neal
Jared Dudley
Alan Anderson
Austin Daye
J.J. Hickson
John Wall
Zach Randolph
Wesley Matthews
Shelvin Mack
Stephen Jackson
Iman Shumpert
Derrick Caracter
Shawne Williams
Jimmy Butler
Mo Williams
Roger Mason
Travis Leslie

Xavier Silas
Desmon Farmer
Corey Stokes
Larry Owens
Hakim Warrick
Courtney Lee
Morris Peterson
Channing Frye (Nope)
Damon Jones
Terrico White
Stephen Curry
Ryan Hollins
T.J. Ford
Manny Harris
Rashard Lewis
Isaiah Thomas
Larry Hughes
Jordan Hamilton
Willie Warren
Dorell Wright
Josh Selby
Sebastian Telfair
Bonzi Wells
InsideHoops.com


Paul George
Corey Maggette
Brandon Rush
Jordan Crawford
Nick Young
Kenyon Martin
Josh Harrellson
Dominque Jones
Martell Webster
Jerryd Bayless
Tony Allen
Kawhi Leonard
Jeremy Evans
Al-Farouq Aminu
C.J. Watson
Armon Johnson
Avery Bradley
Jared Jeffries
DeMar DeRozan
Jamaal Tinsley
Jordan Williams
Malcolm Lee
Ekpe Udoh



InsideHoops.com has flown to Vegas and will cover the league. Not every game, but we'll have tons of features and great content between now and the end of September. Bookmark this page and reload regularly.